The Garden Mews Cat Hotel (Norfolk)
The Garden Mews have created a relaxing tranquil hotel for your purrfect pets. Kirsty Walden and her family ensure that cuddles are plenty and each cat is looked after to the highest standard.
Read below to find out how they replaced their existing Roof to Cladco Profiles Roofing Sheets.
The Garden Mews Cat Hotel in Norfolk have created an environment that finds the perfect balance between tranquility and stimulation for their 4 legged guests.
In November (2017) The Garden Mews Team decided to upgrade their existing roof using Cladco Profiles Roof Sheets. Box Profile 34/1000 Sheets integrated with our GRP Roof lights provided warmth and comfort for the cats whereas the GRP Rooflights allowed maximum light penetration into the sleeping quarters meaning cats could enjoy the warmth of the sunshine whilst being safe inside.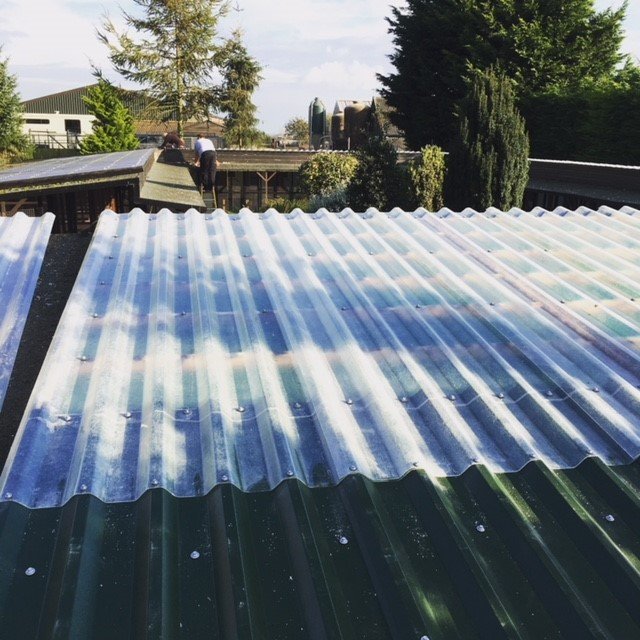 Each room has its own fully insulated penthouse sleeping quarters which are raised 3' above ground level. They are individually heated and include a window to view the outside world in comfort, with access to a private covered run for exercise, playing and sunbathing.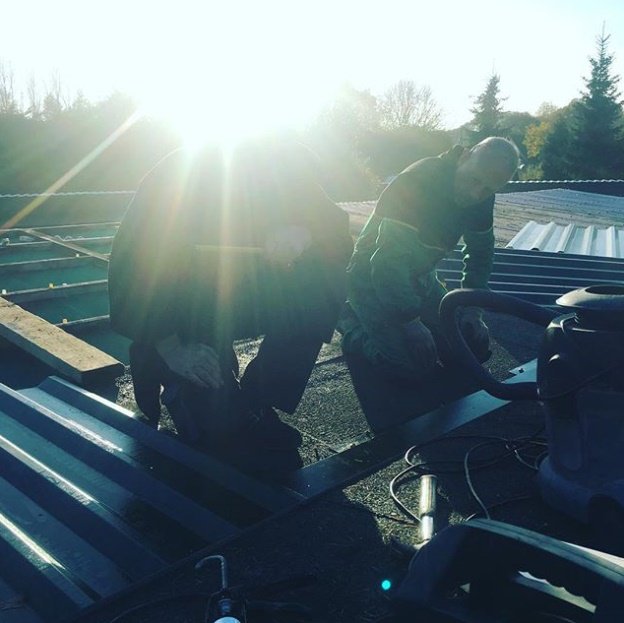 Kirsty Walden and her family make up The Garden Mews team so replacing the roof meant all hands on deck! With minimal disruption required the job went swiftly and quickly to ensure the cats quarters were soon safe and dry.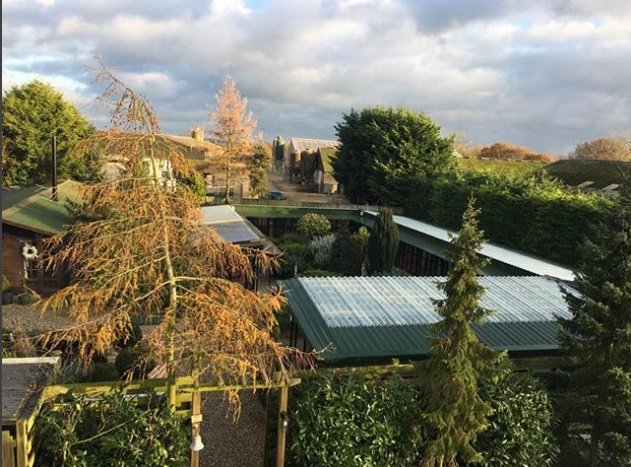 The Garden Mews is in a delightful setting designed around a courtyard complete with its own garden and wildlife pond.
They have frequent visitors of a large variety of birds, butterflies, dragonflies, frogs and toads, coupled with a harmonious ambience your cat can enjoy a chill-out experience.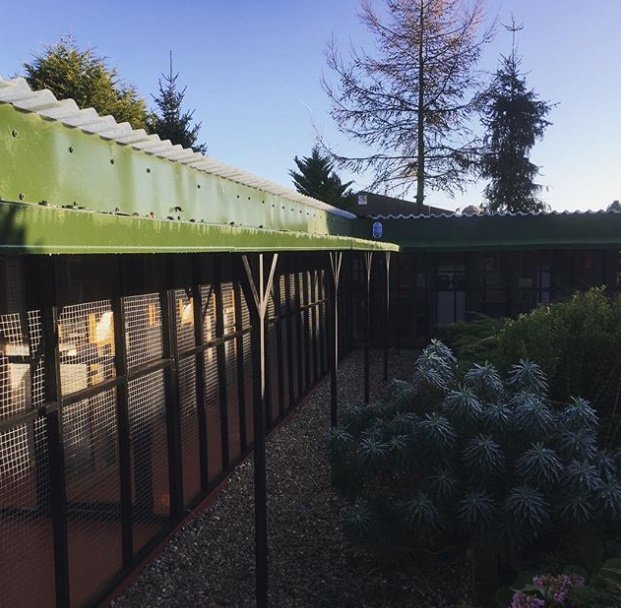 With plenty of natural wildlife and fresh air its no wonder cats love their stay here.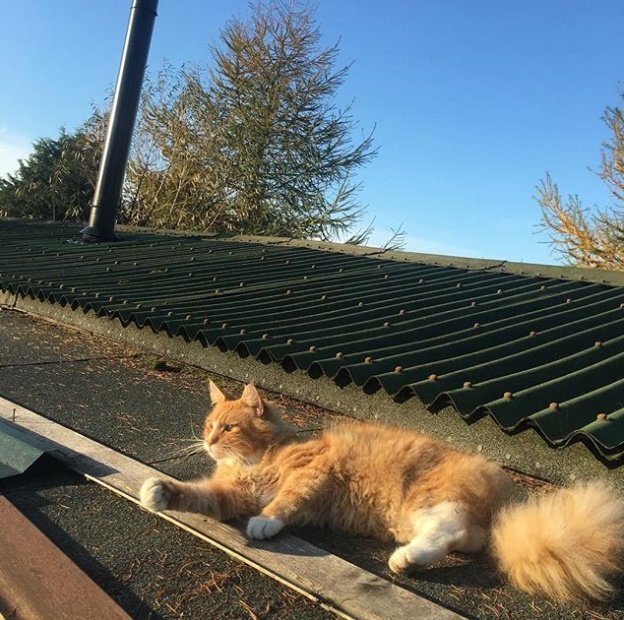 One of the resident cats decided to assist by laying on the roof before it was replaced with Cladco Roof Sheets, basking in the last few rays of sun for the day.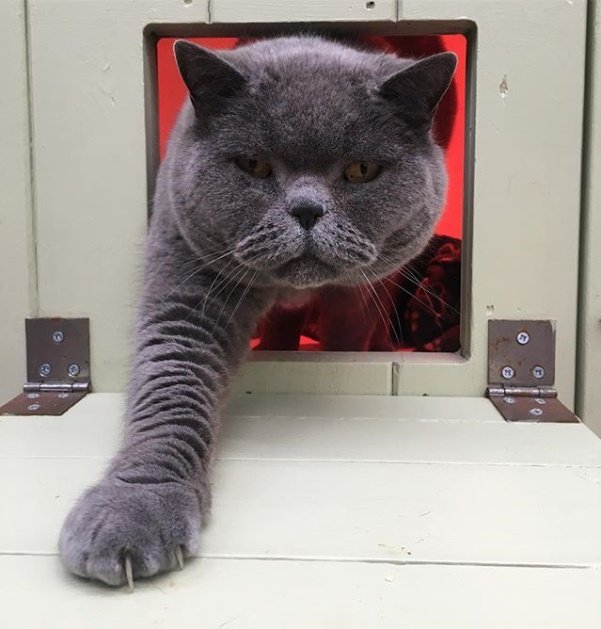 The Garden Mews have a choice of accommodation to suit your cats needs. With the new Cladco Roof Sheets in place you can ensure your cat has a peaceful, relaxing safe stay and will want you to leave them here everytime you go away.
The Garden Mews say a typical customer comment is "Can we come and stay too!"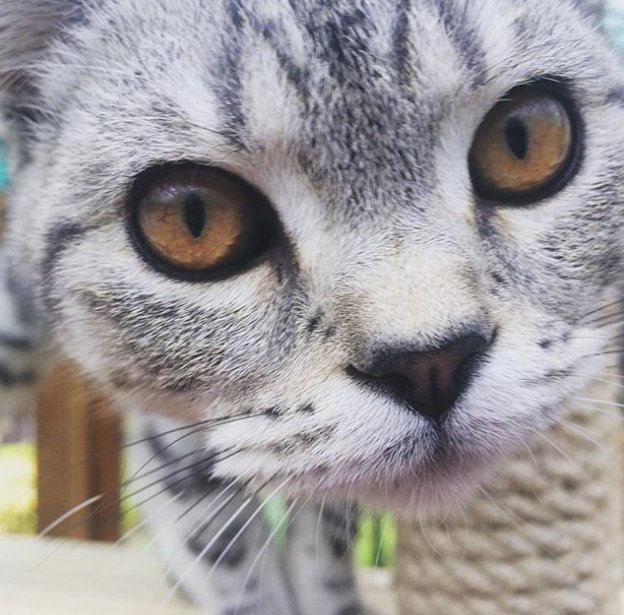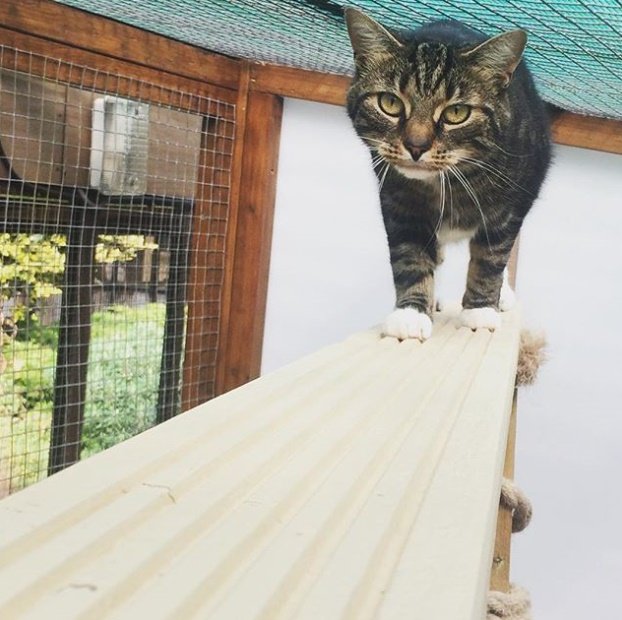 For more information on Cladco Roof Sheets please contact us on 01837 659901 or visit our website. For information on The Garden Mews please visit their website: www.thegardenmews.co.uk
*All photos courtesy of The Garden Mews - all information correct as of 19.03.18*