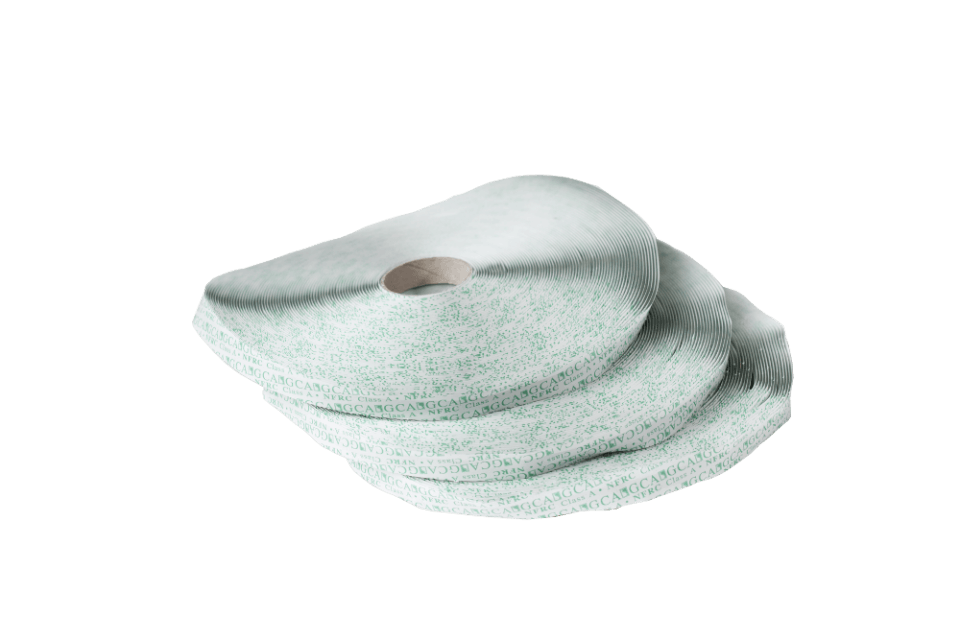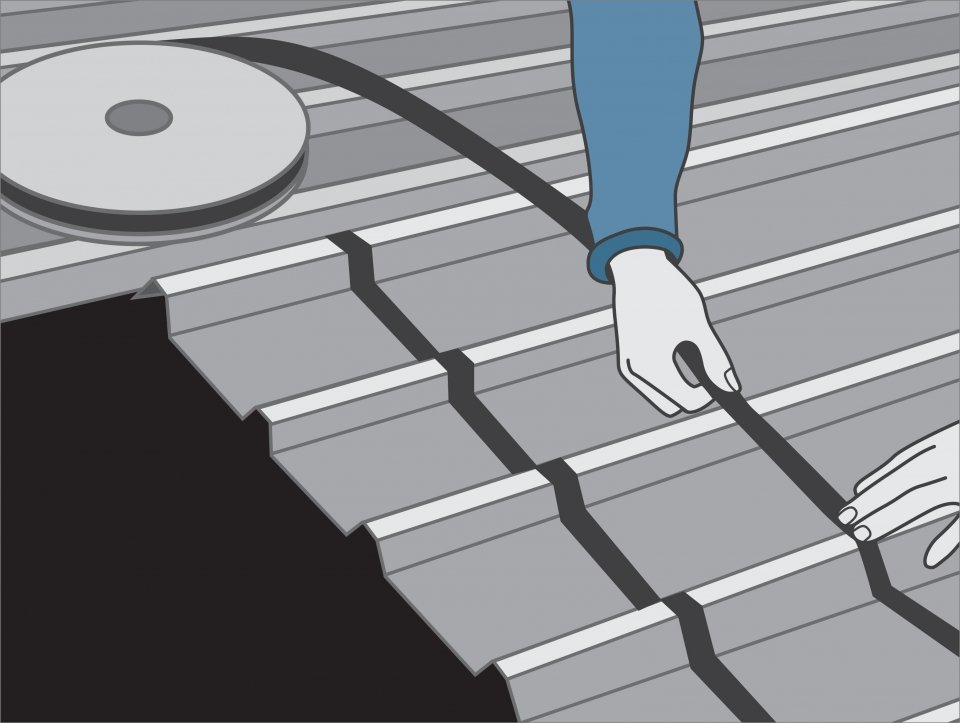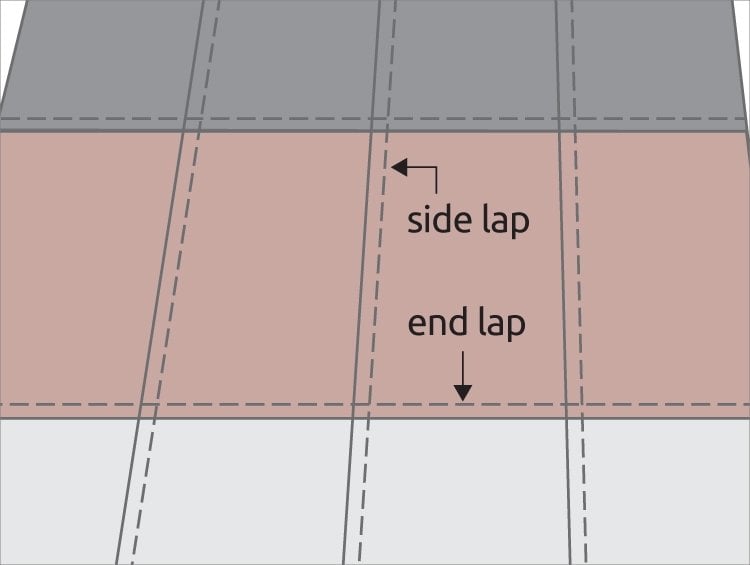 When you're looking to tackle side lap roofing, it's good practice to use mastic lapping tape and stitching screws to help ensure a robust weather-resistant joint on side laps. Lapping tape with a section of 9mm x 1.5mm mastic should be run along the crest of the profile that is to be lapped. Using lapping tape is considered to be much more effective than using silicone and will help align the lapping perfectly at the first time of trying.
Sheet to sheet stitching screws should then be used at 600mm intervals down the lap to consolidate the bond created by the lapping tape. This way, your side lap roofing will be made to last and be as robust as possible.
Side Lap Roofing & End Lap Joints
For end lap joints, a minimum sheet over sheet overlap of 250mm should be allowed for where the sheets lap. This lap must be supported underneath by a purlin to be secure and long-lasting.
As with side lap roofing, it's good practice to use lapping tape to help create a robust weather-resistant joint. You should use a strip of tape placed across the full width of the lap, approximately 25mm from the end of the top end of the overlapped or bottom sheet. At Cladco, we recommend using the mastic tape wisely as it is very difficult to separate the roofing sheets once they are joined by lapping tape. Always make sure of where the sheet is positioned before placing one sheet on top of another, this way you'll get it on the first attempt.
Side Lap Roofing & More at Cladco
At Cladco, we want to ensure you can complete any project efficiently and quickly, which is why not only can we help you with any purchase, but our Help and Advice section will keep you informed long after your purchase with us. From how to handle sheets, cutting sheets on-site or even ongoing care of your roofing, we can help advise on the best ways to do so.
If you have any questions regarding our products at Cladco Profiles or have any queries regarding using them, don't hesitate to contact us via phone or email. One of our expert, friendly team will be able to assist you and help in any way they can. Alternatively, read through our FAQs for common answers to questions we receive.