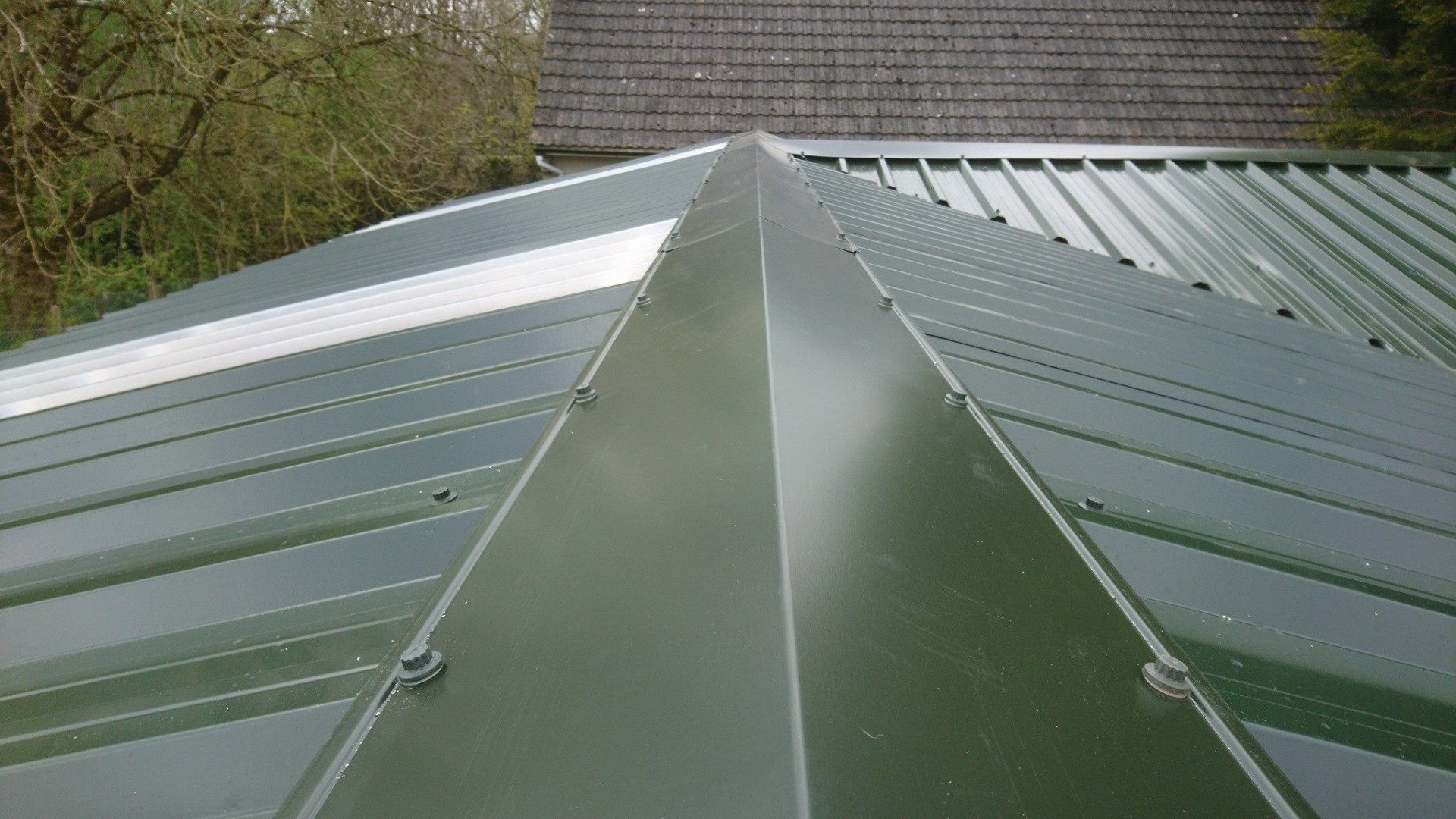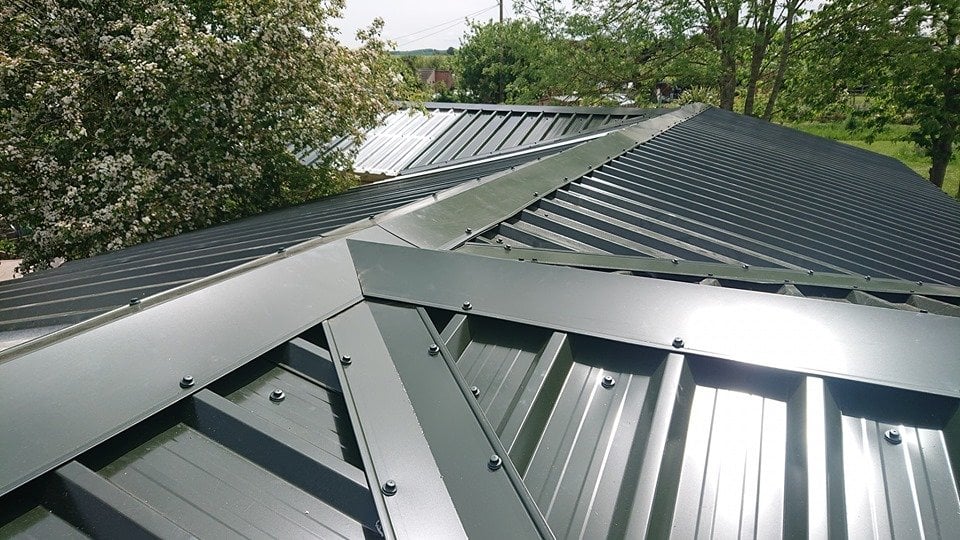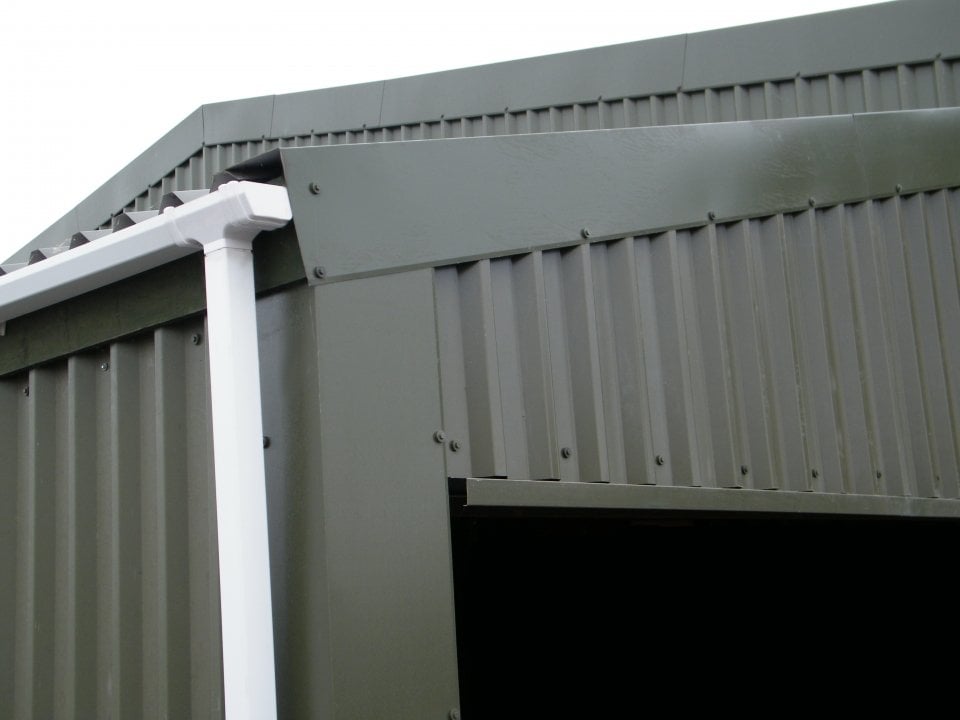 If you've heard of using flashings for corrugated roofs and aren't sure how and why to use them, we can help guide you with some further information. Essentially, they are an integral part of any sheeted roof and cover the ridge where the two sides of a pent roof meet. If you like to keep things looking neat and tidy, then you'll want to use flashings to do the job.
You will be able to close off the corners and ends of runs between sheets that will create an apron where a roof abuts a wall. They can also be used for sealing off reveals such as doors and windows for that perfect finish. Here at Cladco, we stock standard 90º corner or 130º ridge flashings in popular colours and can fabricate other flashings to your requirements in our workshop. Flashings for roofs are generally fitted directly to the high point of the profiled sheet using self-drilling stitching TEK screws (ST22) that has a coarse thread that joins two pieces of sheet metal together.
Flashings are available in 3m lengths and should be fitted with a 150mm overlap for optimum performance. The flashings for Cladco roofs can be provided in either Polyester or PVC Plastisol depending on chosen finish. We can also supply Tile Form Flashings in a prelaq mica coating. One of the benefits of installing flashings for roofs is that not only will they provide an aesthetically pleasing look, but they will help to protect your build against any water intrusion, keeping the internals dry.
Flashings and More Guidance from Cladco
At Cladco, we can help you choose not just the flashing you want but also advise on the roofing sheets, roof lights, z purlins, you might want. We can provide you with everything you will need for your roofing project and more, with our section covering all the guidance you'll need for a successful build.
If you require custom made flashings, all you need to do is contact us and speak to our sales team on 01837 659 901 and we'll be able to advise further. The types of flashing you'll find at Cladco include ridge capping, barge boards, corner trims, apron trims, drip trays and sill flashings; covering all aspects of your roofing. We can guarantee the quality of our flashings so that you know you've made the right choice – independently testing them to current CE EN 14782 requirements.