Ridge Caps
Ridge flashing installation is a task that should be carried out towards the end of your roofing project. If you have a sloped roof with two sides, which meet at an apex in the middle, you will need to know how to install roof cap ridges. Roofs without adequate ridge capping could be a costly error that you may end up paying for in years to come. Rain, snow and winds can seep through the gaps in the apex of the roof, and they'll compromise your energy supply and allow heat to escape. Ridge Flashing Installation
When constructing your purlin support structure, consideration should be given if the need for additional purlins is required. Be sure to purchase enough purlins to allow for this part of the project and don't forget to install them before completing the ridge section.
How to Install Ridge Flashing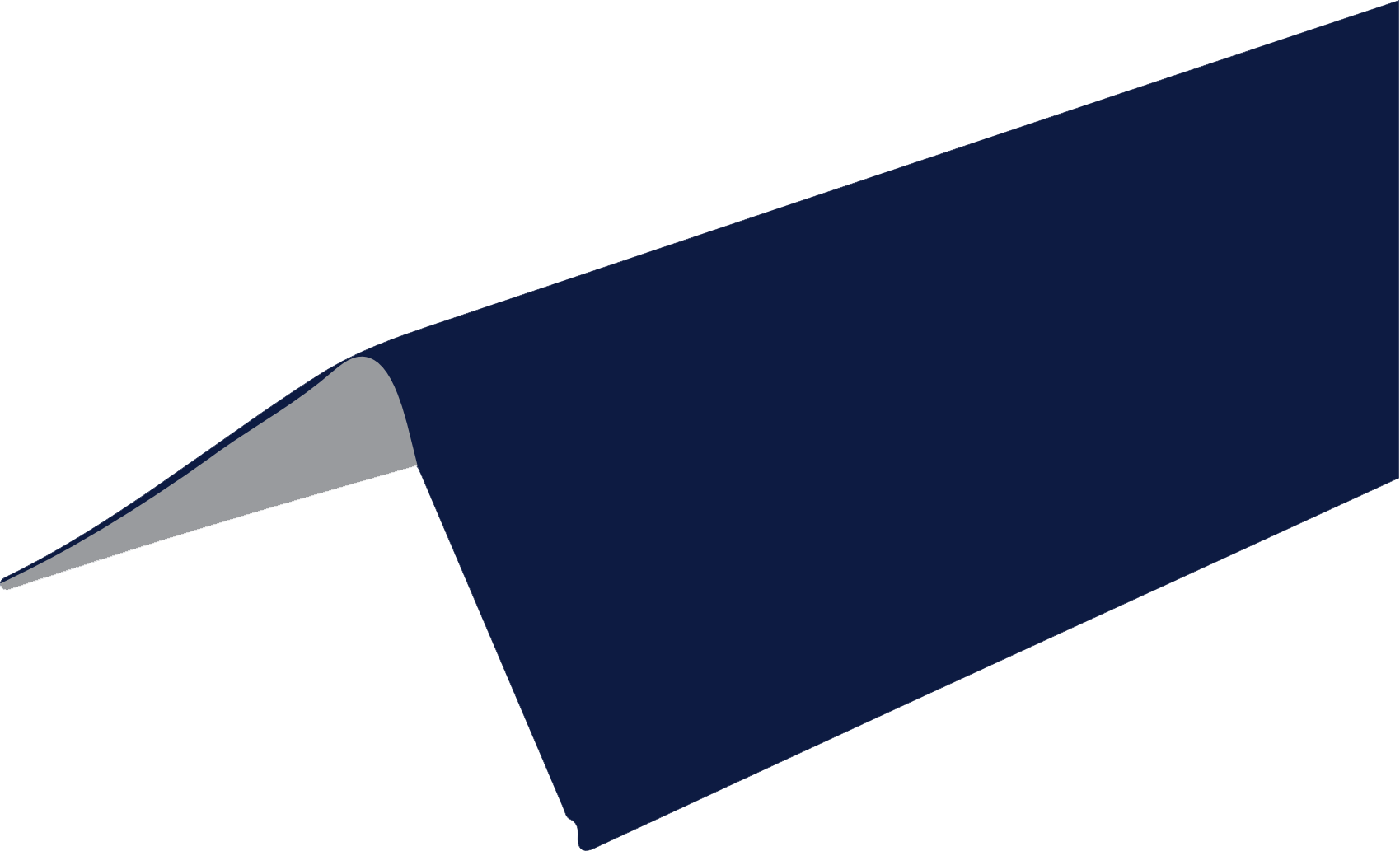 Begin by determining which end of your ridge is least affected by the wind. Your first ridge flashing should be laid at this point, and each flashing thereafter overlapped by the next flashing on the run by an absolute minimum of 150mm.
We recommend fixing your ridge flashings with a self-drilling TEK type stitching screw into the highest point of each profile they cover, ensuring they also penetrate any ridge filler being used. Foam fillers can be used for eaves and ridges if required to seal off ends or left out if you wish to keep the ventilation. Fillers can help ensure a robust weather resistant joint as well as keeping out birds and vermin.
Ridge Flashing by Cladco Profiles
Here at Cladco, we're ready to assist you with your ridge flashing installation and have a range of ridges available to protect your building and enhance the aesthetics of your new structure.
Our standard ridge flashings are 200mm x 200mm and 3-metres in length with a 50-degree pitch (130-degree internal angle). Cladco Profiles are able to fold most flashing shapes to your specific requirements at short notice, so you could have the exact ridge capping you need as soon as you need it. Simply contact our sales team on 01837 659901 for further information on custom flashings.
Our flashings come in four finishes: Prelaq Mica, Galvanised, PVC Plastisol and Polyester Paint, and all are available in a range of colours.
Cladco Profiles: Everything you need, under one roof
Here at Cladco Profiles, we can provide you with everything you need from the beginning to the end of your roofing project. If you're looking for more advice on how to install roof cap ridges, why not have a read of our installation guide? We offer free colour swatch samples so you can rest assured you're buying the right product from us and we've helped hundreds of people throughout their renovation projects, so if you're looking for inspiration have a look at our gallery. If you've any pressing questions, you might find an answer in our FAQs page, but we'd love to hear from you, so feel free to contact us with any comments or queries you may have.