32/1000 Box Profile Sheeting 0.7 Thick Polyester Paint Coated Roof Sheet
Please note images may vary from actual item supplied due to lighting variations and camera angles
Cladco Profiles 32/1000 Box Profile Sheeting gives a robust strength with a thickness of 0.7mm. Otherwise known as single skin box profile sheets, these roofing sheets incorporate 6 profiles of 200mm pitch across the width of the sheet with 32mm height and 1 metre actual cover when lapped. Made from a steel strip and coated in polyester paint, available in a range of different colours to suit your project. 
Please note polyester paint finishes can be easily scratched, take care when handling / installing.
Please note images may vary from actual item supplied due to lighting variations and camera angles
Need help? Call Us on: 01837 659901
Monday to Friday 8am to 5pm, and Saturday 8am to 12.30pm.


Measurements of 32/1000 Box Profile Sheeting:
External Face: Profiled 32/1000, 32mm profile height, 200mm pitch centres
Standard Width: 1000mm when lapped
Max Length: 9m in 0.7mm sheet thickness
Minimum Pitch: 4 degrees
Gauge Thickness: 0.7mm
Weight: 0.7mm sheet thickness – 5.9kg/m2 approximately
Uses of 32/100 Box Profile Polyester Paint Coated Roof Sheets:
Many prefer the appearance of these roofing sheets because they have lower and fewer profiles. Useful for industrial and agricultural use, as well as for commercial and domestic roofing and cladding projects. Use as part of a built-up insulated system, over cladding of an existing roof or as single skins.
Benefits of 32/1000 Box Profile Sheeting Polyester Coated Roof Sheets:
We can manufacture these profile sheets to your required lengths, and they come in a variety of traditional colours. This robust profile sheet is highly economical and lightweight, making installation a fast and east process. Independently tested to current CE EN 14782 requirements.
---
Please Note – Extra care should always be taken when handling metal sheets and flashings we advise using the correct type of Glove when handling or moving metal sheets and flashings. Gloves can be purchased on our website.
Permissable Loads:
Permissable downward (imposed) loads in kN/m2
Sheet Thickness
Weight kg/m2
Span Condition
Span mm
1200
1400
1600
1800
2000
2200
2400
2600
2800
3000
0.50mm
4.78
single
3.49
2.52
1.91
1.37
0.99
-
-
-
-
-
double
2.58
2
1.6
1.3
1.09
0.92
0.79
-
-
-
multi
3.15
2.45
1.96
1.6
1.34
1.13
0.86
-
-
-
0.70mm
6.22
single
5.77
4.17
2.74
1.9
1.37
1.02
0.78
-
-
-
double
4.12
3.18
2.53
2.06
1.72
1.45
1.2
0.94
0.75
-
multi
5.04
3.9
3.11
2.54
2.11
1.57
1.2
0.94
0.75
-
Permissable wind uplifts (negative) loads in kN/m2
Sheet Thickness
Weight kg/m2
Span Condition
Span mm
1200
1400
1600
1800
2000
2200
2400
2600
2800
3000
0.50mm
4.78
single
3.62
2.62
1.98
1.52
1.1
0.82
-
-
-
-
double
2.52
1.95
1.56
1.27
1.06
0.89
0.77
-
-
-
multi
3.09
2.39
1.91
1.56
1.3
1.1
0.94
0.82
-
-
0.70mm
6.22
single
5.58
4.03
3.05
2.14
1.54
1.15
0.88
-
-
-
double
4.2
3.24
2.59
2.11
1.76
1.48
1.27
1.1
0.96
0.8
multi
5.13
3.98
3.18
2.6
2.16
1.83
1.57
1.25
0.99
0.8
We are still open and delivering following government guidelines, please see our COVID19 information here
Our transport team are working tirelessly to ensure your order reaches you as soon as possible. The current high demand for our product and delivery means it's taking us longer than usual to deliver and as a result of this some deliveries are facing a short delay.
Bank & Public Holidays:
We will be closed on the following public and bank holidays in 2020/2021.
Summer bank holiday, Monday 31st August : Closed
Christmas Eve – 4th January 2021 - Closed
At Cladco Profiles we offer a delivery service (£72 delivery charge*) generally allowing up to 4-5 weeks (25 working days) for delivery after the order is placed. *Please note remote areas and Highlands may incur an additional charge, please enter your postcode at checkout to obtain a price.
Please note this is subject to change and where possible orders may be delivered before this time, however as we are in our busiest period please bear with us when waiting for your order delivery slot. We also urge you not to employ anybody to fit the products before they have been delivered and checked.
For smaller items and sample packs we send via Royal Mail, this service takes 3-5 working days to arrive.
Standard Parcelforce (Small box) £8.33
Next Day Parcelforce (Small box) £10.00
Large Parcelforce Items £22.00
Due to our delivery schedules we try to give as much notice as possible. Deliveries are always Monday to Friday, we cannot deliver on weekends this applies to all deliveries including Parcelforce and Royal Mail. It's important to us to get your goods delivered to you in perfect condition, to help achieve this we use our own vehicles and drivers for the majority of our deliveries.
In order for us to ensure that you receive the exact goods you have ordered any changes you deem necessary to the order below will result in the order being cancelled and being re-raised. We will not edit existing orders. This helps us to avoid any confusion and provide a better service to all of our customers.
After your order has been picked our transport team will contact you via text on the contact mobile phone number provided with a delivery date. Our drivers will generally call you before they arrive at your site. We use a variety of vans and lorries of up to 26 tonnes. The vast majority of our deliveries are made on vehicles larger than 7.5 tonne therefore you will need to ensure that the delivery address has sufficient access for a vehicle of this size. Please contact us prior to placing an order if you have any specific requirements regarding vehicle access into the property.
Not all our delivery lorries have cranes and it is the customer's responsibility to provide assistance to the driver to help unload. Please bear in mind the items delivered can be heavy and sharp. Anyone giving assistance to the driver should wear suitable gloves and clothing. Cladco Profiles offer a kerbside delivery service only; the delivery service does not cover the driver carrying materials any distance or to the rear of the property. If the vehicle is invited on to the customer's property it is entirely at the risk of the customer, Cladco Profiles and its drivers will not be liable for any damage to the property.
We only deliver to mainland Britain.
We take pride in delivering a great product and a great service to all of our customers.
Please ensure you submit two working telephone numbers, preferably one being a mobile to receive text messages, for our transport team to contact you.
Please ensure if you have any access issues or delivery concerns please state them at point of order so our transport team can be aware when booking in your delivery. Our vehicles are large and require adequate space to manoeuvre. If you live in an area with weight or height restrictions please contact us before placing your order, if you are unsure of any restrictions please get in contact.
If your area is not listed below, please contact us on 01837 659 901 to discuss how we can help in further detail.
Please note once you have received details of your delivery via text and/or email you must inform us of any changes at least 48 hours before the scheduled delivery is due to take place. Any changes made after this time may result in you incurring additional delivery charges.
Collecting your Items
Items can be collected from our warehouse in Okehampton (Devon) please allow a minimum of 2-3 days before collecting your items, this ensures the warehouse will have the items ready to collect. Our staff will always contact you when items are ready to collect.
Cladco Profiles will only load flatbed lorries & flatbed trailers for insurance purposes. If the appropriate vehicle is not available - Two people would be required for a Collection. Cladco Profiles will NOT load - any vehicles with roof racks; horse box; cattle lorry or fixed sided trailer, management have the right to refuse loading your vehicle for any reason. Please note before arranging collection please read our Customer Collection Notice.
Collection times: Mon - Fri 9am - 4pm, Saturdays 8.30am - 12.30pm.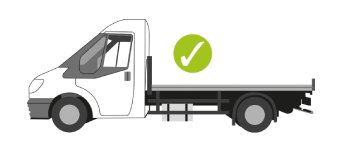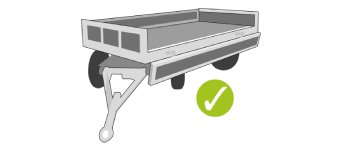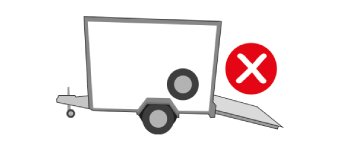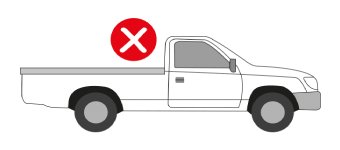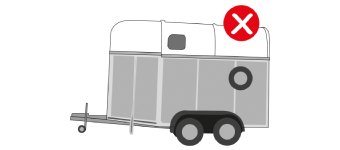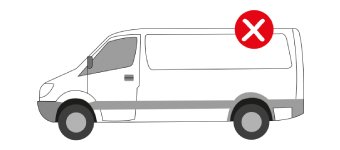 Returns
If for any reason you want to return an item, Please see our returns page here
Please note: For guaranteed delivery by Christmas you will need to have placed you order by 3pm on Monday 9th December. 
If this doesn't suit you or you would like to discuss delivery options, please contact our sales team on 01837 659901
Collections are unaffected by this and orders due for collection before Christmas can be placed up until 5pm on Friday 20th December.