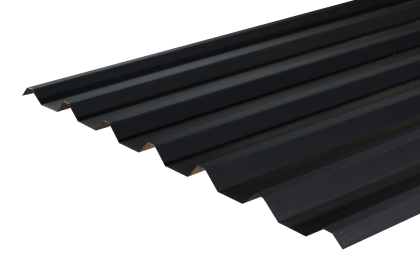 At Cladco Profiles, we want you to be able to use our roofing products with ease and have created our Help & Advice section to provide guidance during your project. This guide provides general advice for our customers on how to install a single skin sheeted metal roof. The advice is of a limited nature and should not be relied upon as setting out exactly how a roof should be safely installed, which will vary with the circumstances.
Contained in our guides are many helpful sections that will break down different aspects of your roofing project. The roofing installation guide offers tips and advice on getting the most out of using our products and should be used as a guide to help get you started. We recommend reading the Always Work Safely and Handling Sheets sections before undertaking any work, as this way you'll be taking the necessary precautions before working with our products.
Roof Sheeting Installation Guide
Within our roofing installation guide, you'll find topics on the most common aspects of roofing from Side and End Laps, how to tackle Gaps at Eaves and Ridges, Cutting Sheets on-site and how to Lay Sheets. If you need extra guidance on Placing an Order or Ongoing Care for your roofing in the long-term, we've got you covered too.
Working safely and being fully prepared for the task at hand is of the utmost importance when starting your roofing project. At Cladco, we highly recommend having everything you need before starting your project. It's always best to use suitable mechanical handling equipment to aid you when lifting sheets (i.e. forklift).
UK law requires employers and self-employed contractors to formally assess the risks associated with each roofing job and, before starting their work, to plan and organise their work so that it is carried out in a safe manner. Further information on this and working at heights, other applicable legislative requirements can be found by visiting the Health and Safety Executive's website www.hse.gov.uk
If you are in any doubt about how to install your single skin sheeted metal roof or any other aspect of your roofing project, then please contact our Customer Service Team on 01837 659 901 or send us an email to info@cladco.co.uk. Cladco Profiles accepts no liability for any loss or injury caused by any reliance placed on this guide.