Cladco Environmental 2021
Over the last few years, Cladco has made some major changes in the way the business operates in order to improve sustainability and to reduce its impact on the environment. We are constantly reviewing the way we work and setting new targets to ensure that, as a business, we are being as environmentally friendly as we can be.

It's more important than ever for companies to reduce their impact on the environment; our future depends on it. As a company, environmental sustainability has always been at the forefront of decision-making, and we have made many changes throughout our business over the years and will continue to do so in our future.
We have adapted our warehouse vehicles to upgrade the majority to electric forklifts, these are run off of the solar panels installed on our roof ensuring to minimise the impact to the environment.
We have made large process changes to minimise the use of paper in the office working towards being completely paper free by 2022. All ink used in our offices is recycled along with all paper and packaging.
We use a charity scheme to upcycle our pallets into creative designs such as chairs, tables, planters and decorations.
100% of all purchased steel is recycled, this includes the inner tube and plastic banding on the outer.
The expansion into a new warehouse unit has allowed us to further improve our efforts by installing showers for a cycle to work scheme, electric car charging points, solar panels and water filtration system.
Our vision for the future is for all forklifts to be electric, we currently have 90% of our vehicles as ultra low emission compliant but our future goal is for electric company cars and lorries.
In November 2019 we were awarded the ISO14001 accreditation. The ISO 14001 environmental certification provides a framework for environmental management. ISO14001 ensures we as a company.
Minimize our environmental footprint
Diminish the risk of pollution incidents
Provide operational improvements
Ensure compliance with relevant environmental legislation, and Develop our business in a sustainable manner.
We will be continuing towards a more sustainable environmentally friendly future and will be sharing our story on Social Media. Follow us on Instagram, Twitter, Facebook and YouTube for regular updates on our environmental journey.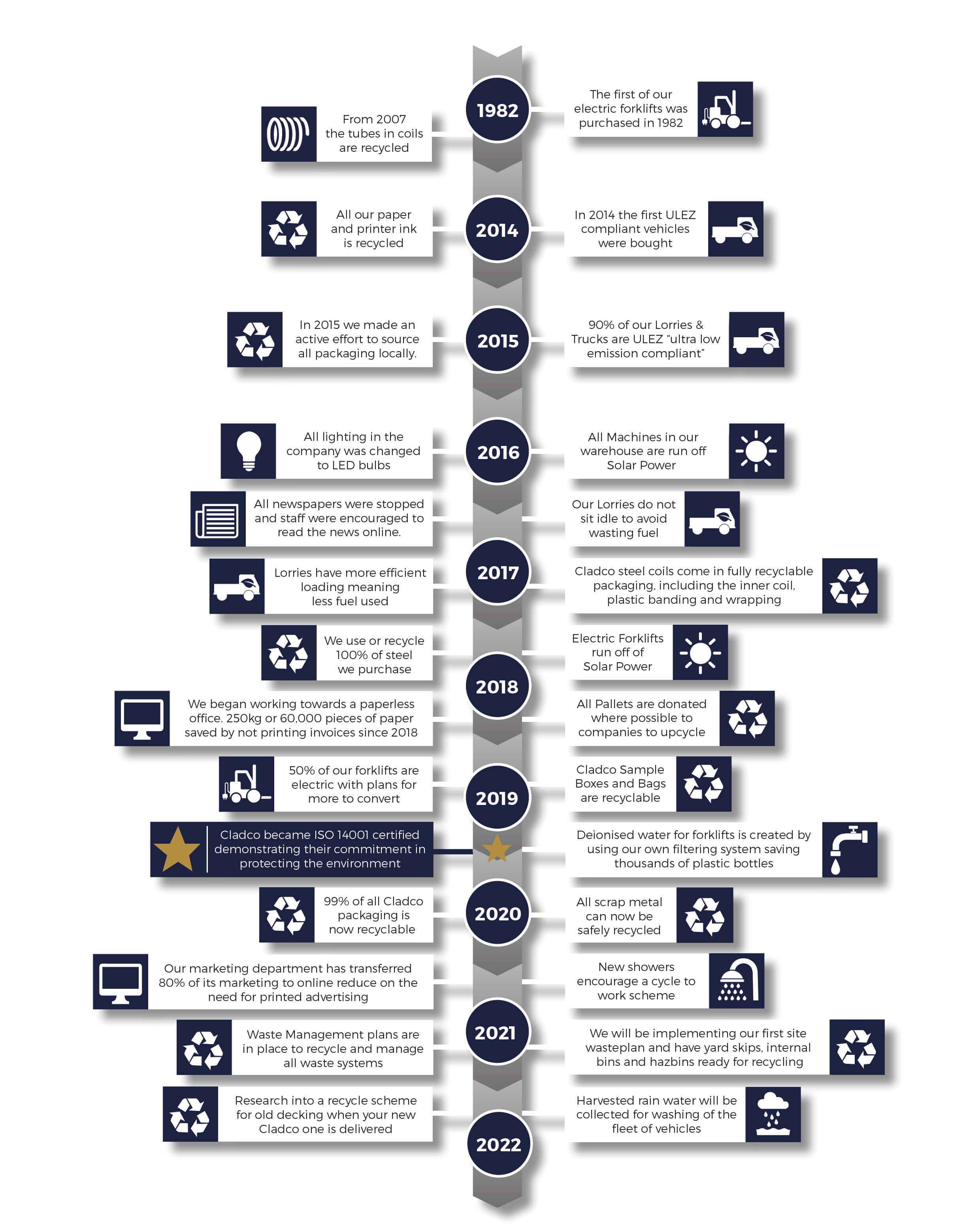 We will continue our efforts towards an ethical and sustainable future