This phenomenal life-size treehouse, designed and built by @LifeSpaceCabins is aptly named "Two Pines" and is set within a 90-acre nature reserve at @TheWildingAirfield - formerly a WW2 Airfield, now a woodland holiday retreat where you can spend hours of downtime relaxing, walking, paddling and exploring.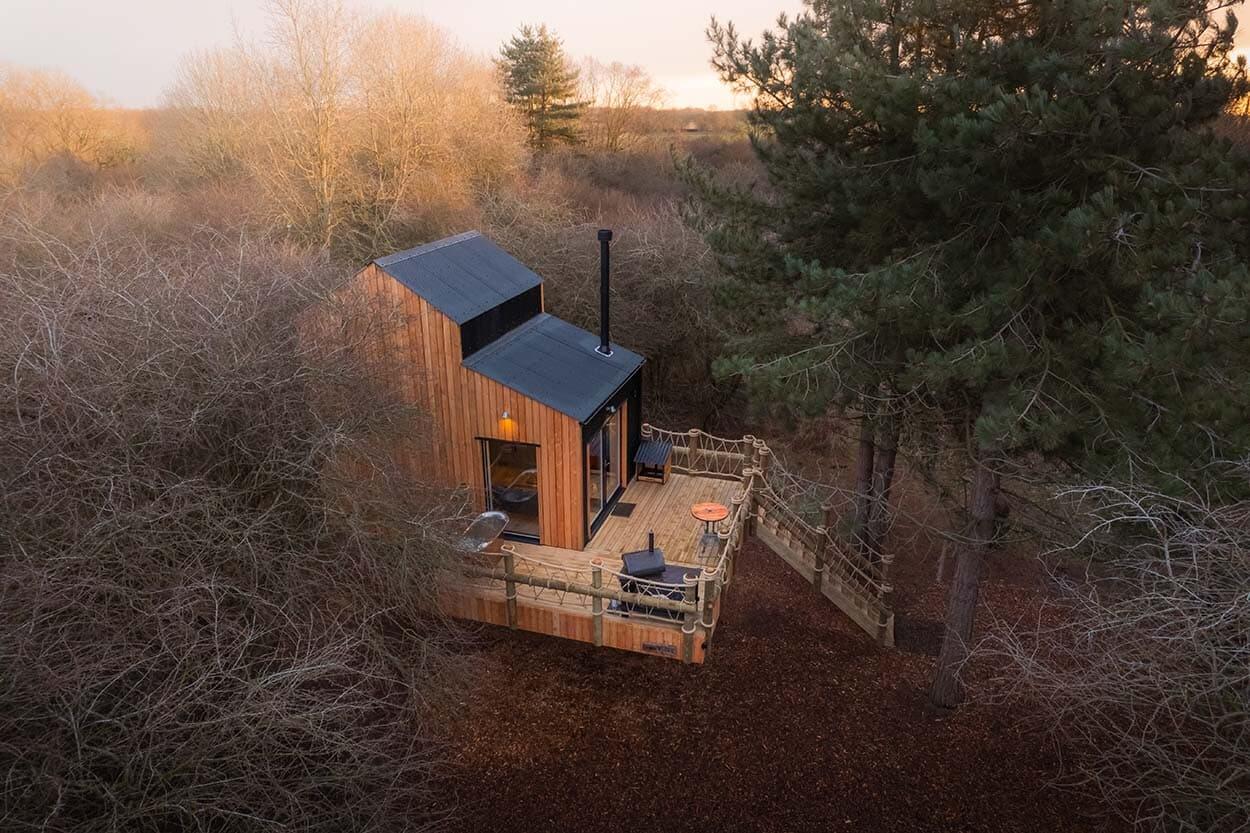 Two Pines has been crafted with minimal environmental impact in mind – using natural wooden cladding on the exterior walls that sympathise with the surrounding ancient woodland it's nestled within.
In keeping with the minimalist theme, Cladco Corrugated Metal Roof Sheets in Black have been used to both roof and clad the additional exterior sides of the treehouse, blending industrial design with an otherwise arboreal aesthetic - steering away from the typical look of generic glamping pods/cabins.
The lightweight profile of Cladco Corrugated Sheets makes for an easy-to-install, yet robust and cost-effective material to build this stunning design with, and Life Space Cabins have certainly done the project justice with the brief they were given.
Our 13/3 Corrugated Profile Sheets are available in a range of coatings and colours to suit any project, and our Black PVC Plastisol Coating (as used on Two Pines) is the perfect choice when it comes to style, longevity and quality.
Cladco PVC Plastisol has a 25-micron thick, smooth coating, that is economic to apply and provides excellent weather and scratch resistance. PVC Plastisol can also be applied to our box profile sheets extending the lifespan by up to 40 years.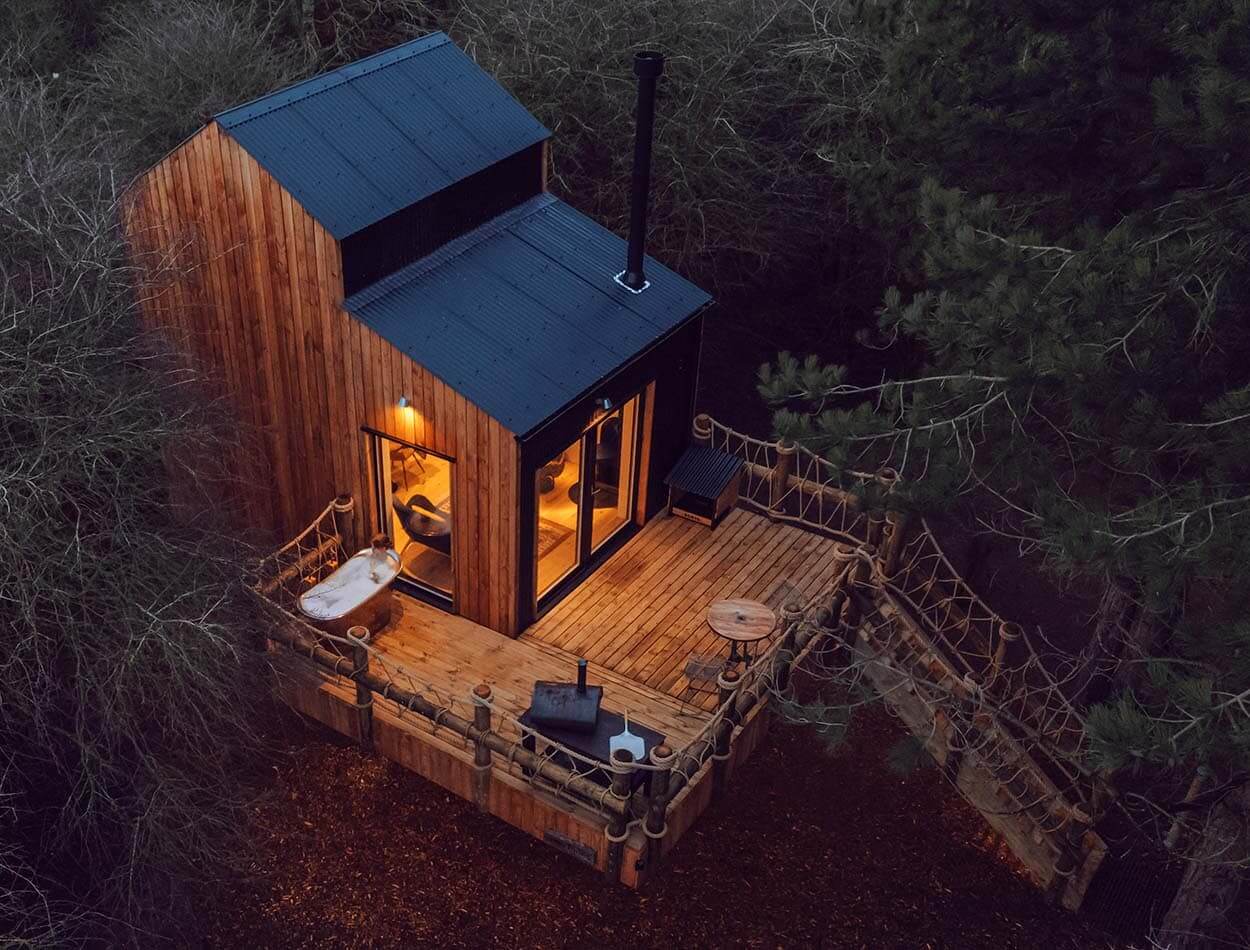 As well as black, an extensive range of alternative colours are available within our range of profile sheets, allowing the desired aesthetic of your project to blend in with the surrounding environment. These colours include Juniper Green, Merlin Grey, Moorland Green, Chestnut, Slate Blue, Anthracite and many more.
One of the numerous amazing features included at Two Pines treehouse is the outside luxury copper bath and accompanying wood burner, allowing guests to unwind among nature after a long day adventuring within the vast acres of The Wilding Airfield.