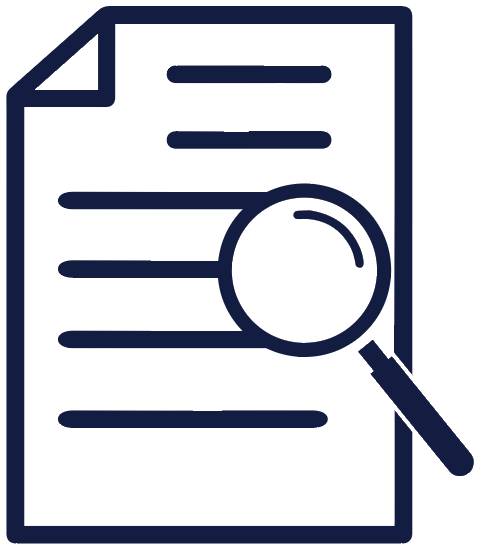 How wide are metal roofing sheets? This is a question that's commonly asked when starting a new steel roofing sheet project. We aim to answer this and more, as well as to explore the width and lengths of roofing sheets and their thicknesses/colours in more detail.
Our guide will help you make the right decision when it comes to working out the width and dimensions required for Corrugated roofing sheets, as well as Box and Tile Form sheets. From thicknesses and width, to colours and quality, these will all affect the cost and ultimately the look of your roofing sheets for your chosen design - whether that's for domestic buildings, commercial and industrial structures, or agricultural buildings.
When preparing for a new roof project, first work out the lengths and width of your roof to determine how many roofing sheets you'll require. Roofing width is measured horizontally along the base of the roof and the length is calculated along the ridge, from the base to the apex.
Box Profile Steel Roofing Sheet Size
Box Profile roofing sheets are made from coated galvanised steel and come in a couple of different profiles to suit your building. Two popular profiles available on the market are 32/1000 and 34/1000 profiles, which vary by 2mm in height but provide the same width coverage per sheet.
Box Profile roofing sheets are available in a range of colours, finishes and two different thicknesses (0.7mm and 0.5mm). The plain galvanised finish is the most cost-effective option, however, for choice of colours, the Polyester coat and PVC Plastisol coat provide a wider range of options for roofing materials.
34/1000 Box Profile Sheeting

32/1000 Box Profile Sheeting

How wide are steel roofing sheets? The 32/1000 Box Profile design measures 32mm in height with a 1000mm width coverage. When compared to the 34/1000 Box Profile, the 32/1000 steel sheets have a slightly shallower profile cross-section, giving it a robust design and a less obtrusive overall appearance once installed on a roof due to the fewer profiles. Despite their different heights, the 32/1000 and 34/1000 metal roofing sheet sizes cover the same width of 1000mm.
Box Profile Sheeting can be purchased in a wide range of lengths to suit your roof. The maximum length for Box Profile sheeting is 9 metres when choosing 0.7mm sheets, and 7-metre lengths when choosing the 0.5mm sheet thicknesses.
The gauge or thickness, usually 0.5mm and 0.7mm, will change not only the weight of the sheets but also the durability. Thinner sheets are usually applied to wall cladding applications, whereas 0.7mm is recommended for roofs.
Sheets are available in a wide range of coatings and colours, from Polyester to PVC Plastisol, or just plain galvanised. If you're working out the length and width of your roof materials, it's advisable to include some extra for wastage, between 5% and 10%.
Corrugated Roofing Sheets: Dimensions and Size
Corrugated sheeting is a popular choice for both domestic homes and industrial/agricultural applications due to its design. The 'wavy' design of the corrugated metal sheets provides efficient water run-off to reduce water pooling on top of the corrugated sheets in wet climates, helping to minimise maintenance and keep your roof cost-effective. They are also a popular choice for cladding the side of your build.
The recommended length for corrugated sheets is up to 6 metres. This is when choosing the corrugated metal thickness of 0.7mm. If you're planning to use the roofing materials for steel cladding, then sheet length runs go up to a maximum of 5 metres. For wall cladding applications, it is recommended to use a sheet gauge of 0.5mm for corrugated roof sheets.
The width of Corrugated roof sheets provides 990mm horizontal coverage when lapped by one corrugation, which is the desired amount for corrugated roofing sheets. Bear this in mind when measuring and ordering roofing sheets, as this will affect the number of runs you'll need to secure.
Corrugated Roof Sheets Profile

Another important aspect when it comes to Corrugated metal roof sheeting is additional under-sheeting support.
Due to the dimensions of Corrugated steel sheets, supporting purlins need to be placed closer when compared to 34/1000 Box Profiles for example, to maintain its structure and stability.
Corrugated roof sheets can be manufactured with a minimum length of 500mm and installed at a minimum pitch angle of 10 degrees.
This ensures your roof will be at a steep enough angle to help reduce debris and other material from building up between corrugations.

Use the Cladco Online Calculator to work out the exact number of roof panels and fixings you'll need for your next project.
Tile Form Roof Sheet Size
Tile Form sheets are designed differently from the other sheets mentioned above, producing an authentic pantile effect across the roof.
The sheet width is the same as the other roofing sheets, measuring at 1000mm. The thickness, pitch and lengths are however different to the other sheets - to help improve the structural integrity and installation process, whilst keeping them low-maintenance and high-quality.
Like Corrugated, these sheets feature a 'wavy' pattern that measures 41mm from the peak of one wave to the base of the sheet. With a 1000mm width coverage once installed and lapped sheet over sheet, the measurement of Tile Form is 1000mm across.
Tile Form sheeting is available in lengths of up to 5 metres, which reduces the overall weight per sheet. The thickness of Tile Form is set at 0.6mm, instead of 0.7mm as with the thickness of Corrugated and Box Profile sheets. This helps to reduce the weight of each sheet and the overall downward pressure of the roof once installed.
41/1000 Tile Form Profile

Tile Form sheets are only recommended for roofing applications, and not for wall cladding, to achieve the look of traditional roof tiles. The pitch or angle at which these tiles should be installed is 12 degrees. This type of roofing sheet is available in a range of three colours: Copper Brown, Graphite Grey and Black.
The coating used for tile form roofing is called Prelaq Mica, which is a tougher steel coating with more thickness, that provides the roof with excellent protection from corrosion and harsh weather conditions. This makes it one of the longer-lasting sheets that require little in the way of maintenance throughout its lifespan, however Prelaq Mica is only available in 3 different colours when compared to other coatings.
Summary: Which Should You Choose?
Choosing the right roofing materials for your building's roof or cladding is going to be down to the look and colours you're going for, whether that's a traditional Box Profile design in Juniper Green colours, or a pantile effect in traditional Copper colours using Tile roofing sheets, as well as the installation specifications.
When it comes to side cladding, it is not recommended that you use Tile Form Sheets, and instead, stick to Corrugated sheets or Box Profile Sheets.
Thicknesses and colours of the sheets vary depending on the application, whether that's for roofing or wall cladding, and bear in mind that coatings such as PVC Plastisol have a larger range of colours when compared to Polyester or Prelaq Mica coated sheets.
When calculating the width and number of roofing sheets for your roof, our online Roofing Calculator will be able to work out and filter down all the materials required for your build quickly, and provide a no-obligation quote. Please note, the final price provided by our Roofing Calculator does not provide delivery costs or delivery times.

Contact our sales team on 01837 659901 for more information and advice on delivery and products when you are choosing roofing sheet sizes. Visit our Roofing Sheet Guide on our company website for further help, guidance and to see all colours available.