You may wonder exactly how your roofing sheets are made? Do they arrive profiled? How are they cut to length? How is the colour applied?
We will aim to answer all these questions in this latest blog.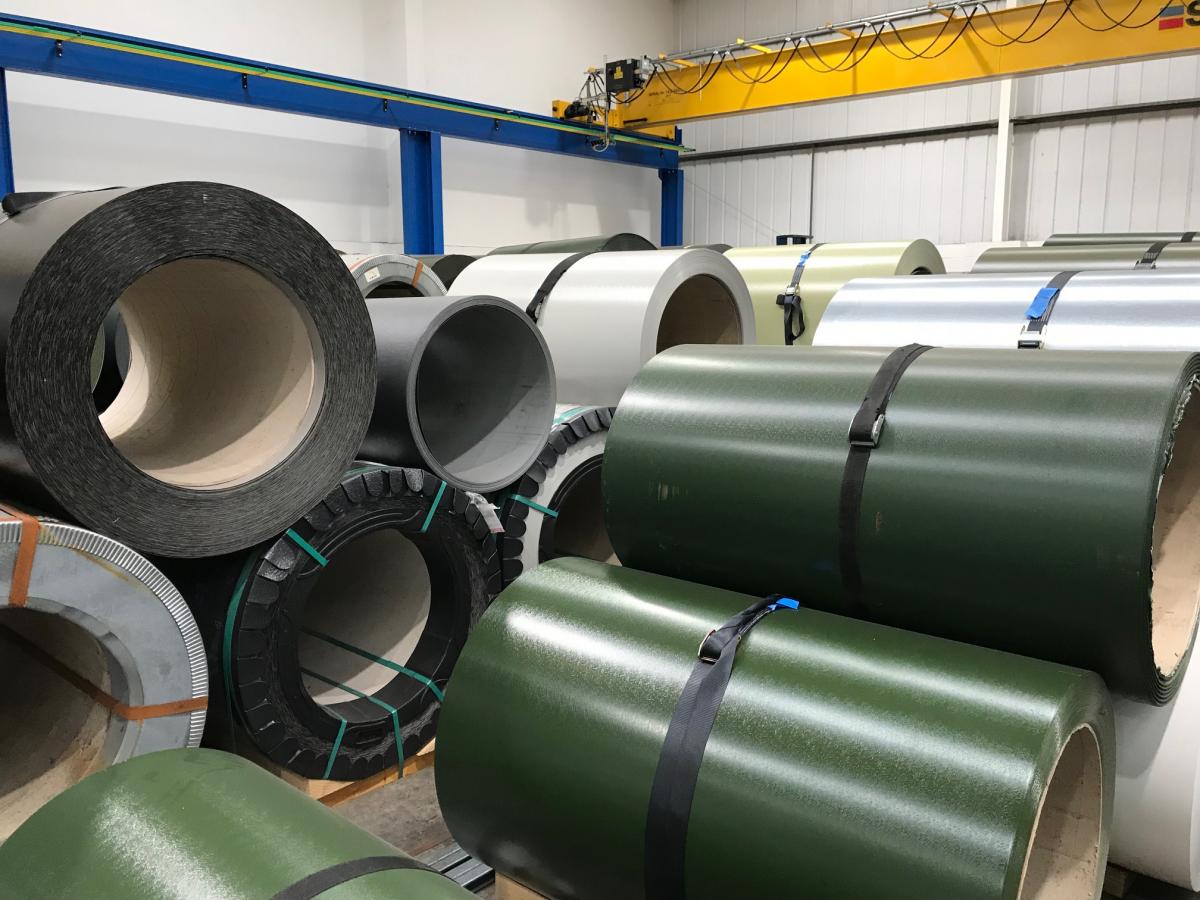 Your new roofing sheets start their life off as a steel coil. These are brought into us from a variety of suppliers, mostly Tata Steel.
The coils come in with the required coating; Polyester Paint Coated or PVC finish. They will be in a variety of colours ready to be formed into roofing sheets.
The coils are extremely heavy each coil weighing approximately 3.5-5 tonne, this means they have to be moved using a forklift or gantry crane.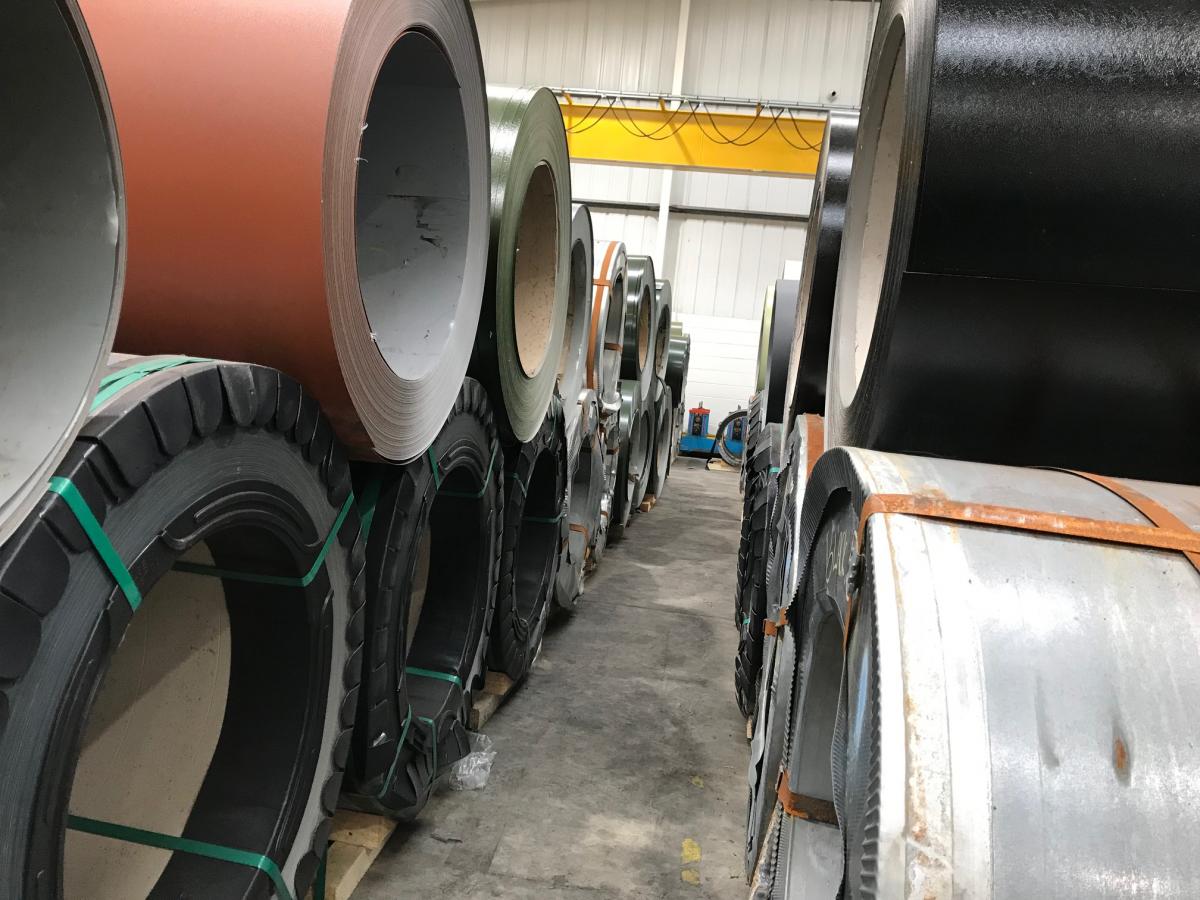 As you can imagine having all the different colours, finishes and sizes available requires a vast amount of steel coils to be stored on the premises.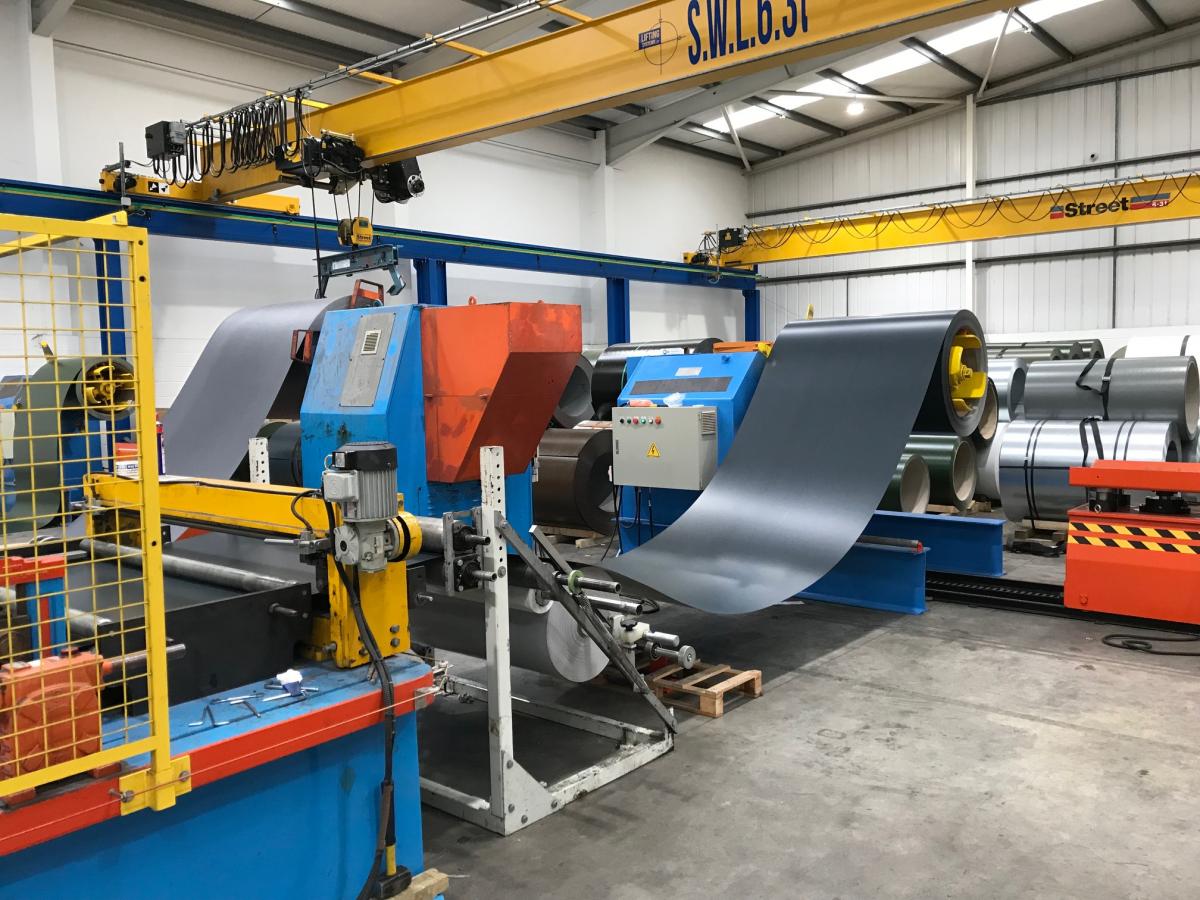 The coils are then moved using a Gantry Crane onto the decoiler ready to be fed into the roll forming machine.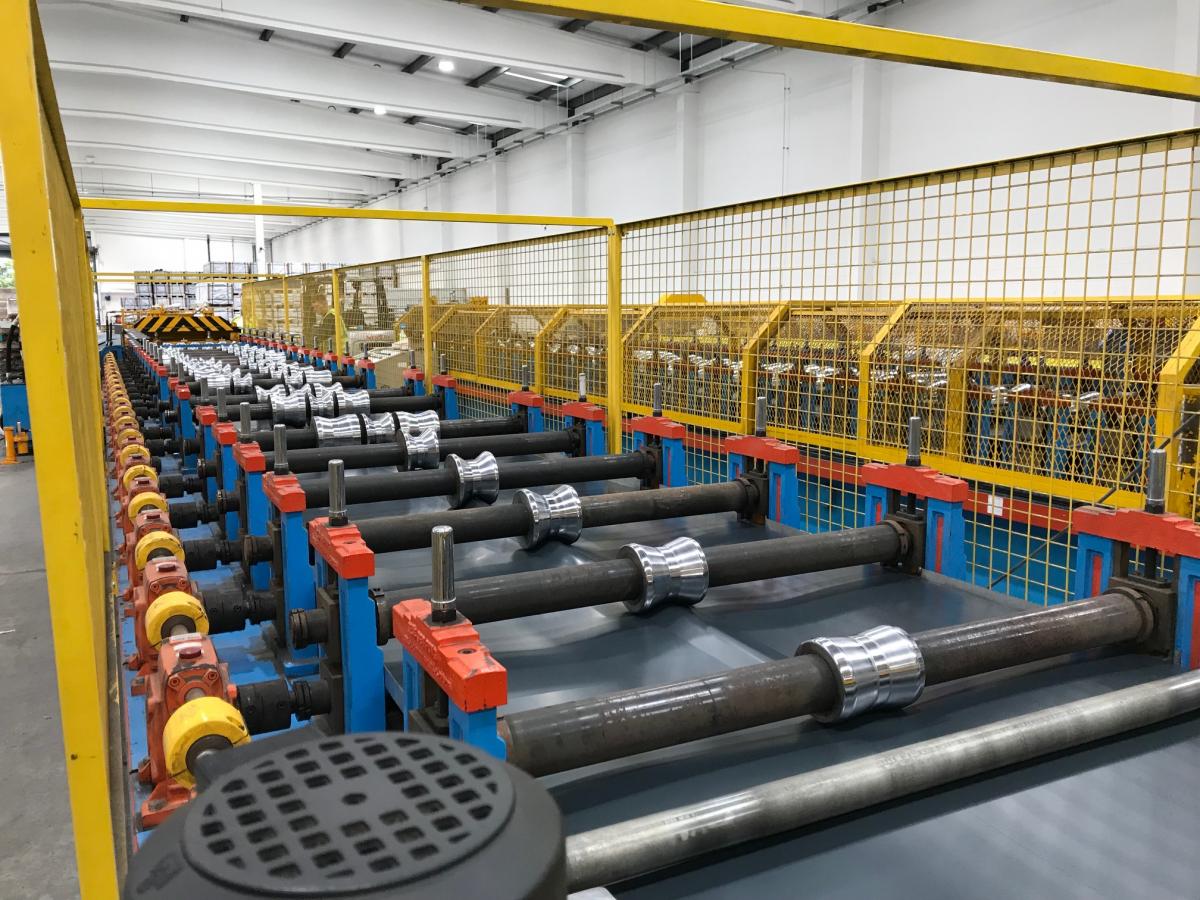 The steel coil is fed through the roll forming machine, the first stage creates the centre profile of the sheet.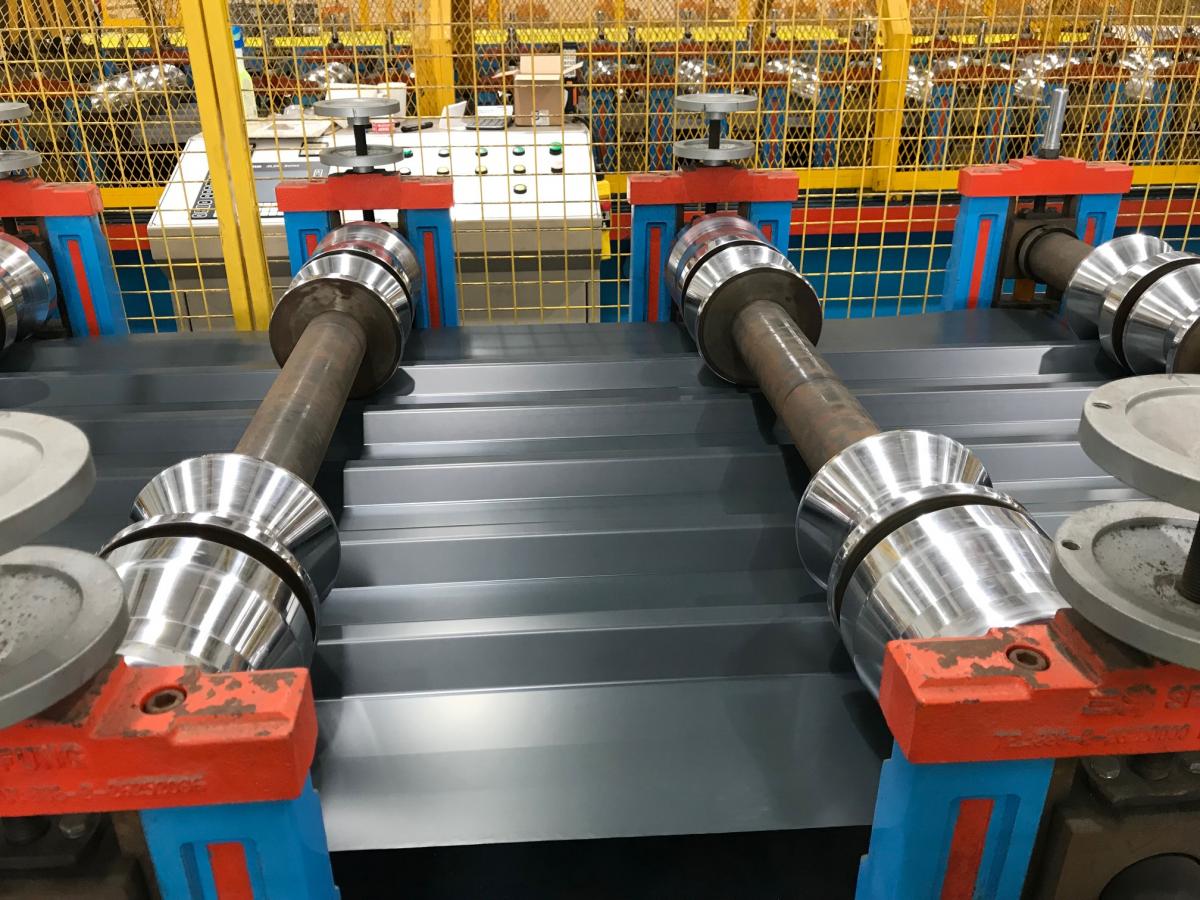 The steel material then follows the line to create a second profile, and so on until the material has become a finished product.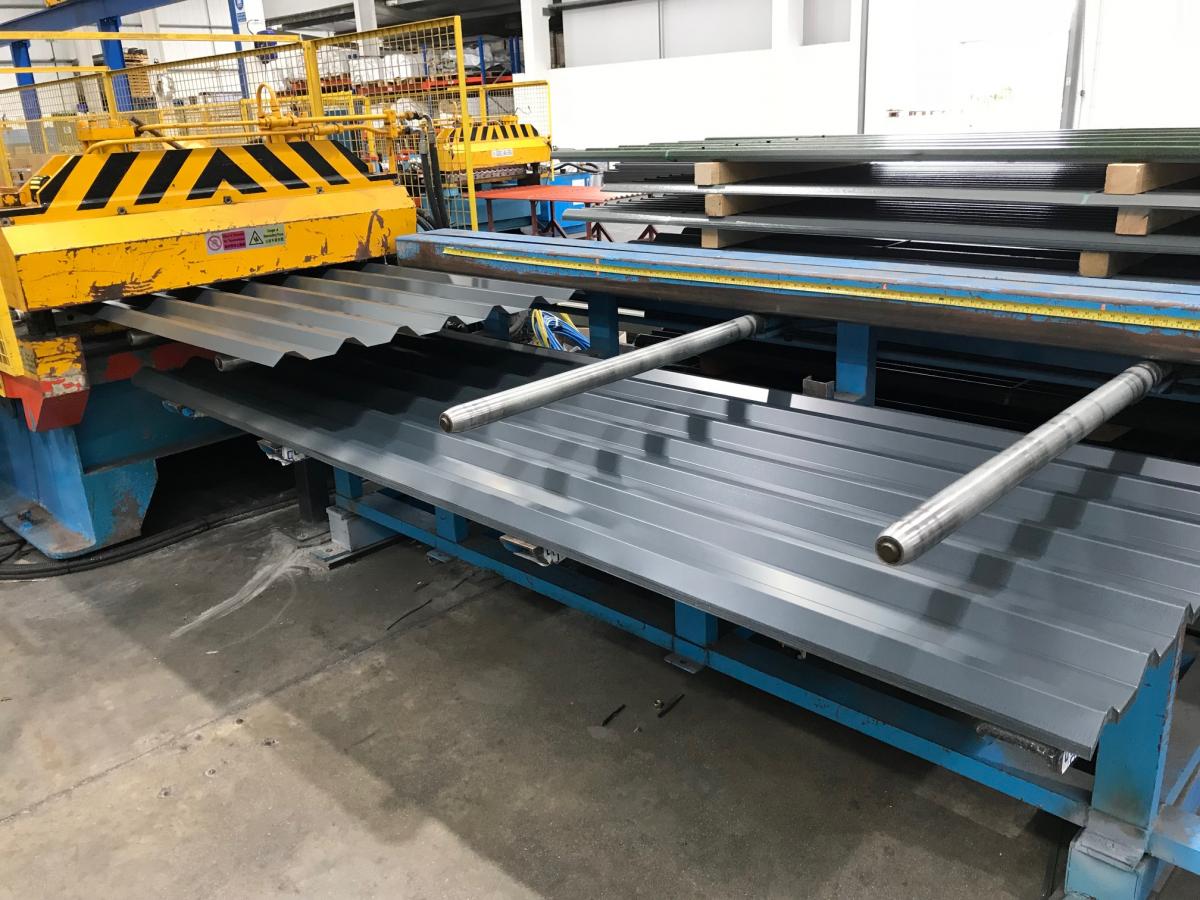 The steel sheet is then fed through the guillotine to the required length and cut to size. Each sheet is then stacked on top of one another in a neat pile to create the finished order. We then add a cover sheet to the top of the order to prevent any damage or scuffs to the finish.
So there you have it! The before and after of a profiled metal sheet broken down into simple stages.
For more information on our roofing sheets please visit our website or contact the sales team on 01837 659901.