We offer an extensive range of Roofing Sheets with different finishes thickness, the main question being "whats the difference between PVC and Polyester?
When deciding what to have on your garage roof, shed, outbuildings or garden rooms it can be quite daunting with the wide range of roofing sheets available.
So when looking for sheets where do you start? The first port of call is to decide what look you want to go for, do you want something that looks like Pan Tile? Do you want the more industrial look of 32/1000 box profile? The traditional look of the 34/1000? With so many choices its best to take a moment and look through the Gallery.
Once you have decided which sheet type you will go for, the next decision is Polyester or PVC finish (Unless purchasing Tile Effect sheeting which is a Pre Laq Mica coated only).
The PVC Plastisol Sheets typically give a lifespan of 15-25 years before they require the first maintenance but they can be expected to last well in excess of 40 years.
The life expectancy and maintenance timeframe can vary or shorten in exposed or coastal areas.
The PVC Sheets have a high resistance to scratching and damage due to the leather grain plastic based coating used on them.
Generally, if you are looking for a long-lasting premium solution then a PVC Plastisol sheet is the perfect solution for you, however if you are on a tight budget the Polyester Paint sheeting would be a more cost efficient solution. However the life expectancy is lower so you will need to weigh up which is more cost effective in the long run.
PVC Plastisol is available in a wider choice of colours than Polyester Paint Coated Sheets, with up to 11 colours in the range.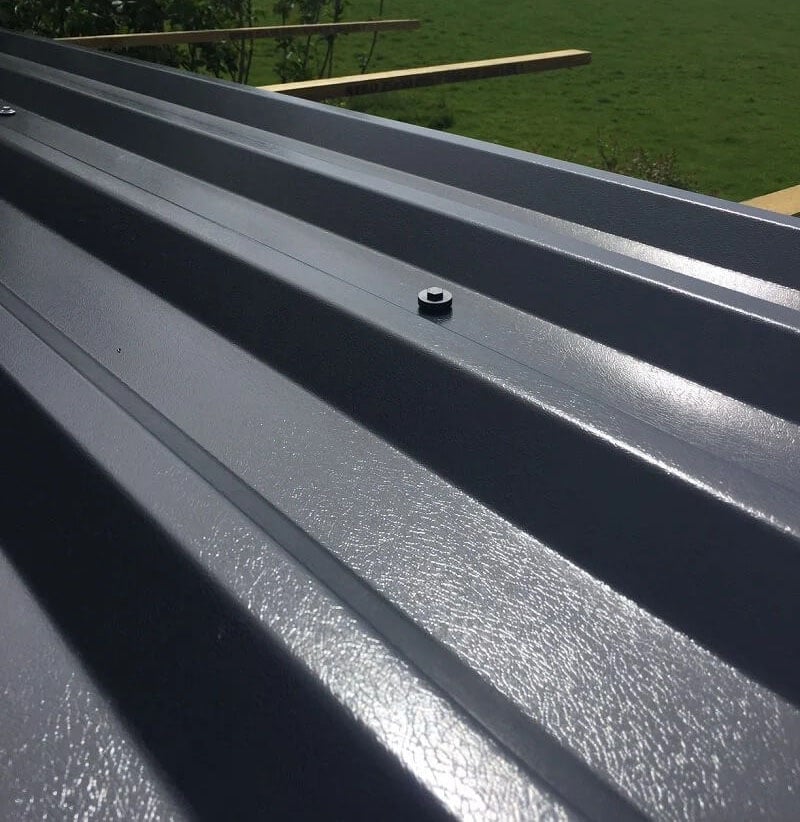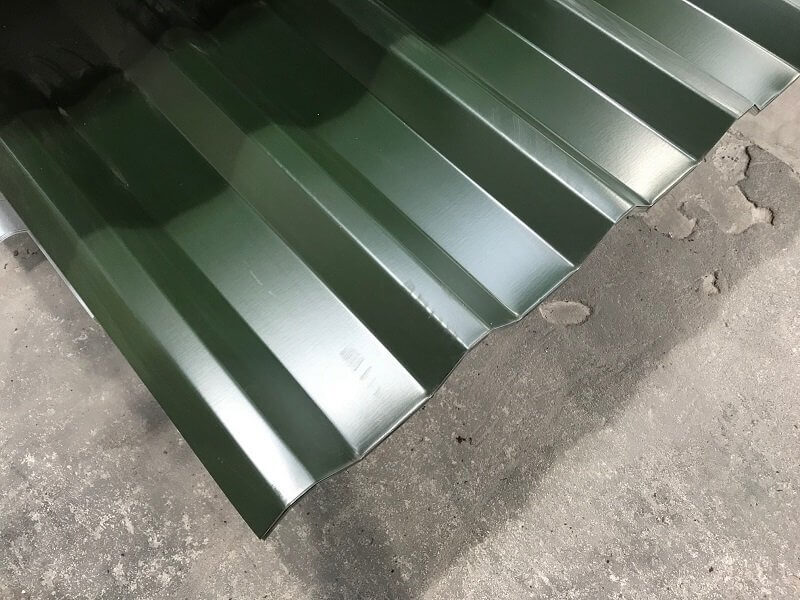 The Polyester paint finish typically lasts 8-12 years before the first maintenance is required.
The life expectancy of a Polyester paint Coated sheet is in excess of 20 years in normal environments however this is a less durable finish.
The Polyester Paint Coated Sheets have a low resistance to scratching and damage. We use a cover sheet when delivering these sheets to prevent as much scratching as possible.
Polyester Paint Sheeting comes in a range of five colours, helping the roof to blend in with existing buildings or the surroundings.
Prelaq Mica coating is available in either Graphite Grey, Copper Brown or Black colour.
Prelaq Mica product is manufactured according to the BT patent (Bio-based Technology) and therefore holds a high environmental position. In BT coating where a substantial portion of the traditional fossil oil is replaced by Swedish rapeseed oil, which is unique on the market. SSAB holds a worldwide patent for this coating technology.
The thickness of the prelaq mica coating is optimized for wear resistance, weathering resistance and low resource consumption.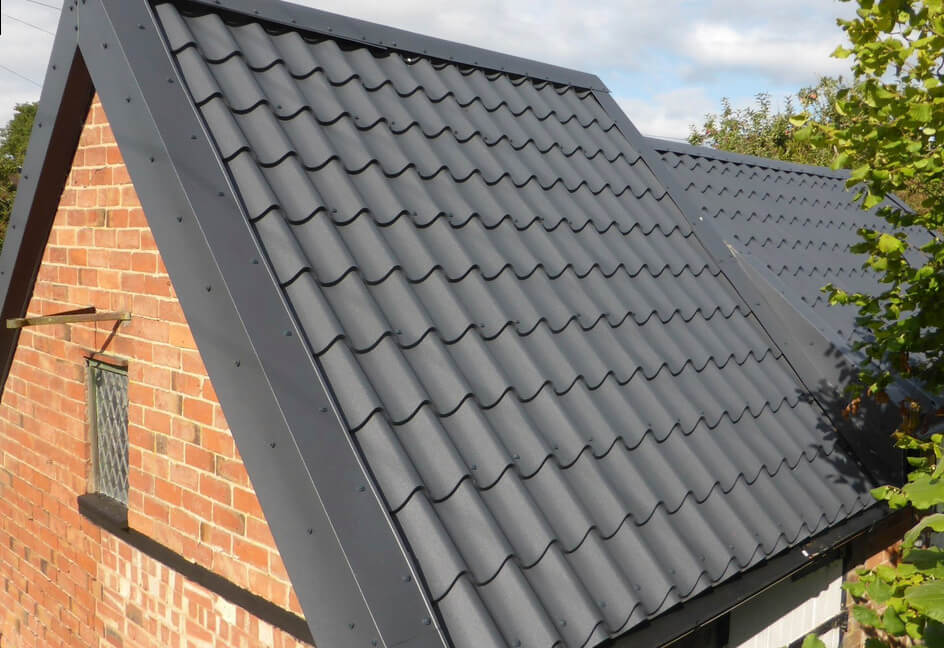 Prelaq Mica possesses excellent colour retension and also provides good protection against corrosion.
The traditional appearance of this pantile effect roofing sheet makes it perfect for sheds, garages extensions and more. Prelaq Mica coating is available in three colour options, which include Graphite Grey, Copper Brown and Black.

Still not sure?
We offer Colour Swatch Samples of the PVC, Polyester and Prelaq Mica Sheeting on our website. This is best way to see the coating on the sheets and get an accurate colour representation.