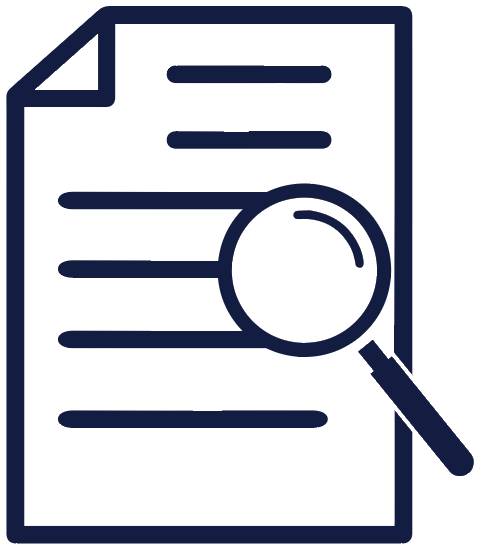 A summer house is a garden building often used as somewhere to relax, contemplate, read a book, or a place to go for some simple peace and quiet. It's a building that is usually found at the bottom of a garden away from the main house, making it a stand-out feature for any property or garden.
When it comes to roofing options, some of the most popular roof styles include artificial roof tiles, slate effect sheeting, and cedar roofs offering a premium finish with real wood. Here we look at some of the different materials and their benefits, all of which you could consider at the planning stages of your project.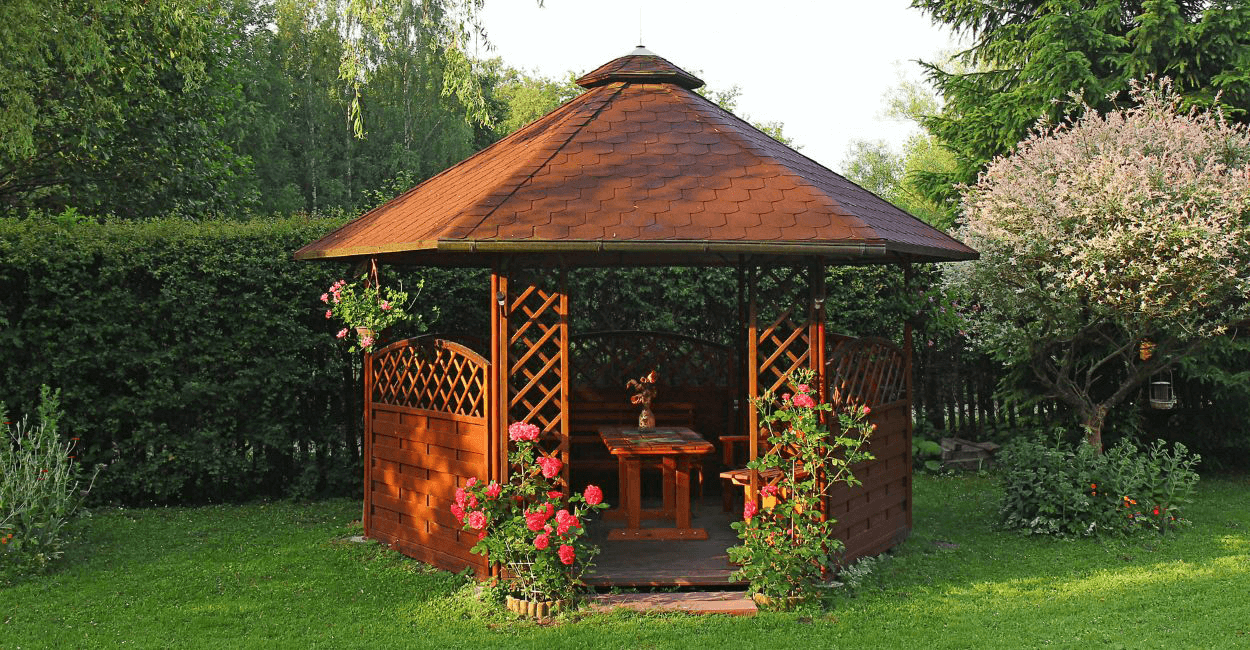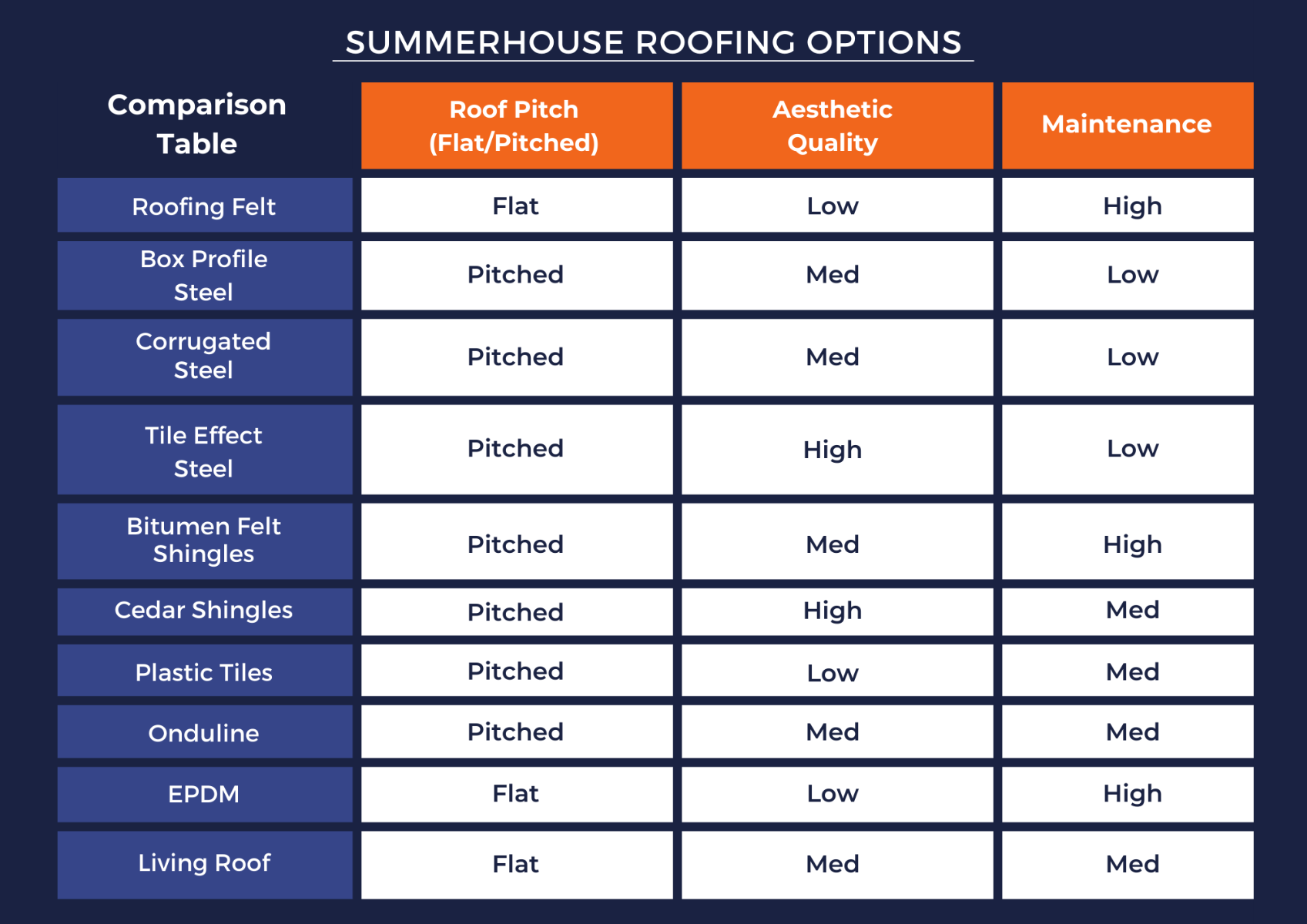 Use the above table to compare the benefits and properties of each roofing type.
For a low-pitched roof - Living roofs provide a low-pitched, medium level of maintenance, with environmental benefits.
For a low-maintenance roof - Consider steel roofing sheets such as corrugated and tile effect sheets.
For a high aesthetical quality - Pick either tile effect sheeting or cedar wood shingles for some of the best looking roof materials.
Roof pitch is the angle at which a roof slopes. The extent of this angle can help to determine the types of materials you'll need for your summerhouse roof.
Flat roofing is deemed to have a roof pitch of 0 to 10 degrees. A sloped roof can have a pitch of up to 45 degrees or more, so it's important to consider the pitch of your summerhouse roof during the research phase.
Lower-pitched roofs can reduce the roof's ability to effectively drain rainwater. When considering steel roofing options, box profile sheeting is designed for lower-pitched roofs and allows for a minimum 4-degree pitch.
Shingles or tiles will require a higher roof pitch, generally around 14 degrees or more, to allow for rainwater or debris to effectively run off. This can also reduce the roof load weight that could build up over time.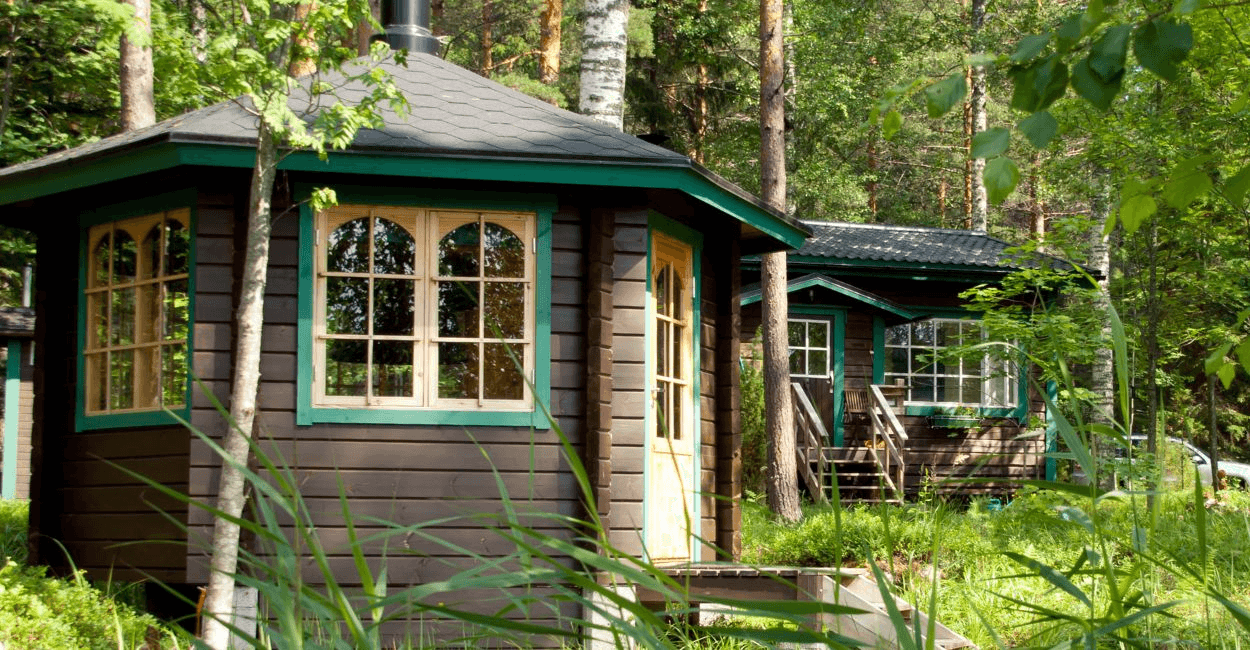 Aesthetic Quality
A summerhouse roof not only needs to be practical, but it also needs to blend into its surroundings and stand out from a garden shed roof or garden office.
Different types of roofs will change the appearance of your summerhouse building, from apex roof designs that feature a ridge at the highest point, to a pent roof that slopes in one direction only with a single slope.
For a more individual roof design for your garden building, consider a summerhouse with multiple walls, producing a multi-sided roof appearance. Also, consider the surrounding natural environment, or other buildings close by and select your roofing material accordingly to suit the space.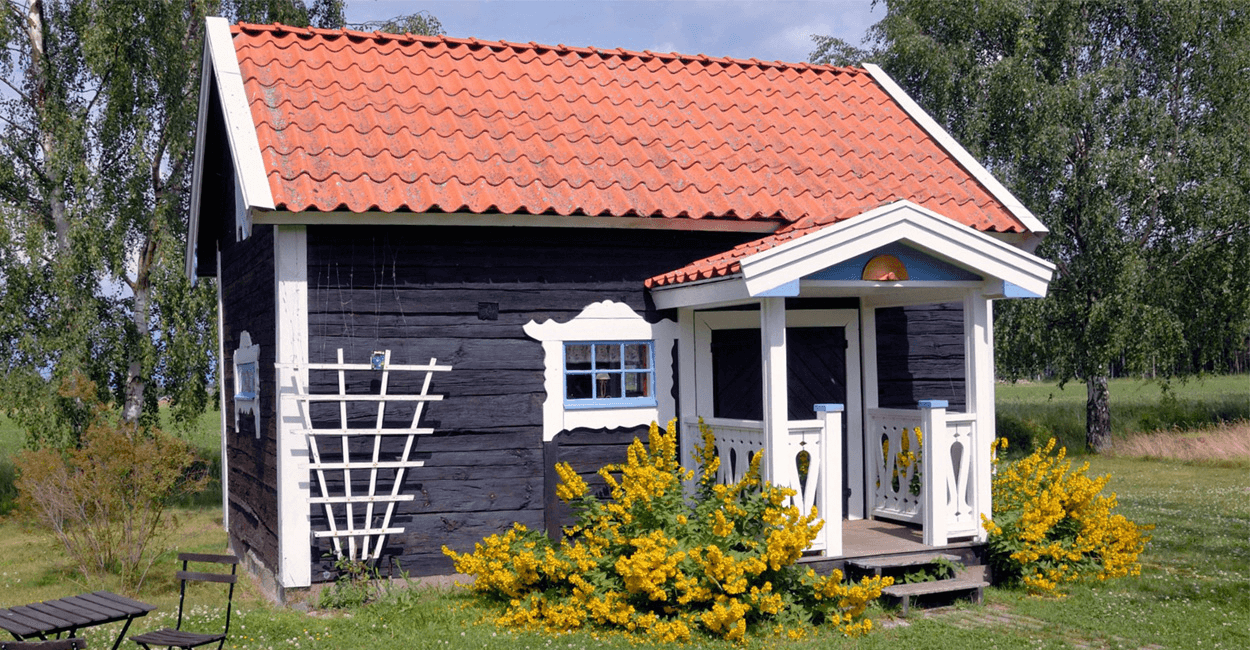 Maintenance
Summerhouse roofs, as with many other types of long-lasting roofs, will need maintenance during their lifetime. How much upkeep will be determined by the types of materials you choose, for example, felt or cedar shingles require higher maintenance than steel sheets, which require minimal upkeep after installation.
A roof covered with real slate has a long life of 50 years or more, however, highly robust slate tiles are heavy, costly, and difficult to install, so may not be the best option for your garden building.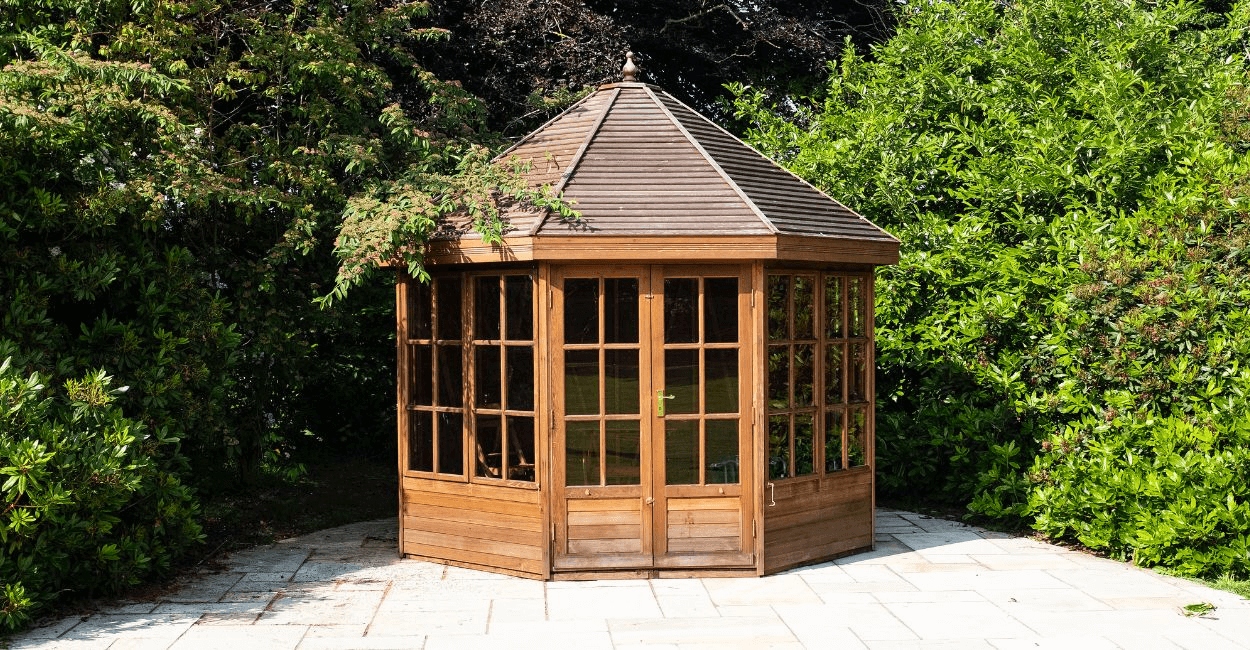 Summer House Roofing Materials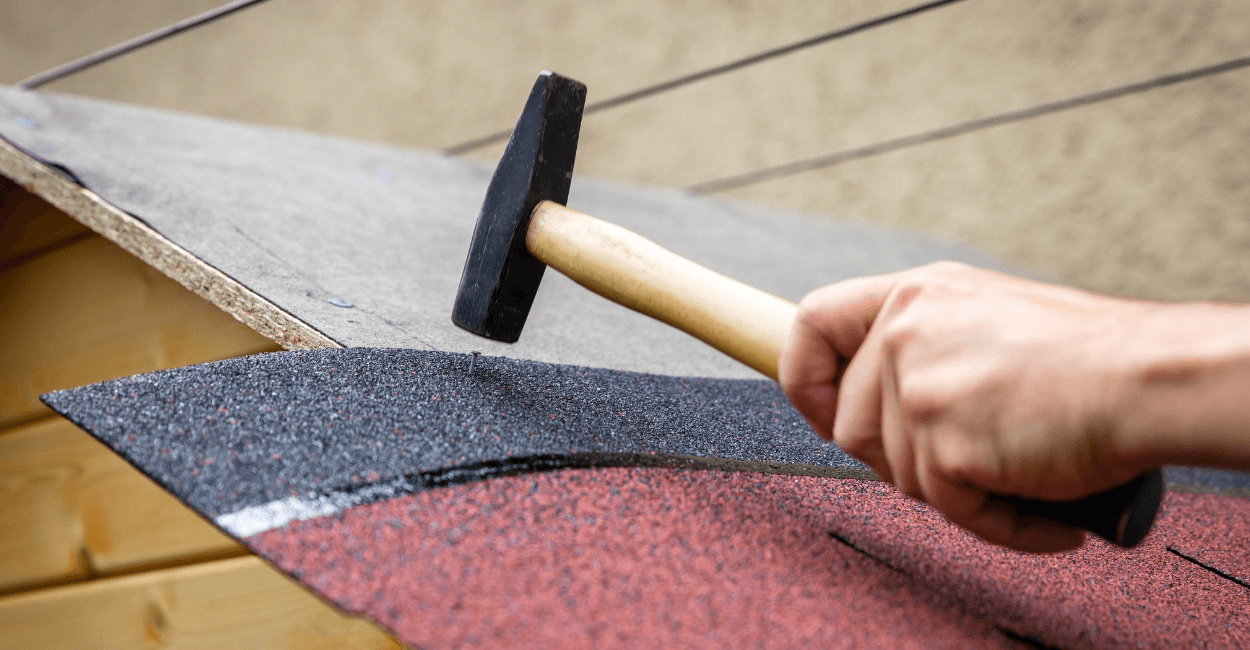 Roofing Felt
Roofing felt is a popular material for summerhouse roofs due to its low-cost benefits. Roofing felt is also ideal for flat roofs, or low-pitched roofs, due to having a flat, continuous surface.
Commonly seen on garden buildings such as a shed roof, this can take the form of bitumen shingles roof tiles as well, which can be easier to install and provide minimal maintenance.
Roofing felt is a low-cost option when it comes to planning your summer house roof ideas. The disadvantage of felt is the overall appearance, as it's not a very aesthetically pleasing roofing material for a summerhouse roof.
Box Profile Sheeting
Box profile roofing sheets are manufactured from hard-wearing galvanised steel that is available coated or uncoated. Choosing coated sheeting gives you the choice of many colours and finishes, such as PVC Plastisol and Polyester Paint.
For summerhouse roofs, opting for a more industrial look will create a contemporary design that is long-lasting and easy to clean, with very little upkeep required. A garden office, on the other hand, is often covered with steel sheeting to make it more durable and resistant to the effects of the sun.
Corrugated Roof Sheets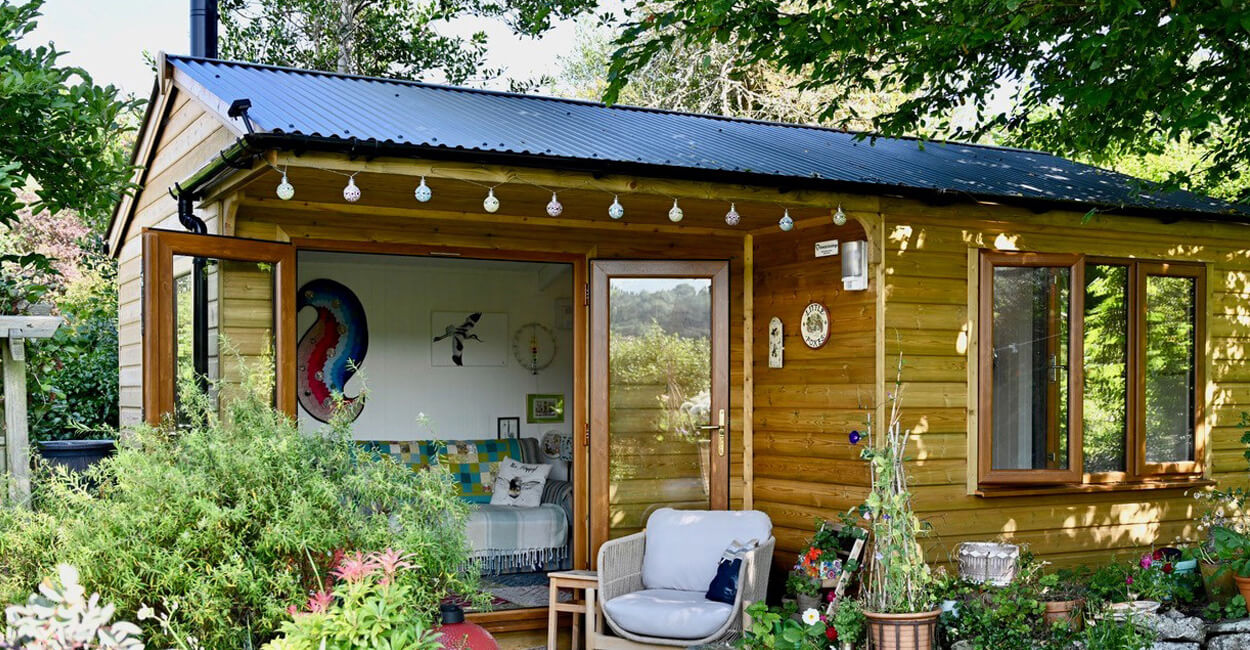 Corrugated roof sheeting is a popular choice, producing a modern summer house look. The wavey design of a corrugated roof gives a one-metre coverage across the width of the building and is installed using BAZ Tek Screws to create a completely waterproof roof covering.
Unlike shed roofs, summerhouse roofs need to provide greater aesthetic appeal. A contrast between steel and wooden cladding can be a refreshing change from an all-timber building.
Easy to install than other types of roof materials, such as EPDM rubber or slate effect tiles, corrugated sheets can be installed down to a 10-degree pitch.
Tile Effect Sheets
Tile form roofing is a popular choice for summerhouse roofs because of how they look. Replicating the look of traditional clay tiles, tile form sheets can be installed quickly in 1m wide sheets and manufactured to specific lengths. The GreenCoat® colour-coated steel uses Swedish rapeseed oil to replace traditional fossil fuels in the production of this material which makes it friendlier to the environment.
Bitumen felt shingles offer an easier-to-install alternative to felt sheets and can be laid in sections across a roof.
This makes replacing felt easier when sections become damaged and can also be purchased in a variety of designs, as opposed to a completely flat roof appearance.
Easy to install using clout nails, bitumen shingles can be a good choice for flat roofing designs. In general, roof tiles of this type can last up to 10 years, if monitored regularly.
What you save on cost, you sacrifice on appearance, which is a down side to felt shingles for a summerhouse in a garden. Not the most attractive option, either, so you may want to opt for a more stylish roof design to avoid looking like an ordinary garden shed.
Cedar shingles provide an attractive covering for summerhouse roofs. They offer the best roofing material for real creating a wooden texture, with a rugged appeal.
A cedar shingle roof covering is time-consuming to build, however, and installation requires an experienced professional. For a small garden building, this could be worth the time and cost for a high-quality finish.
Cedar is known for its high insulation properties that can increase a home's efficiency. Cedar is a green roof option, as an environmentally-friendly alternative that is long-lasting and durable. As a natural option, cedar shingles roof tiles can complement plants and greenery surrounding them.
Plastic Tiles
Plastic tiles are the budget-friendly solution to roofing your summerhouse, with style options available to suit a variety of garden buildings. This type of roofing material is lightweight and can be installed easily by simply connecting links from one tile to the next.
Secured to purlins using recommend screws, tiles can overlap to form a waterproof seal.
Some of the disadvantages of these tiles include not being friendly to the environment and an unexpected lifespan due to the lack of testing.
Plastic tiles are a good short-term solution for summerhouse roofs, however can lack an attractive appearance.
Onduline
Onduline is a corrugated sheeting that is manufactured from hard-wearing materials combining bitumen and organic fibres. Onduline combines aesthetics with durability and is commonly used on summerhouse roofs, a garden shed and other buildings.
Onduline is provided in sheets, which can be installed onto purlins using fixings. Sheets overlap to create a water-tight seal and once secured won't move unless unfastened. As a durable and solid sheet, and available in a variety of colours, Onduline can blend in with your surroundings and match your outdoor space.
Even though Onduline is a durable option, due to its thickness, the material can become weakened in harsh weather conditions, so it's important to keep an eye on summer house roof over the years.
EPDM
EPDM rubber is a good option for a flat roof covering for a summerhouse that needs to be waterproof and UV stable. Made from hard-wearing rubber, this can be more cost-effective over a greater area when compared to tiles and provide a waterproof membrane with protection from UV rays.
As a plain roof covering, EPDM does not look the most pleasing to the eye out of the options in this blog, but this weather resistant material can work on a summerhouse where the roof is flat.
EPDM, unlike steel, can become pierced or deteriorated when coming into contact with sharp objects, which can lead to leaks occurring. It's important to consider the location in the planning stage of your project to account for any overhanging trees or branches that could drop down.
Living Roof
A green roof, or 'living roof', is an alternative roofing material that can make your summerhouse blend into its surroundings. Green roofs provide a home for animals and can improve air quality around the summer house.
As an energy-efficient option, green roofs provide high levels of insulation and are eco-friendly, and can be formed from flowered beds or turf.
This type of green roof requires medium to high maintenance and needs a sturdy base over the roofing structure to support the weight, as the natural roof covering builds over time.
You might find that the best roofing option for your summer house is going to be easy-to-install roofing sheets. But if you're looking for a low-budget alternative then roofing felt shingles could be your best choice.
If aesthetics is a priority then consider opting for cedar shingles consisting of individual wooden segments that overlap to form an attractive, natural timber roof.
For improving heat regulation and improving air quality around the summerhouse, choose a green roof with plants and grass.
For long life and practicality opt for a steel roof, which can work well for low-pitched roofs or buildings.
For further information on steel roofing sheets, call our Sales team on 01387 659901.