Introducing 'Holly Water', a remote cabin designed and crafted by Out of the Valley and nestled within rural Devon farmland. Out of the Valley specialise in creating cabins, saunas, and shelters that "connect people with the rhythms of nature" by uniting a deep respect for traditional craftsmanship with modern construction.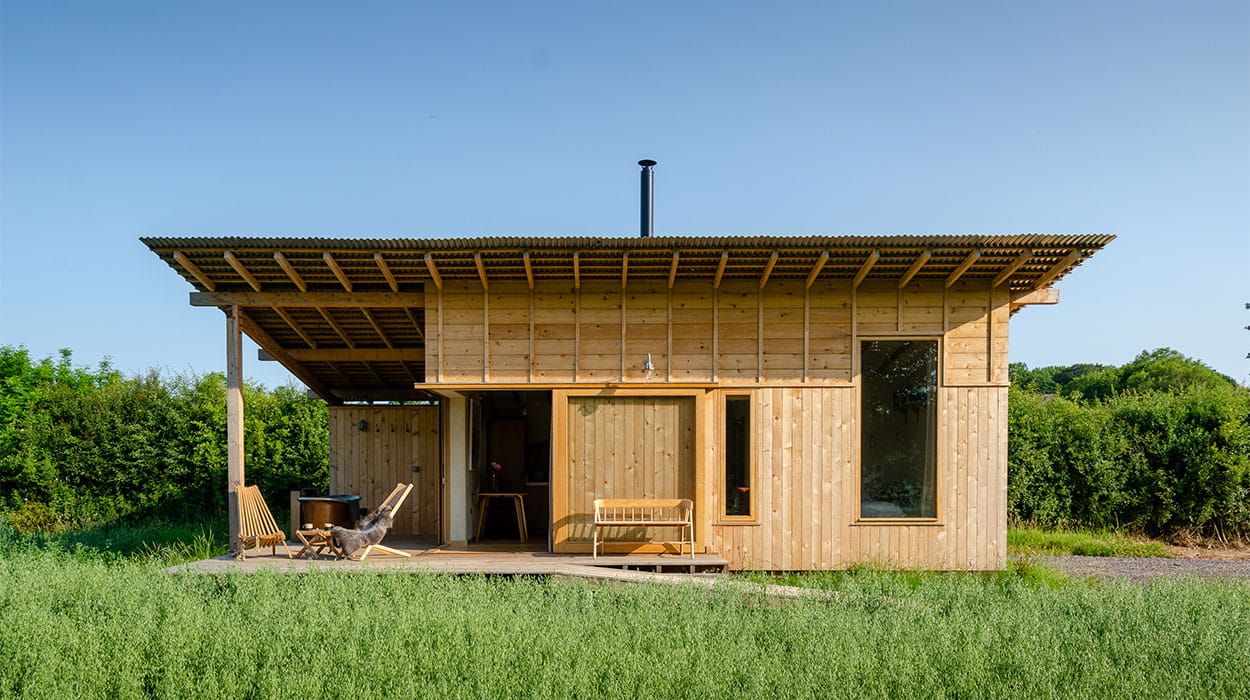 Holly Water is an example of one of their many bespoke cabin projects and has been constructed with Cladco Corrugated Sheets, which provide a strong and durable mono-pitched roof. The generous eaves lend shelter from the elements and provide privacy for residents to enjoy a soak in the outside copper bath and take in the scenery.
Complete with a crafted oak kitchen and bespoke furniture made from local timber, Out of the Valley aim to use regionally sourced materials wherever possible in their designs. Cladco Roof Sheets are all custom-made to order in our Okehampton-based warehouse, meaning they have not had to travel far to Holly Water, which is set only a few miles away in Crediton, Devon.
For many years, Corrugated Sheets have traditionally been a popular Roofing option for agricultural-style buildings such as stables and barns – and more recently have seen a rise in popularity on domestic and commercial designs thanks to growing industrial-style architectural trends.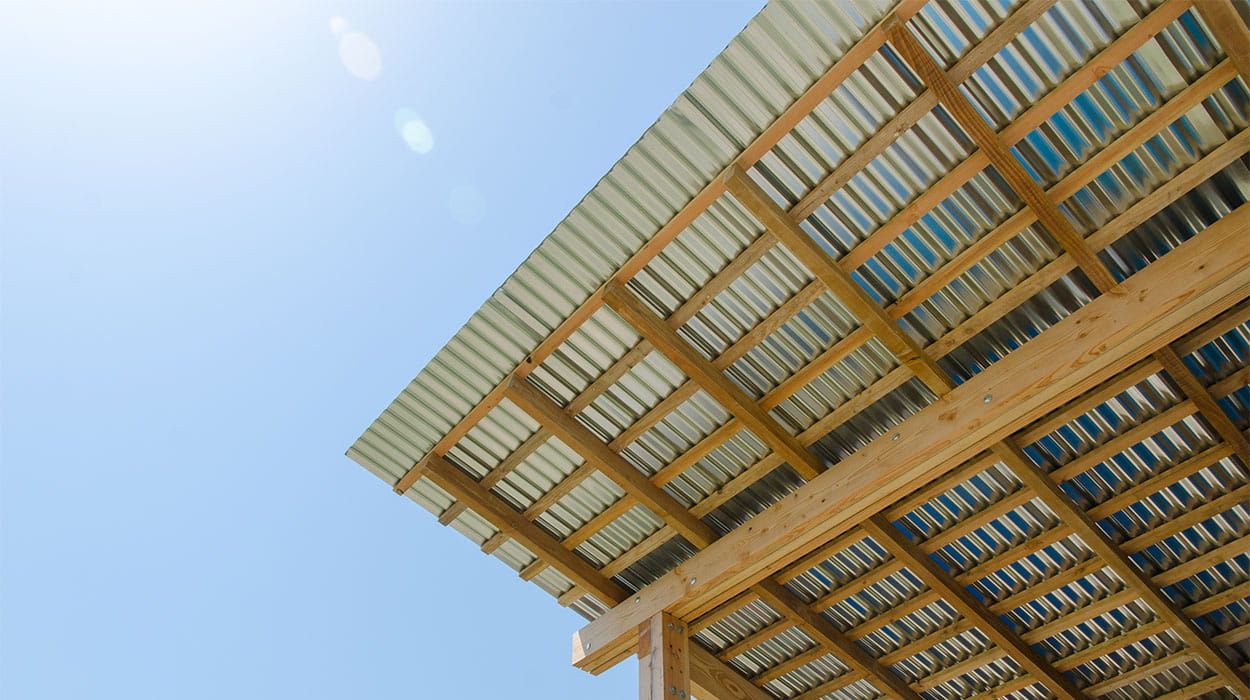 The 13 round corrugations featured across the length of each Sheet creates a profile that provides effective rainwater run-off, preventing water from pooling on top of the sheets in wet climates, and helping to minimise maintenance - keeping the cabins cost-effective.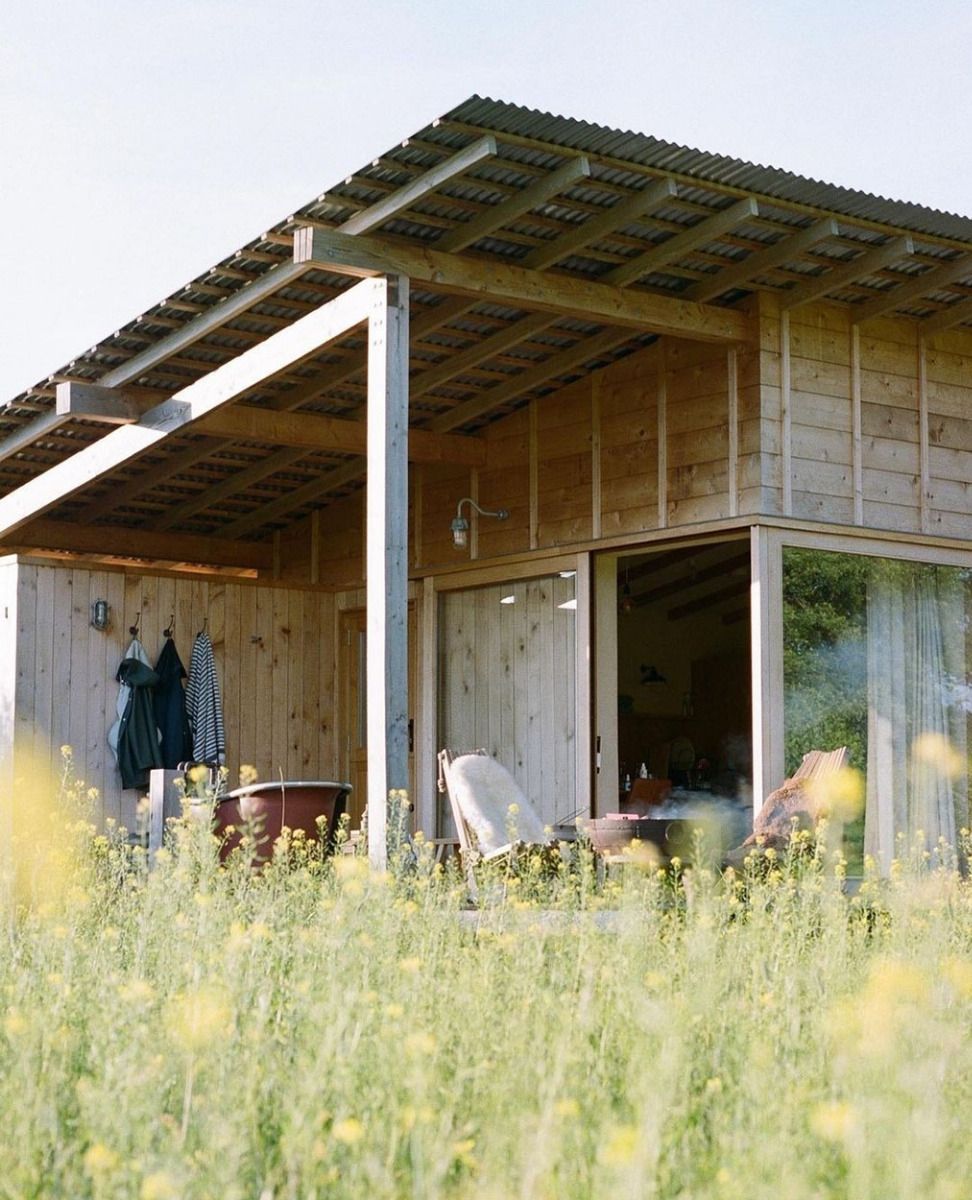 Cladco Corrugated Sheets can be installed to a minimum pitch of 10 degrees, with their lightweight profile making for an easy-to-fit material to build Holly Water Cabin. Corrugated Sheets produce a traditional, rustic finish and also make a popular choice of material for  Side Cladding on walls. 
Our 13/3 Corrugated Profile Sheets are available in a range of coatings and colours to suit any project, and as well as Corrugated – Cladco supplies a range of Roof Sheets in other profiles such as 34/1000 Box Profile, 32/1000 Box Profile and 41/1000 Tile Form
Since the completion of the cabin, Holly Water is now used as a self-catering holiday lodge for most of the year, with the cosy sleeping nook, open-plan interior and views of the Holly Water stream proving to be a reoccurring success with its guests, 
If you are looking for advice on a project, visit us online at www.cladco.co.uk or give our friendly Sales Team a call on 01837 659901.
Project Credits:
Design – Like Carnaby
Construction- Yance Hilton, Will Holland and Chris Gee
Images supplied by Out of the Valley.
Use the Cladco Online Calculator to work out the exact number of roof panels and fixings you'll need for your next project.