Nestled in the natural ambiance of South Devon, Life Space Cabins meticulously designs and builds turnkey and bespoke cabins to suit all aspects of life, whether it be to live, work or play in style.
Formed in 2016, Director and Founder, Jamie Wilson, had a vision to bring his passion for architecture and small space design to a wider audience, resulting in rapid growth and a team full of seasoned designers and cabin creators.
Using Cladco 13/3 Corrugated Roofing Sheets, this stunning, luxury glamping treehouse was designed with its surroundings in mind, situated in 95 acres of WW2 US airfield, creating dynamic spaces whilst preserving the unique ecology and wildlife the airfield holds was at the top of the owner's agenda.
Considering this, our high quality, low maintenance Roofing Sheets were the perfect option, available in a variety of different colours, 5 in a Polyester Paint finish and 11 in PVC Plastisol Coating, ranging from traditional Juniper Green to contemporary Anthracite.
Made from galvanised steel, our Corrugated Roofing Sheets can be purchased both coated and uncoated, with the PVC Plastisol Coating being a firm favourite in wooded areas.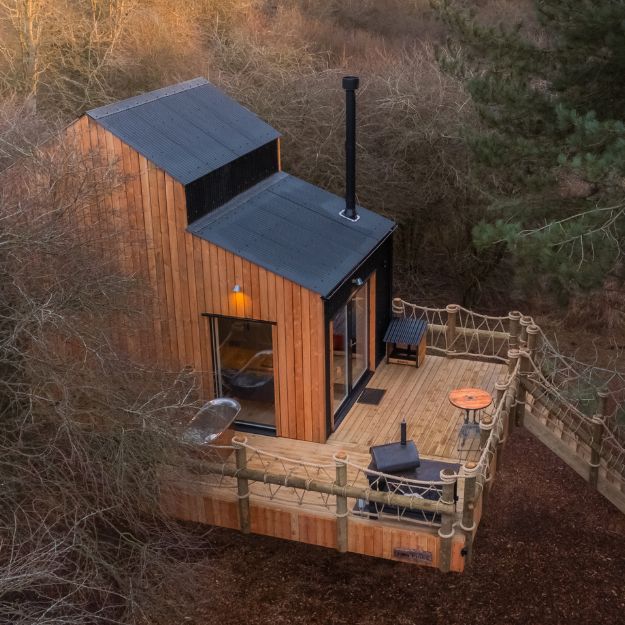 Due to its elevated resistance to scratches and other damages, Cladco Corrugated Roofinh Sheets have a life expectancy of up to 40 years in a normal climate. 
When a customer approached Life Space Cabins in need of a secluded recording studio, they got to work on the design and the outcome was this cosy cabin on stilts. Keeping in line with the secluded theme, Cladco 13/3 Corrugated Roofing Sheets in Juniper Green, seamlessly blended the cabin into the woodland area.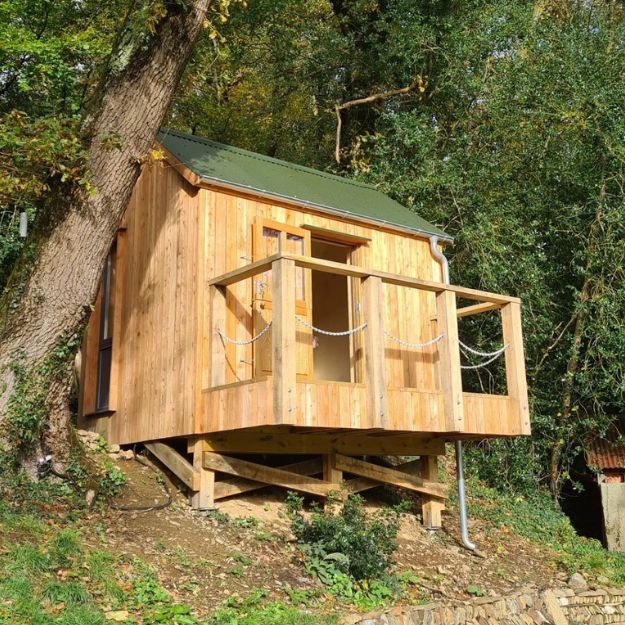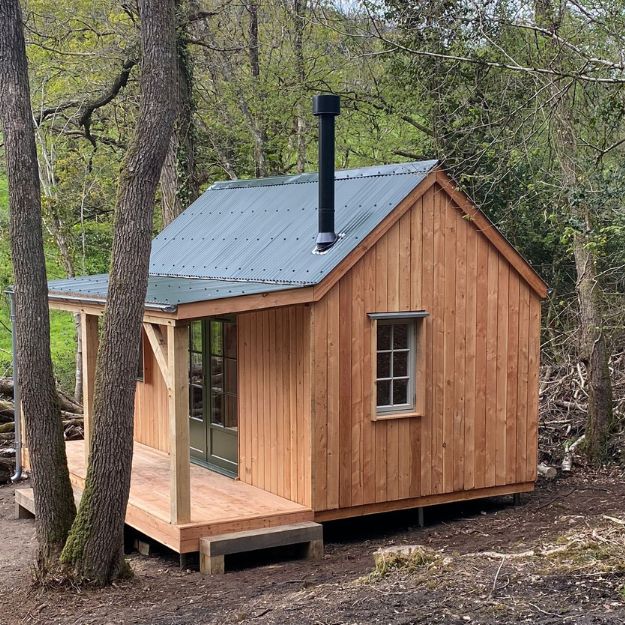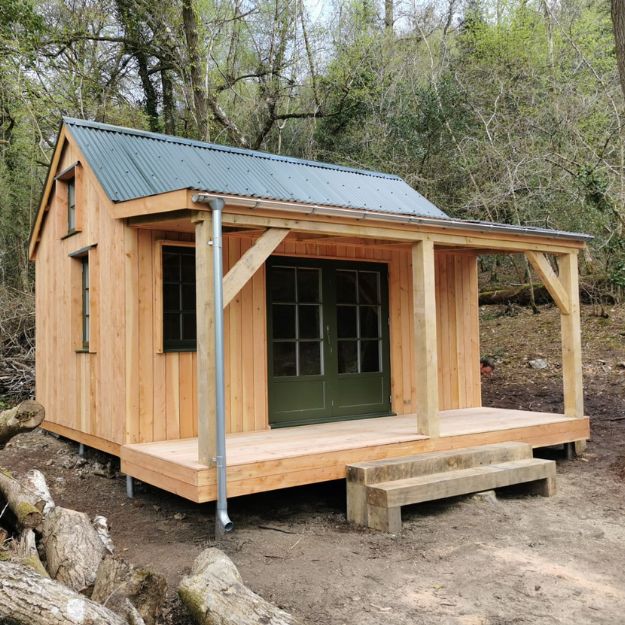 Providing a 990mm width coverage when installed with a one corrugation overlap, our Corrugated Roof Sheets are available in both 0.5mm and 0.7mm thicknesses and when opting for Juniper Green, you can choose from a PVC or Polyester Paint coating.
If used for cladding, we recommend using the 0.5mm thickness, as this makes for a lighter profile that does not need to take any load-bearing weight. If used for roofing, we recommend using the 0.7mm thickness for added strength and durability.
This rustic, luxurious barn design, located in an area of natural outstanding beauty was created as a unique holiday let that would blend with the rolling hills of the client's expansive farmland.
The brief? A peaceful, private sanctuary that would both keep in line with the rural landscape but include elements of architectural design to elevate it to something more than a typical holiday let.
Opting for Cladco 13/3 Corrugated Roofing Sheets in 0.7mm and our Corrugated Cladding Sheets in 0.5mm, both in Anthracite, paired with the natural wood, created a stunning contrast between traditional and modern architecture.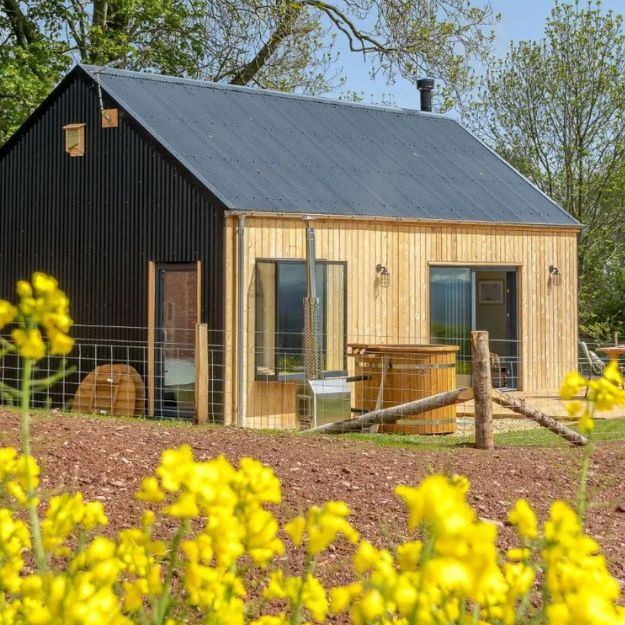 Cladco manufactures four Roofing Sheets Profiles:
Feeling inspired by @lifespacecabins wonderful creations and thinking of building your own? Contact our Sales Team on 01837 659901 or visit us online at www.cladco.co.uk.