This enchanting woodland cabin known as the "Ursa Bear Cabin" has been designed and constructed by @withbearhandsuk,  a south-west based carpenter who specialises in handmade, one-off cabins and treehouses.
Set in the heart of Devon, the Cabin is filled with home comforts and hidden surprises, including a resident stuffed bear named Ursa, a handcrafted timber drinks bar and a waterfall tin bathtub built into the balcony floor.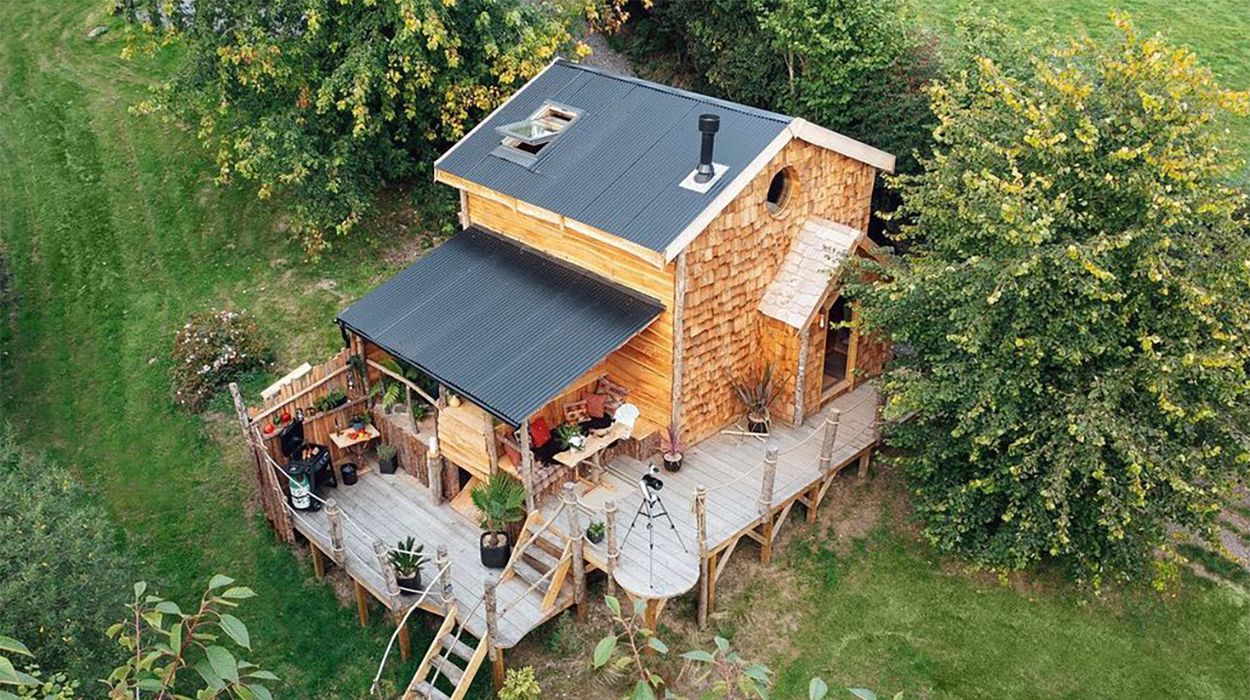 Cladco Corrugated Roof Sheets in Black PVC Plastisol has been used to crown the cabin, sheltering the front face of the rustic build which has been clad with individual wooden shingles for a truly bespoke and one-of-a-kind finish. The cabin itself sits atop a sturdy timber frame, uniting with the surrounding woodlands perfectly.
Cladco Corrugated Roof Sheets can be cut to specific lengths to suit any project and are a sure-fire way of keeping all these unique elements (including Ursa the bear) safe and protected, thanks to their many benefits including high-quality strength and choice of coatings.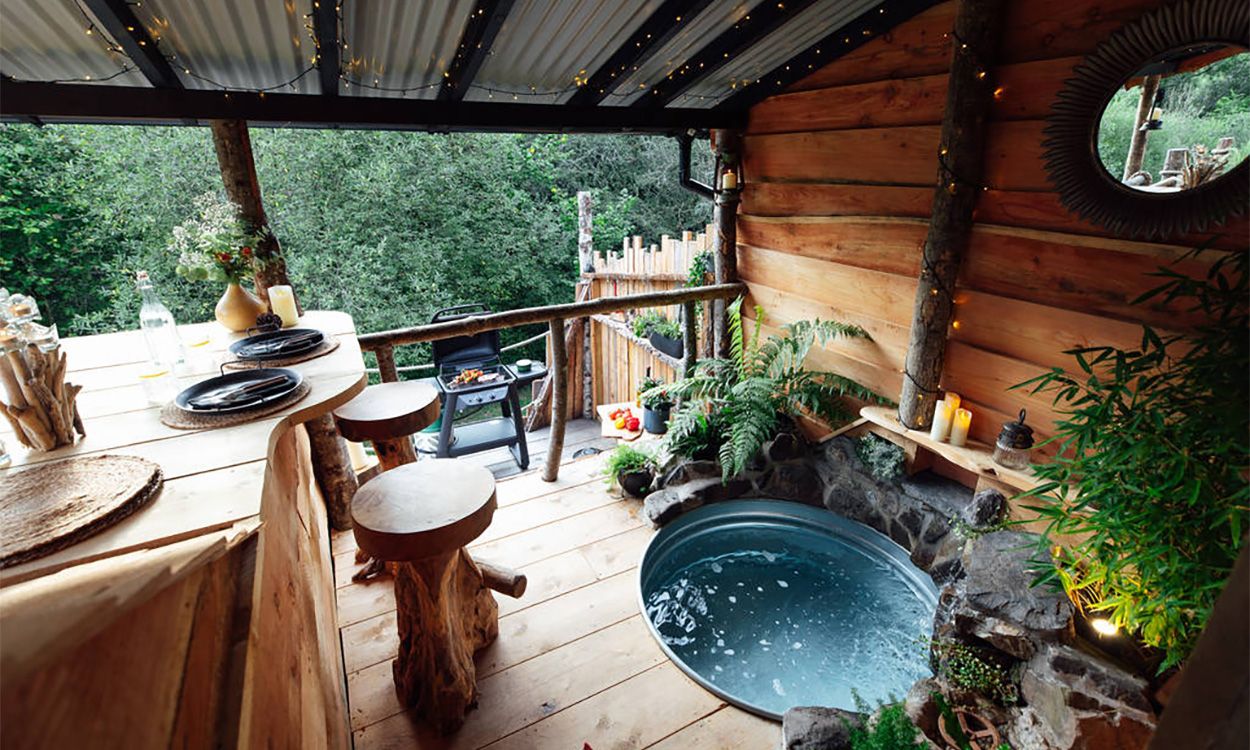 The Coating used on these Roof Sheets is PVC Plastisol in the colour Black. This coating is applied to our Steel Coils before the Sheets are roll-formed into their selected profiles, increasing the lifespan of our Sheets by up to 40 years with regular maintenance.
As well as the additional lifespan benefits, our 200-micron thick PVC Plastisol coating is available in eleven different colours to complement any style of building, from agricultural or industrial to commercial or domestic. These colours include Juniper Green, Merlin Grey, Chestnut, Anthracite and more.
The 13 rounded corrugations that feature on each Cladco Roof Sheet aid water run-off from the roof and help to prevent the build-up of natural debris such as moss and leaves – a particularly important factor when roofing a Bear Cabin that is surrounded by towering trees!
The lightweight profile of Cladco Corrugated Sheets makes for an easy-to-install, yet robust and cost-effective material to build this imaginative design with, and Oli from @withbearhandsuk has certainly done the project justice with his immaculate carpentry skills and eye for detail.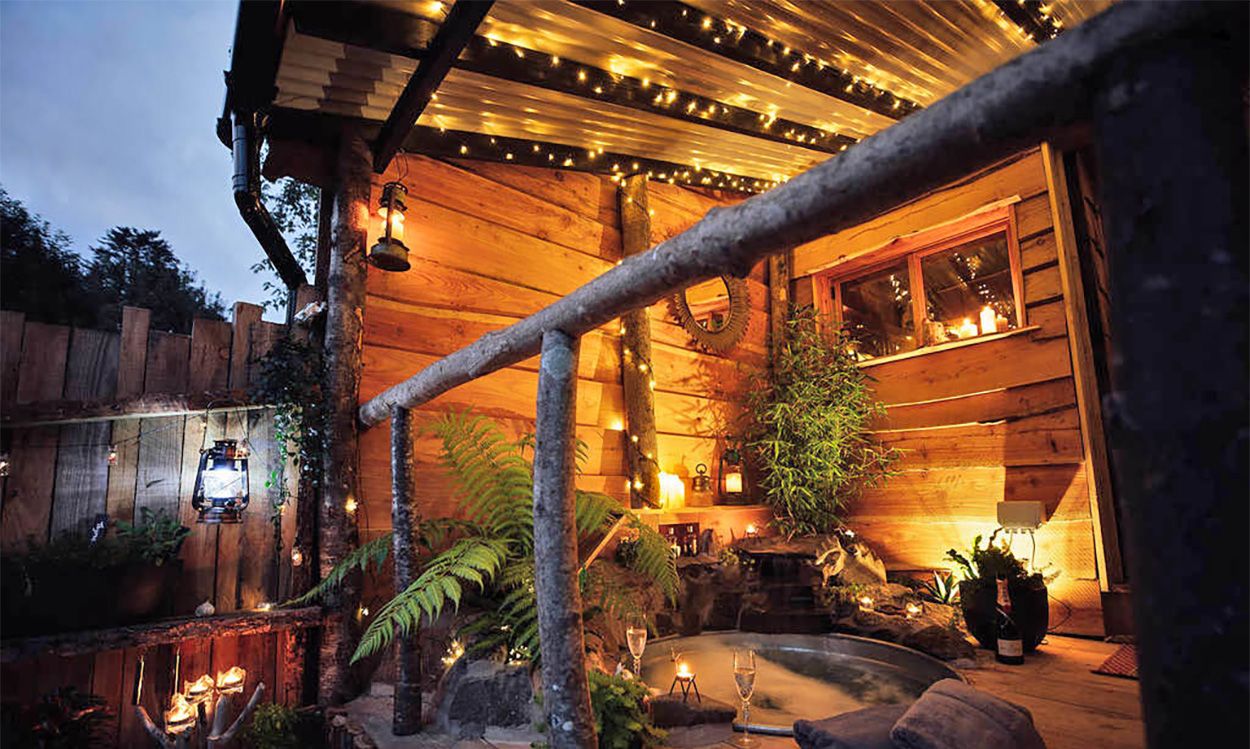 One of the many incredible features included within the Ursa Bear Cabin is the idyllic outdoor kitchen with stunning views of the bottom woodland – complete with a giant telescope to stargaze and lose yourself in nature.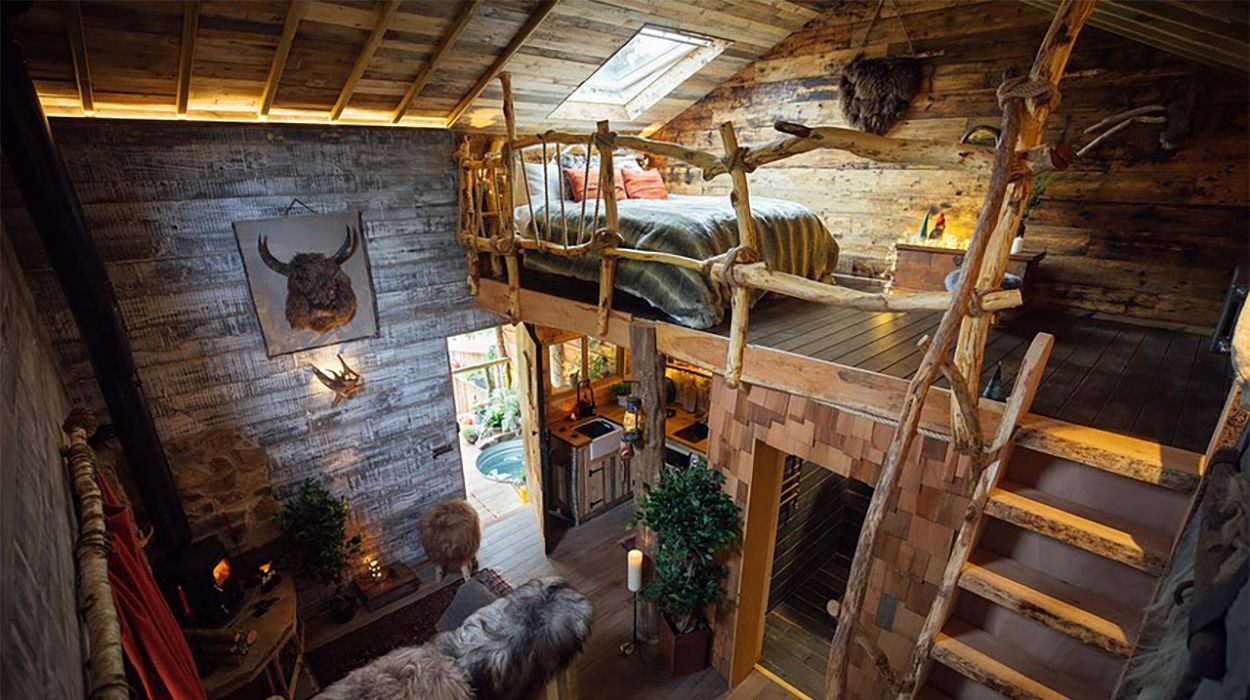 Visit us online at www.cladco.co.uk or give our friendly Sales Team a call on 01837 659901 if you have been inspired by this case study and are looking to create a project like this of your own.
Use the Cladco Online Calculator to work out the exact number of roof panels and fixings you'll need for your next project.