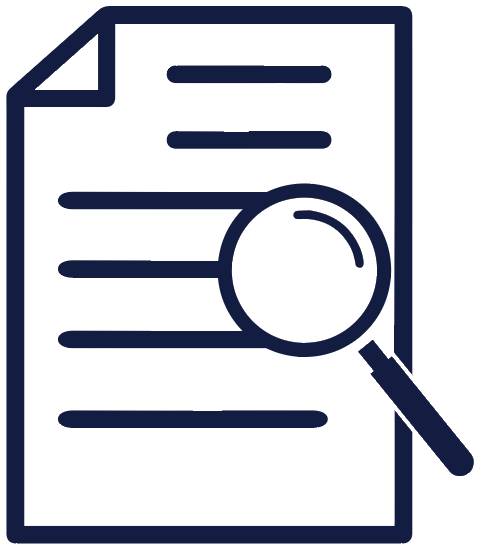 The roof of a building is usually the last thing on the list to be looked at, but is probably the most important and overlooked aspect of a stable or other agricultural building.
It's important to make sure that a stable roof is intact and in good condition to protect the animals on the inside from harsh weather conditions, strong sunlight, or high levels of rainfall. Here is our selection of the best types of Roofing Sheets available for your stable farm building.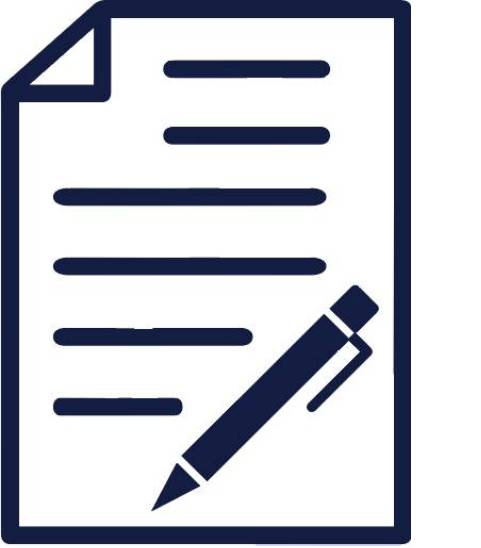 What Are The types of Sheets Available?
METAL SHEETS
If you're looking for a roof sheet material that is weather-resistant and durable for your stable, or agriculture building, then consider Metal Roofing Sheets. Available in a range of profiles and coatings, from Box Profile to Corrugated, PVC Plastisol and Prelaq Mica, metal sheets give you flexibility on price and colour to suit your budget. Metal sheets are also a long-lasting and affordable solution for re-roofing a stable or barn, for example, when compared to other types of roofing materials.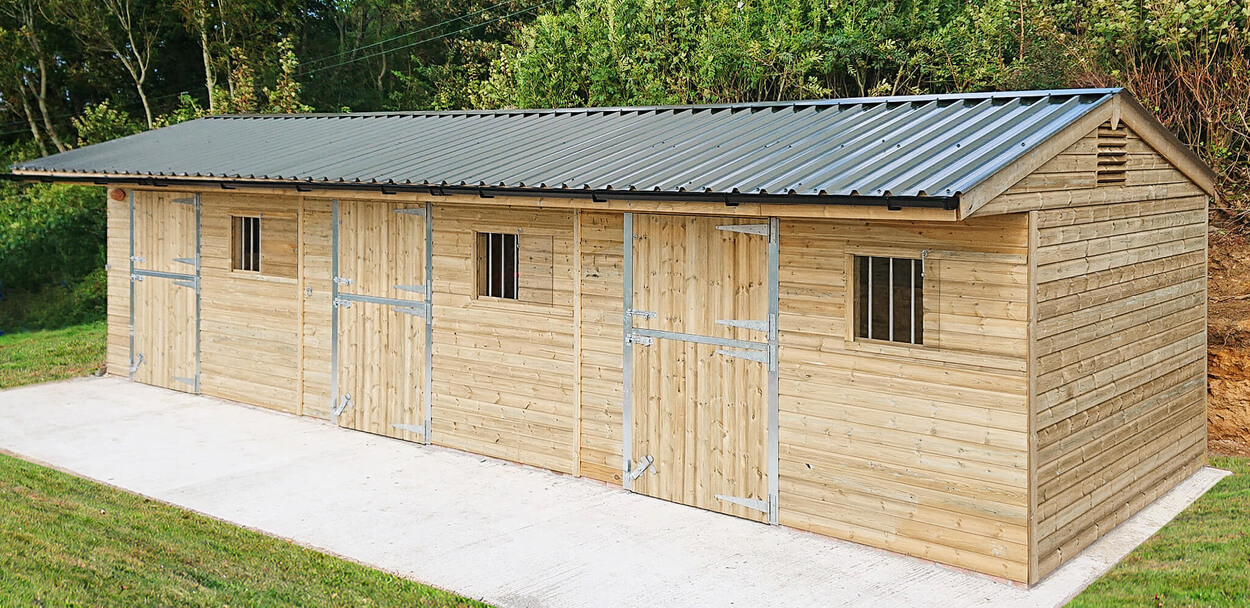 A popular choice for agricultural applications, Box Profile sheets gives the traditional look for barns and stables. Corrugated sheets are very popular, offering:
High levels of water run-off and stability over bitumen material
Low-maintenance, galvanised steel sheets
Long-lasting and weather-resistant
With 0.7mm metal sheets weighing approximately 5.9kg/m2, metal roof sheets are a strong and well-made material to work with.
In terms of coatings, Polyester Paint coated sheets are the most affordable sheets for those on a budget. These sheets are available in a range of five painted colours and come in either Box Profile or Corrugated sheeting profiles. Consider metal sheets coated with PVC Plastisol for a better quality finish. Available in a wide choice of colours, PVC Plastisol is a tough sheeting material that's manufactured with scratch resistance and hard-wearing properties.
Can I Add Roof Lights To My Stable?
A major consideration to make when choosing your roofing sheets is, does your stable or barn require natural light? If the answer is yes, then look at adding GRP Roof Lights alongside metal roofing sheets to match the profile.
Available in lengths of 6ft, 8ft and 10ft, GRP Translucent Big 6 Fibre Cement are a high-grade reinforced sheeting material that allows for diffused daylight to enter the inside of a stable or barn. The CE marked, 1.5mm thick fibreglass sheets weigh approximately 2.6kg/m2, making these a lightweight material for any roof application.
The glass re-enforced plastic (GRP) material benefits from:
An 80% transmission rate of daylight
A resin-enriched gel coating for UV radiation protection
Translucent Roof Lights are available in Box Profile and Corrugate Profiles to match the existing sheets and are essential for providing enough natural light to enter the stable or barn. These Roof Lights also provide UV protection at the same time, making for a practical and safe addition to metal roof sheets.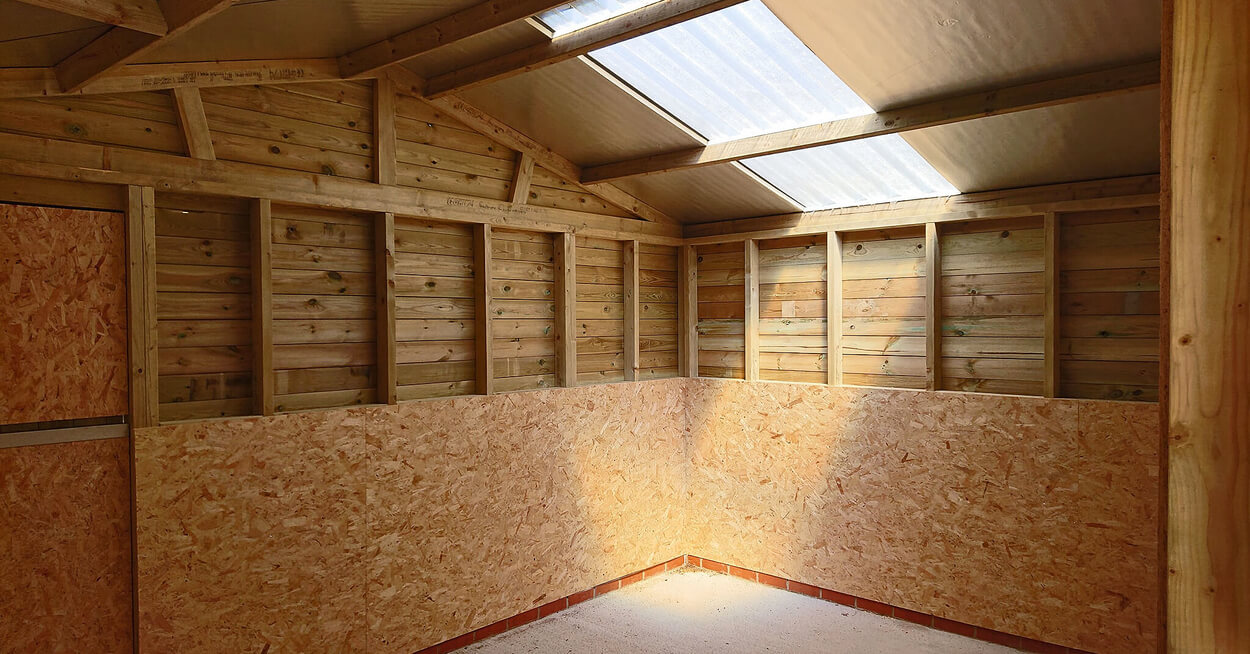 Tile Form Sheets Compared To Traditional Slate Tiles
Creating a more attractive pantile aesthetic, Tile Form Roofing Sheets are a great option for roofing materials for stables. Constructed from strong steel sheets coated with a highly durable Prelaq Mica coating, Tile Form sheets are extremely hard-wearing and offer high levels of weather resistance.
Tile Form sheets are priced generally higher per square metre than other metal sheeting, due to the manufacturing process and type of materials used.
Prelaq Mica is manufactured according to the Bio-based Technology patent, where a large portion of traditional fossil oil is replaced by Swedish rapeseed oil, giving this type of roof sheet a high environmental position. The Mica coating also provides excellent colour retention and corrosion resistance.
When compared to using individual slate tiles for the roof, Tile Form sheets reduce the cost of labour and installation. What's more, weighing in at 6.6kg/m2, Tile Form sheets offer increased lifespan and long-term protection from the elements.
Tile Form Sheets are easier to install than traditional slates
Excellent colour retention and corrosion resistance
When it comes to slates tiles there are a number of pros and cons to consider. Slate Tiles are heavyweight and costly when compared to metal roofing sheets or Tile Form. Slate tiles are, however, fire-resistant once installed. For a stable or barn roof, installing heavy, traditional slate tiles may not be the best option.
Should I Consider Bitumen Sheets?
Bitumen, or felt as it's more commonly known, is a low-cost roof sheeting material that is durable and weather resistant. The lifespan of bitumen roofing is a downside, however, as this could lead to multiple repairs throughout its lifespan, which varies from just a few years to 10 years.
Find out more about how metal sheets can be used to cover up a worn-out felt roof on our blog.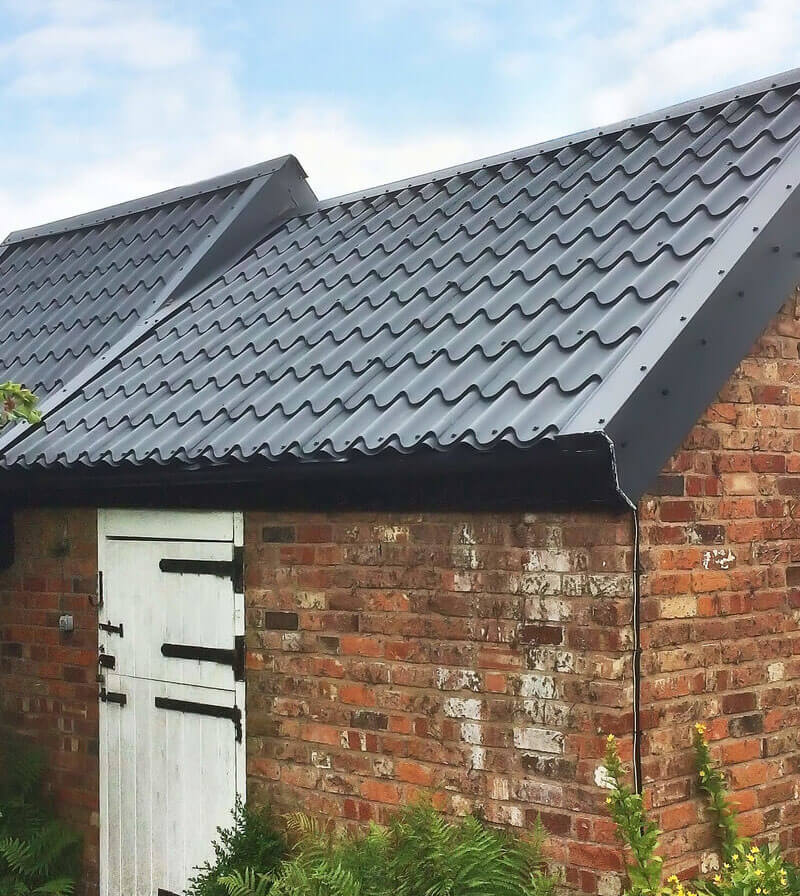 Conclusion
Different materials come with their own unique set of benefits, so it really is a case of choosing the one that is fit for purpose for your barn or agricultural building.
With that said, metal roofing sheets can provide the best overall performance and value for money, along with ease of installation and longevity.
Find out more about Roofing Sheets by reading our Roofing Sheet Guide for the differences between each type.
If you're stuck with which one to choose, speak to our knowledgeable sales team on 01837 659901 for more information about roofing sheets and materials.
Try our Roofing Sheet Calculator to work out the number of sheets and fixings required for your next roofing project.