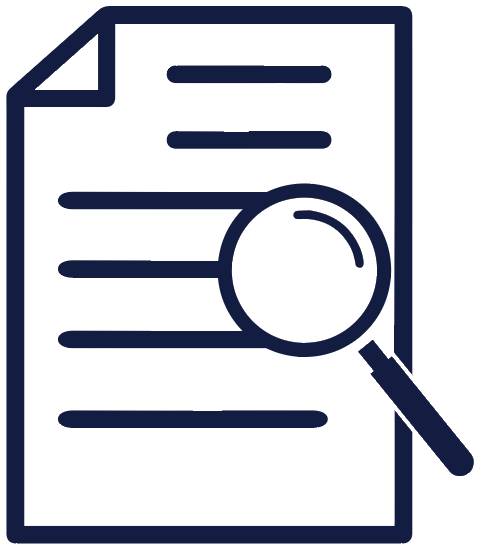 The short answer is yes. But, there are a number of important considerations to make before securing steel roofing sheets over the top of a felt roof.
Traditional felt is a popular choice for roof coverings because it's an affordable and easy material to work with. Made from reinforced polyester with a bitumen coating containing fine sand for protection, a traditional felt roof is the popular choice for garden sheds in the UK. Unfortunately for felt, the harsh British weather conditions can lead to its deterioration sooner than expected.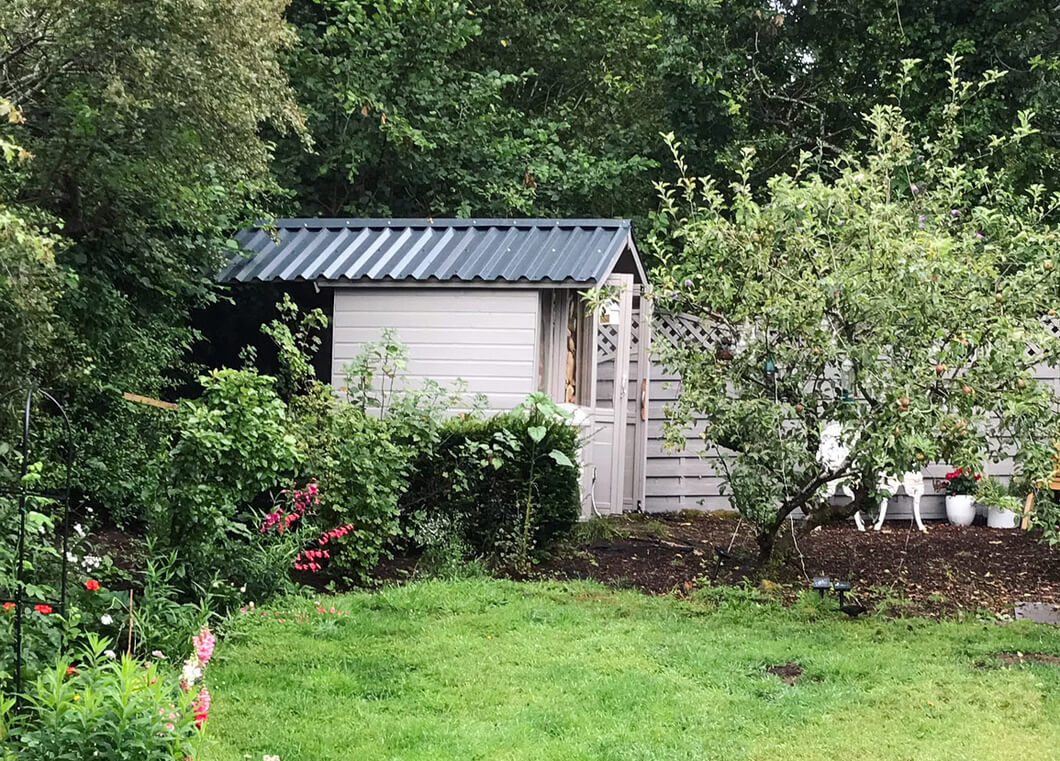 When it comes to covering over felt, new timber battens can be secured over the top of existing support battens and felt roof. This will depend on the quality of the existing battens and the extent of the deterioration to the existing roof structure. For best results, though, it is advisable to remove any existing felt roof and timber battens.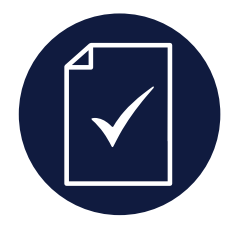 IS YOUR ROOF STRONG ENOUGH TO ADD ROOFING SHEETS?
Felt roofing by nature will wear out over time and possibly become saturated through over exposure to harsh weather conditions. Along with the felt surface, the supporting wood panels and battens underneath can also become worn, split or rotten.
Although metal sheets don't require wood panels underneath, it's important that the metal sheets have a rot-free base to attach to which will prolong the structural stability of the roof for many years to come.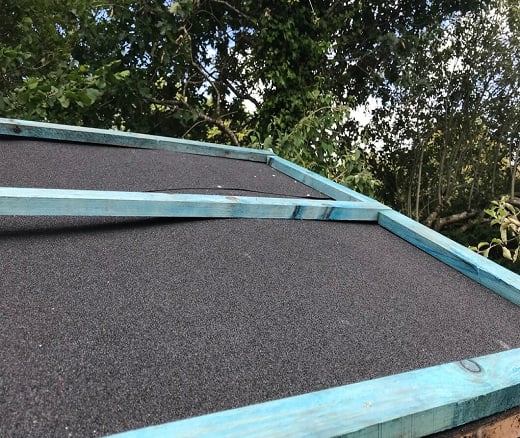 Treated timber battens can be installed along the length of the roof to provide the necessary base for the metal sheets to attach to. It is vital to assess the quality of the timber battens underneath before securing new battens on top.
Once your supporting battens have been installed over the felt, metal sheets can be screwed to the new timber battens, with the necessary overlap for the chosen roofing profile. See below for more information on which sheeting profile to choose.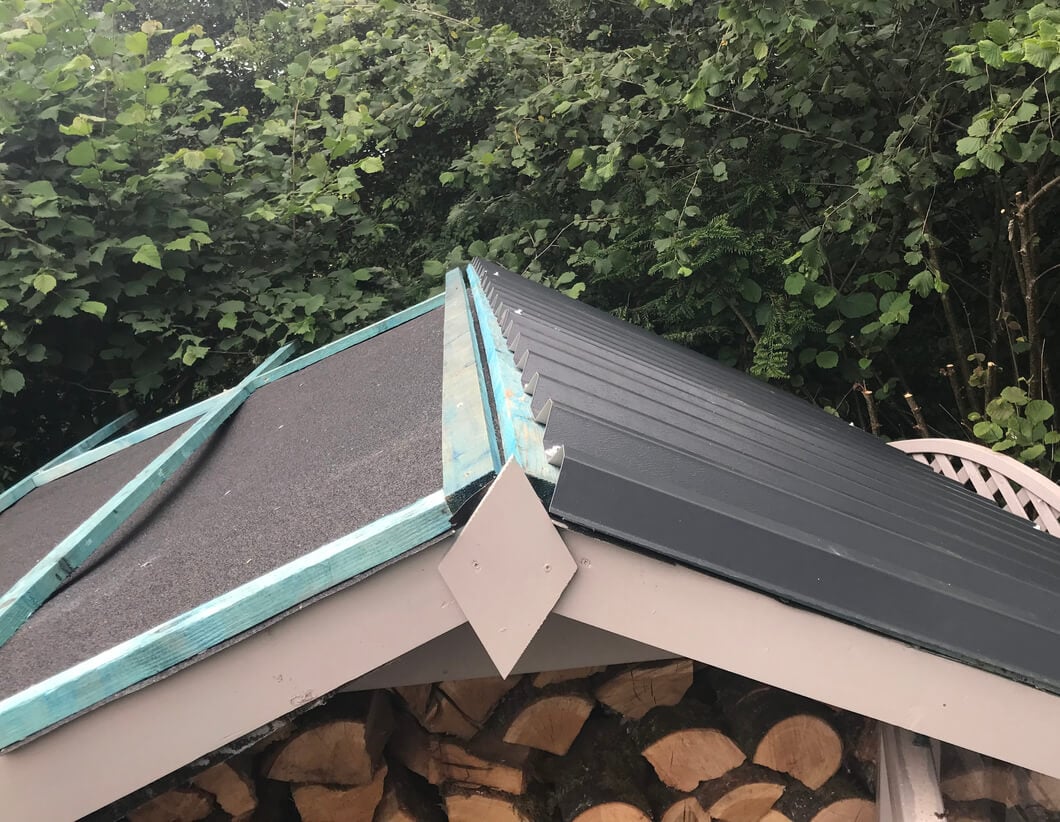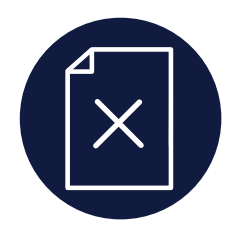 Four signs your felt roof needs replacing
The lifespan of a felt roof is on average five years, but can be longer or shorter depending on the weather conditions it is subjected to. Here are four key warning signs that indicate your felt roof is no longer effective.
Bubbling or blistering – If the glue adhesive fails to hold the felt in place, bubbles can form and potentially grow larger over time. Air or water can then enter the bubble and lead to holes or leaks forming.
Foliage and moss – As soon as you start to see any foliage or moss forming on your felt roof, this is an indication of excess water build up, or broken seals around adjoining walls.
Water pooling - Felt can start to sag due to water build up and pressure on the surface of the felt. This can leak through to the wood panels underneath and could lead to a collapsing roof.
Cracking or tearing – Look out for cracks or tears in the surface of the felt, as water leakages can damage the inside of the building and cause rot on the timber supports and panels, or the contents inside.
It's important to assess the level of saturation and potential rot of any of the timber battens and wood panels supporting the felt roof. These may need to be replaced before any new supporting battens can be secured over the top, as you want to avoid screwing into rotten or split timber.
If the majority of the timber battens and wood panelling are split or severely weakened by rot, metal sheets can't be securely fastened. This will mean removing the felt completely along with the rotten timber battens, and securing new battens across the building.
Will I get condensation under the roofing sheets?
Condensation occurs when warm air cools on to a cold, smooth surface and forms water droplets which can then drip or run off. This is commonly seen on the inside of metal roof sheets in sealed buildings without adequate ventilation to allow for the warm air to escape.
When applying metal sheets to a felt roof, make sure there is adequate airflow to the underside of the sheets to prevent condensation from building up.
Dripstop is a grey fleece membrane that can be fitted to the sheets to prevent condensation forming. Find out more about Dripstop here.
Which type of Roofing Sheet should I choose?
Galvanised, Box Profile, Tile Form or Corrugated? Cladco Roofing Sheets are supplied in four profiles with various finishes, from high-quality PVC Plastisol to cost-effective Polyester Paint coating. Choosing the right finish will depend on your budget and type of project.
Cladco Corrugated Roofing Sheets provide a suitable replacement for a felt roof as the design of corrugation provides maximum water run-off.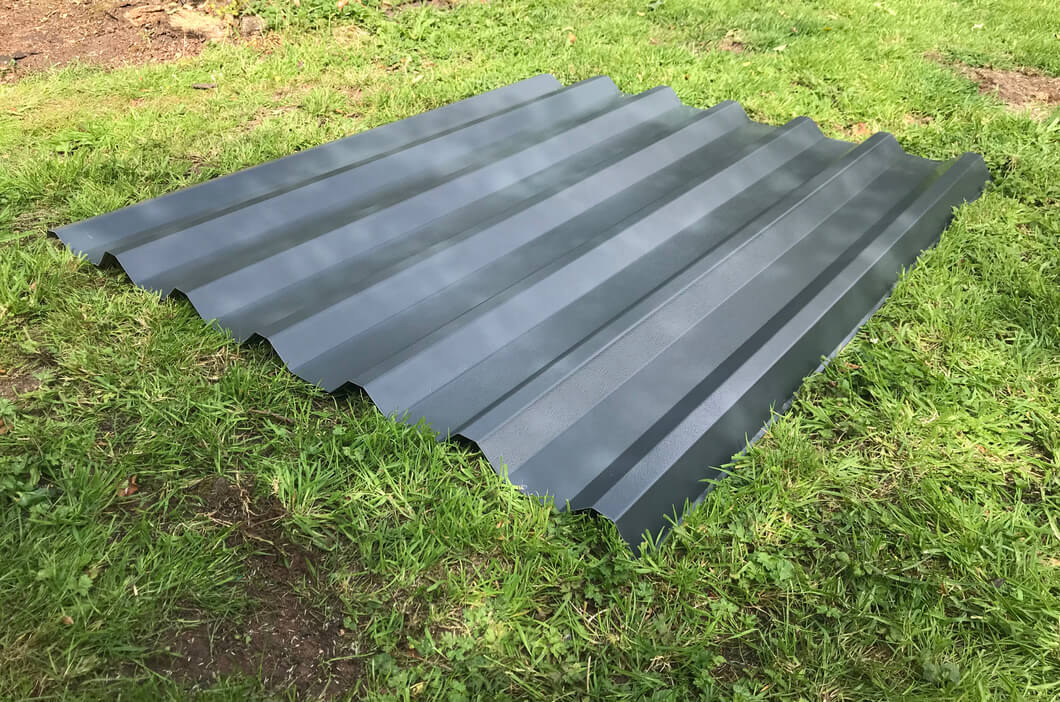 The roofing sheet used in this project was 34/1000 Box Profile PVC Plastisol in Anthracite colour.
Find out more about Cladco Roofing Sheets and the differences between each sheet profile here.

Contact our friendly sales team on 01837 659901 for further advice and support when planning your roofing project.
Please note, for any roof installations sufficient supports should be in place to support the sheeting.  Please ensure timbers are not rotten or damaged before installing new sheets.  For any rotten felt, this should be removed before replacing the roof.