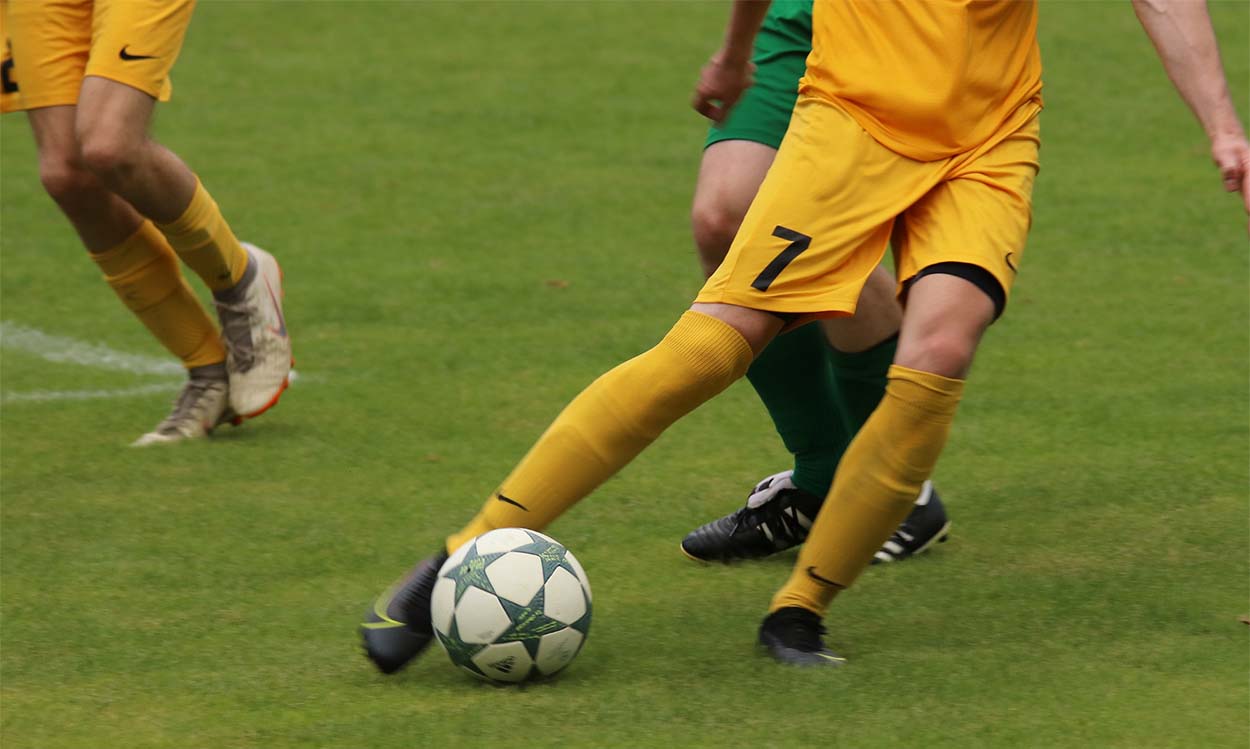 Established in 2003, the purpose-built Bolitho Park has a current capacity of 3,500 standing spectators and 250 seated spectators, so it is vital that the stadium stand is built with robust, high-strength materials to keep onlooking fans dry and protected throughout all weather conditions.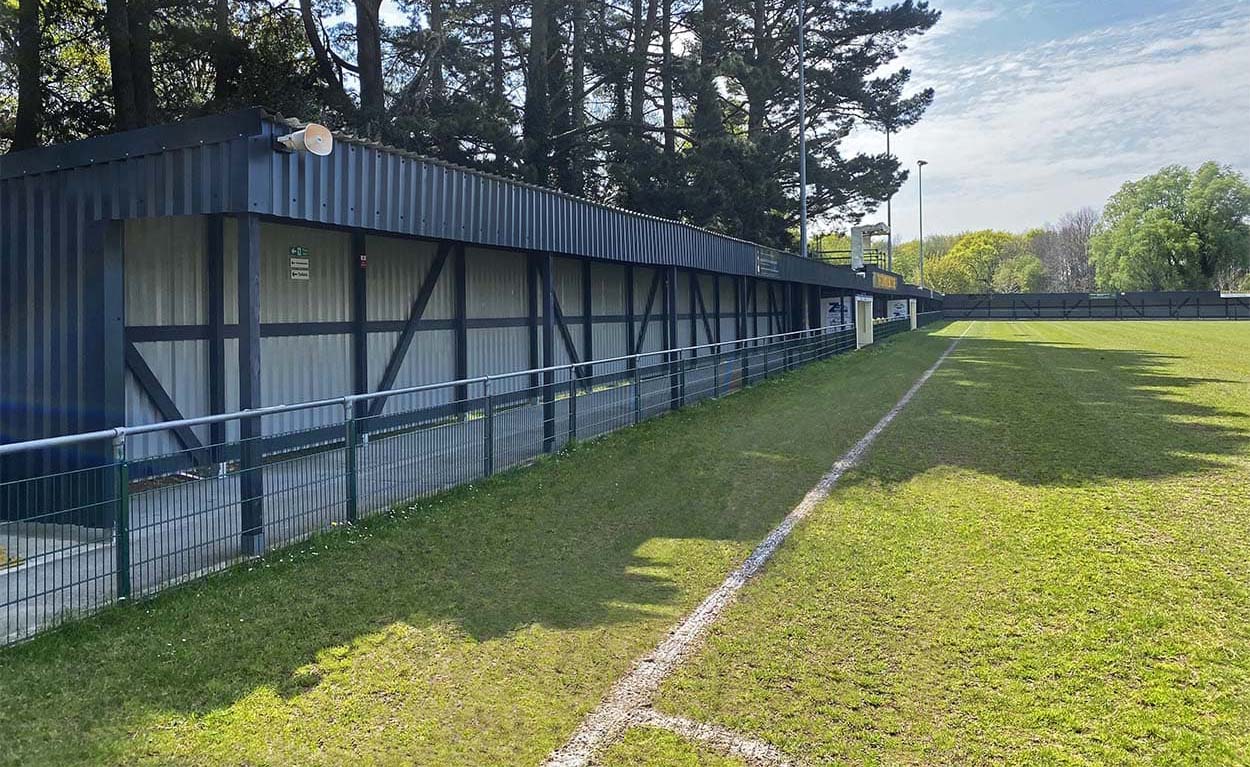 Please note: All Cladco PVC Plastisol and Polyester Coated Box Profile Sheets come with a Light Grey Coating on the reverse side.
Cladco 34/1000 Box Profile Sheets with a PVC Plastisol Coating in Slate Blue have been used to construct the side walls of this stand-up viewing area, whilst Juniper Green PVC Plastisol Sheets have been installed to adorn the top - allowing for a weather-resistant, spacious viewing area for football fans from home or away to keep dry and sheltered whilst enjoying the game.
34/1000 Box Profile Sheets are chosen for their durability and strength. Manufactured from Galvanised Steel and available in a variety of coatings and colours, the Sheet's seven rigid profiles create a secure and weatherproof lap when installed alongside each other - offering maximum protection.
This makes Cladco Sheets the perfect choice of material for installation on this spectator stand, whereby it is susceptible to impact from footballs and weather systems alike.
These pre-finished Steel Box Profile Sheets have a 200-micron thick coating of high-quality PVC Plastisol, which has an embossed leather grain finish for a traditional aesthetic. This coating provides our Sheets with a long life (typically 15-25 years to first maintenance and 40+ years in normal environments) and high resistance to any scratches or damage, again – a vital component for a football stand that is open to knocks and bumps.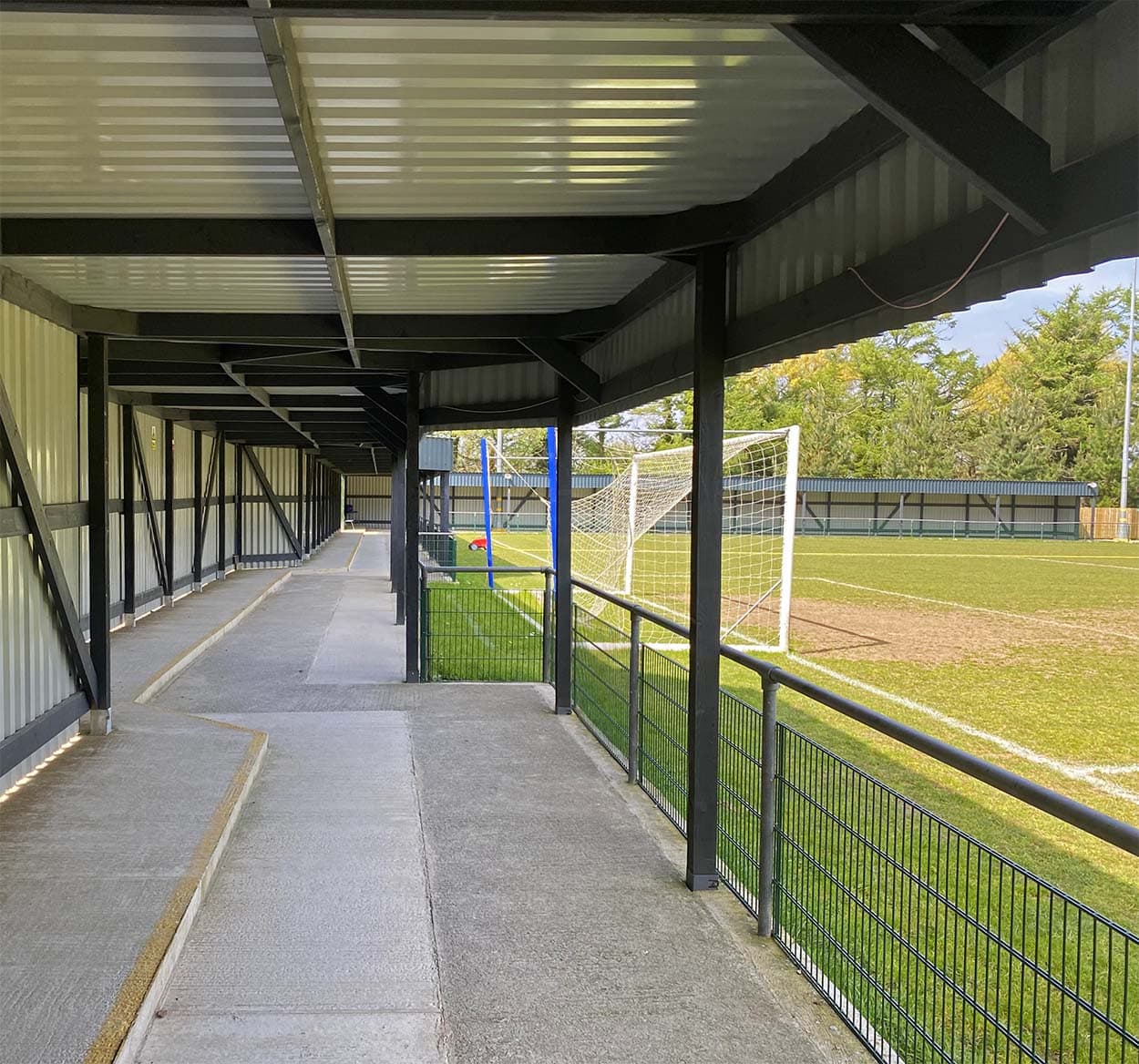 What Makes Plymouth Parkway a Southwest Success?
Formed in 1988, Plymouth Parkway is a Devon-based Football Club playing at Bolitho Park Stadium in Plymouth. This season (2022/2023), they make their club debut in the Southern League Premier Division, after winning the Southern League Division One in 2021/2022.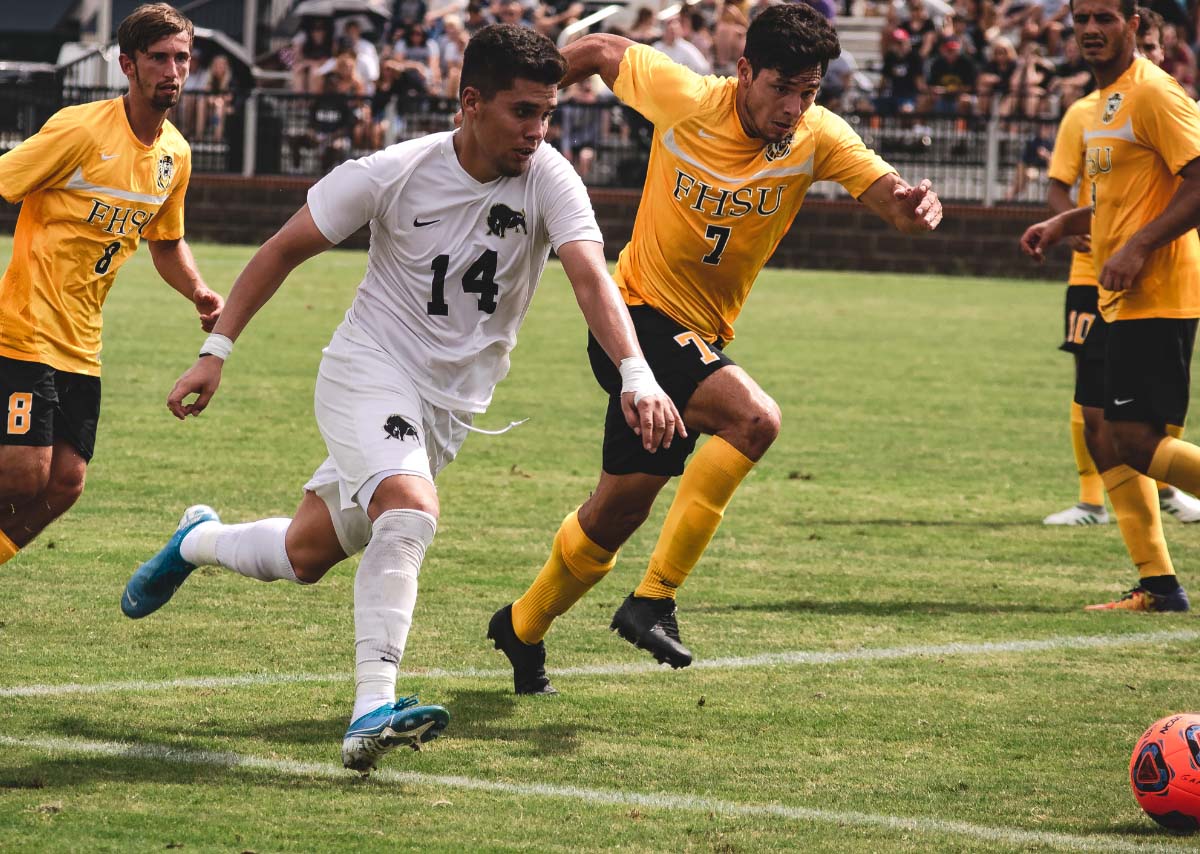 When Plymouth Parkway began making improvements to its football ground in May 2021, it was paramount to them that their loyal fans and supporters had a comfortable and dry place to observe the action from.
Upgrading their stand at Bolitho Park required reliable, hard-wearing, and durable materials that had ideally been sourced from a local company. Cladco Box Profile Sheets and Flashings were therefore provided by the trade department of Plymouth-based building materials supplier, and loyal Cladco Customer CMO Stores.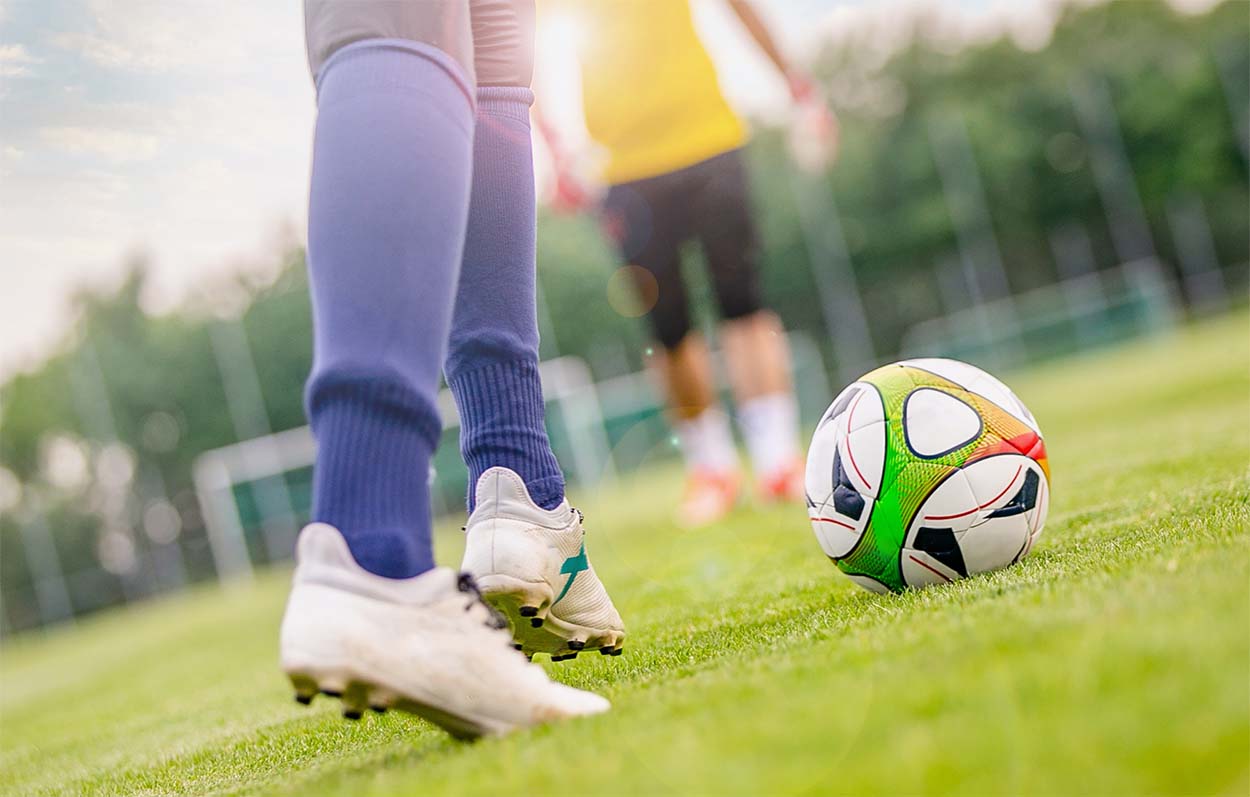 The Box Profile Roofing Sheets and Flashings used to build the new spectator stand were supplied to Plymouth Parkway FC at a discounted rate from both companies, as a gesture of support to the ever-growing team. This allows the club the freedom to reinvest the monies saved back into the club - in the form of training, equipment and clubhouse amenities.
Cladco would like to wish Plymouth Parkway good luck in their Southern League Premier Division debut this season, and are proud to be on display at Bolitho Park.

Find out more about our range of Roofing Sheets here, or by contacting a member of our friendly sales team today on 01837 659901.