We look at how you can install and secure Cladco Corrugated Roofing Sheets on to a roof to achieve a quality finish that is water-tight and secure. Manufactured from high-quality, lightweight galvanised steel, the corrugations of this type of profile provides efficient water run-off and a robust, corrosion-resistant finish.
How much should Corrugated Roof Sheets overlap?
When it comes to laying Corrugated Roofing Sheets, each Sheet in a run will need to be installed with at least one Corrugation overlapping the following Sheet. This keeps the Sheets securely connected and a seal can be formed to prevent water from entering underneath.

How do I install Corrugated Roof Sheets?
Corrugated Roofing Sheets should be installed away from the prevailing wind to prevent water from entering under the Sheets and side laps lifting up. The pitch of the roof should be no less than 10 degrees.
Watch the Cladco Corrugated Installation Video here.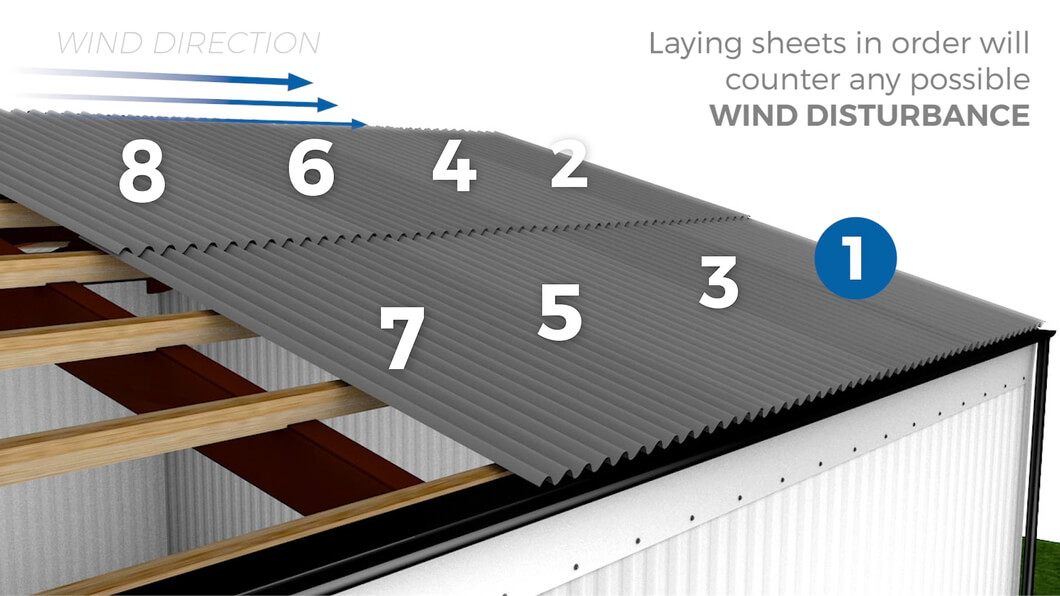 Corrugated Roofing Sheets should line up exactly and overlap by one corrugation to create a water-resistant join without gaps, if installed squarely along the ridge and eaves of a roof. If one Sheet is not installed perpendicular to the ridge or eaves, a saw-tooth join could occur on multiple Sheet runs. Be sure to extend the metal Sheets over the eaves to prevent rainwater from entering.

FOR SINGLE CORRUGATED SHEET RUNS
Cladco Corrugated Sheets are manufactured up to a maximum length of five metres (0.5mm thickness) and six metres (0.7mm thickness). This allows for single Sheet runs measuring up to 6 metres in length from the eaves to the apex of the roof. Once installed, each Sheet provides a coverage of 990mm when lapped.

FOR MULTIPLE CORRUGATED SHEET RUNS
If your roof measures longer than six metres from eaves to apex, you'll need to consider multiple Sheet runs. This means the end laps between two Sheets will require a minimum sheet-over-sheet lapping of 25cm, with adequate support on a Purlin underneath.
How do I fix Corrugated Roofing Sheets?
TEK SCREWS WITH BAZ WASHER
It's recommended to use TEK Self Drilling Screws TF65BAZ to secure Corrugated Roofing Sheets to purlins. This particular type of screw features a BAZ washer that creates a water-tight seal between the screw and the metal sheet. Screws without this seal can form gaps which can leak in wet weather. Be sure to secure the Corrugated Sheets through the crest point.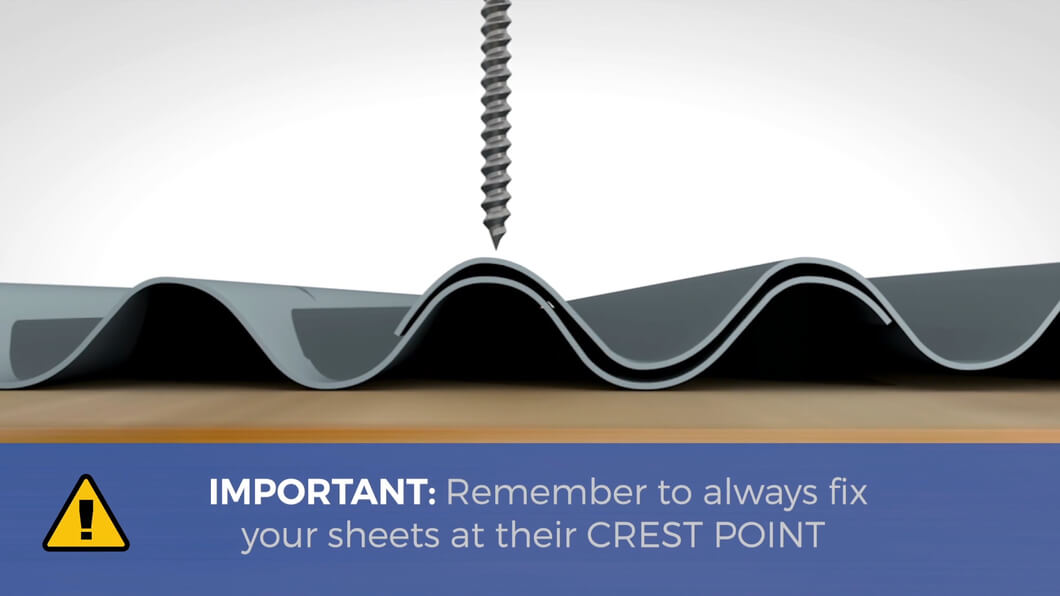 When using these types of Screws, be careful not to overtighten to prevent the washer from warping in shape and causing water leakage. This will also apply to under tightening of the washer, when it's not sealed tightly enough against the metal surface.

MASTIC LAPPING TAPE
Cladco Mastic Lapping Tape is recommended to be applied between the joins of the Sheets to create a weather-tight seal. Apply Mastic Lapping Tape to the crest of the profile underneath and then use Stitching Screws at intervals of 600mm down the overlapping Sheets to secure the bond.
Once Mastic Lapping Tape is applied, it's difficult to remove, so be sure to have the Sheets positioned exactly before applying. Mastic Lapping Tape is recommended to create a seal that is weather resistant and is more effective than silicone.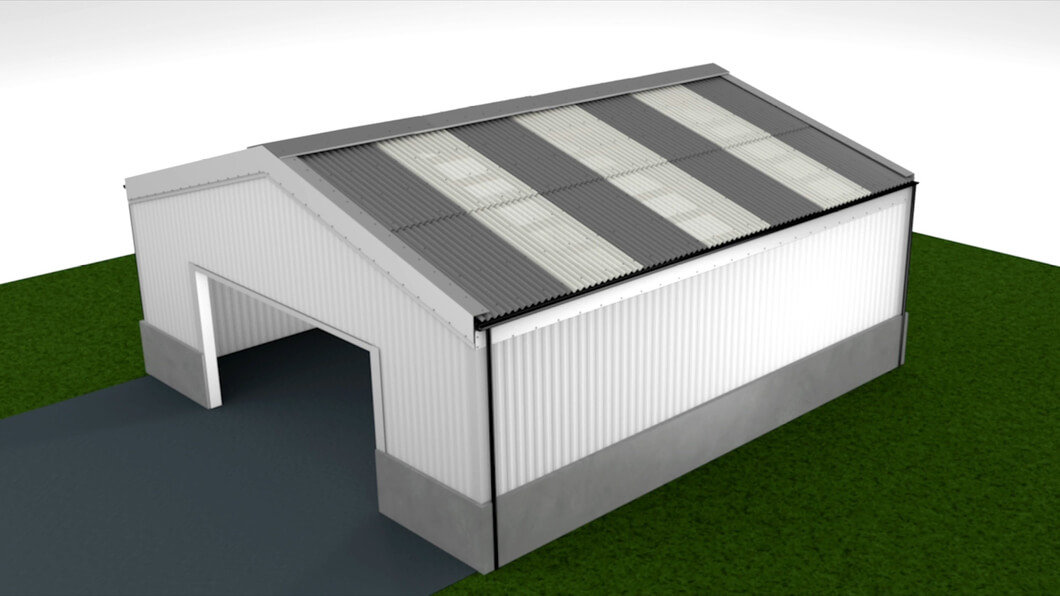 For further information and advice on installing Corrugated Roofing Sheets, call our sales team on 01837 659901.