Cladco Tile Form Sheeting is classic pan tile form metal sheet that gives the appearance of traditional clay tiles without the large expense or time aspect. This product was created to offer an alternative to traditional clay tiles.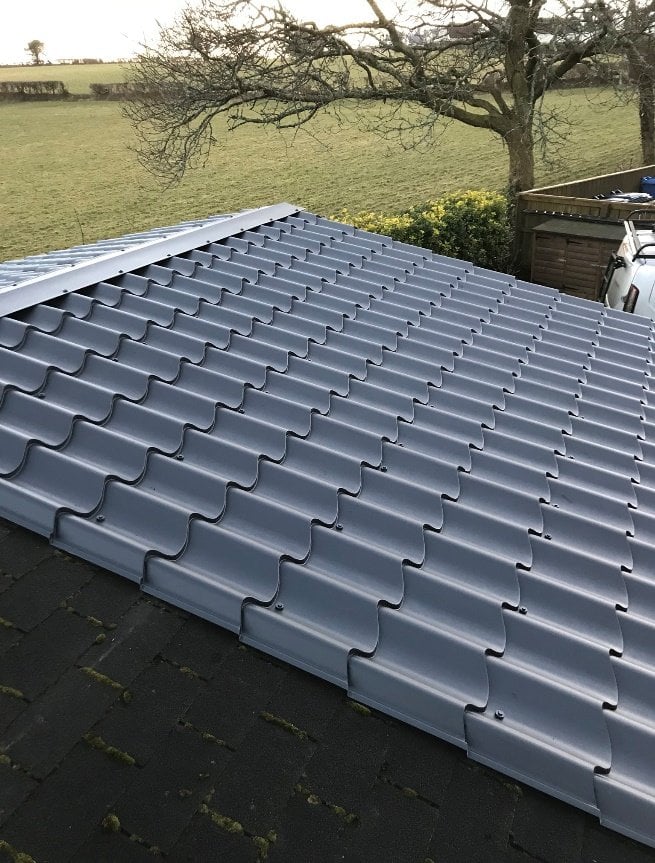 A light, strong roof cover with a surface requiring no maintenance, it provides an efficient way to create a traditional roof appearance with the benefits of modern coated steel.
Cladco Tile Effect Sheeting can be used on new buildings but also blends beautifully into older, culturally sensitive areas.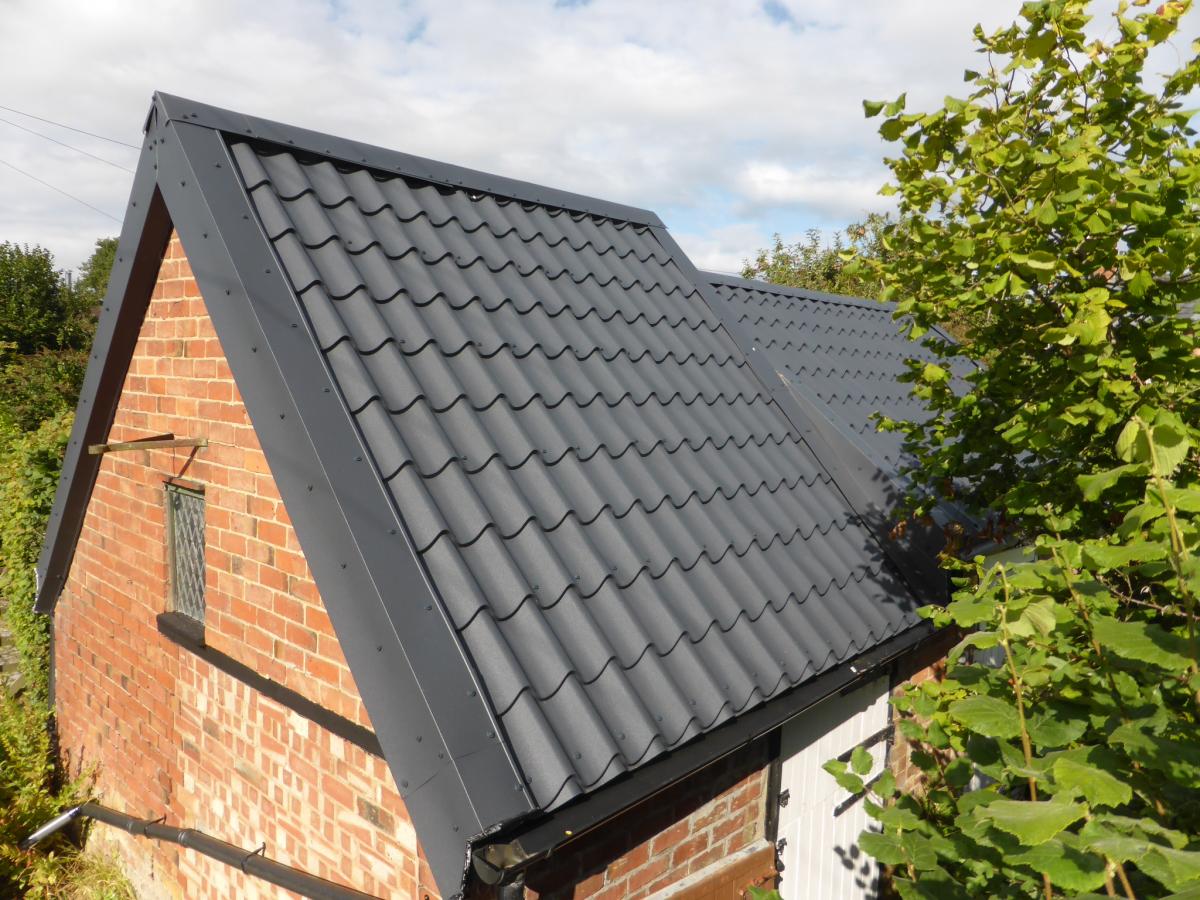 As you can see from the image above the Tile Form Sheeting works beautifully against brickwork, it adds a traditional appearance with a modern twist. The graphite grey coating (above) offers interesting aesthetic contrast against the flush green surrounds making it a perfect choice for rural areas.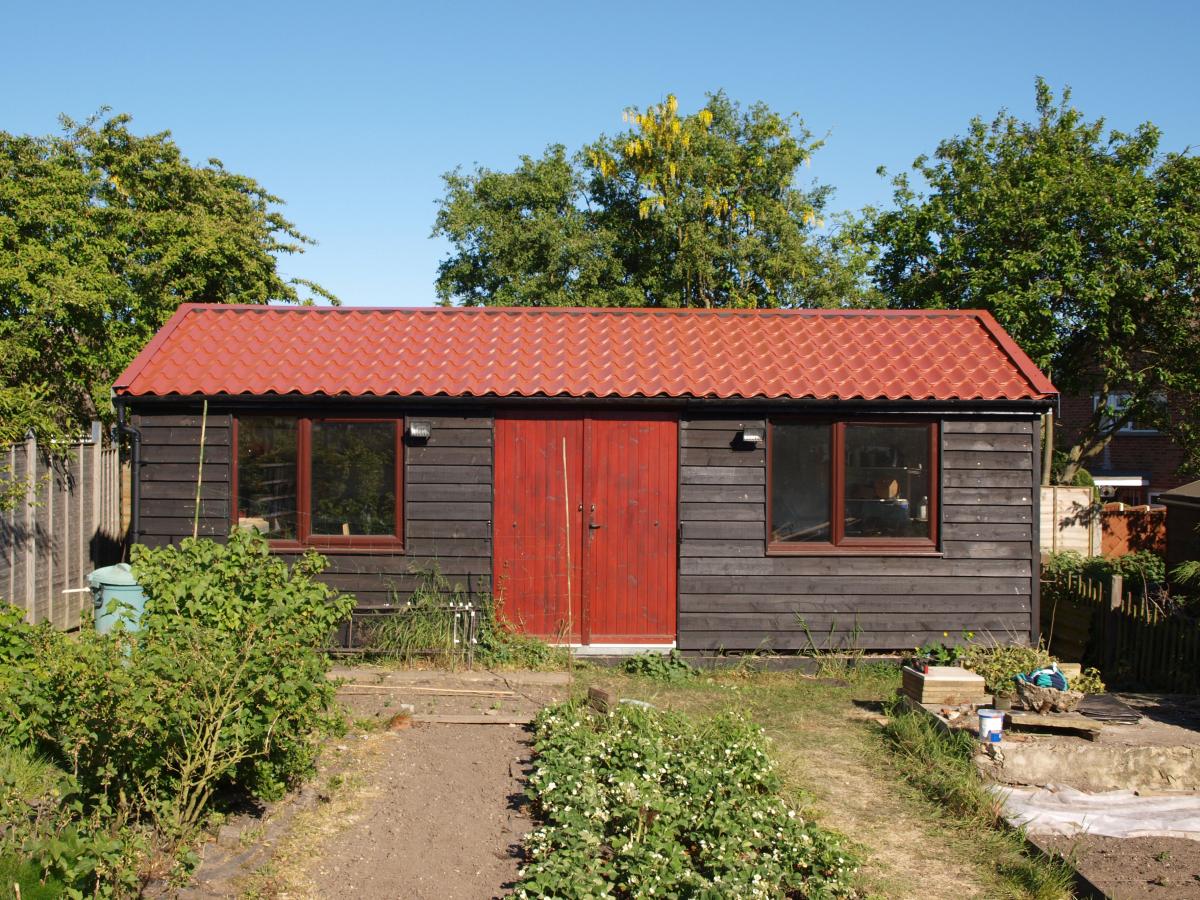 Cladco Tile Form Sheeting is also available in the more traditional copper brown coating (above) This coating gives the look and feel of spanish tiles and can make a real feature of a simple space such as a garden shed/workshop. Painting the doors in a similar colour helps blend the roof and building together as one.
Cladco Tile Form Sheeting has many advantages, it is light in weight, fast and simple to fit, in a two pleasing colours for a roof that will be solid, attractive and long lasting. As you can see from the Stable Storage Block above the Graphite Grey Sheeting can look modern against materials such as stone and timber.
Cladco Profiles Tile Sheeting uses Greencoat colour coated steel, an eco friendly long lasting material, far superior to other materials meaning your new roof will last longer.
Please note you will always need to seek appropriate permission when replacing any roof on listed, agricultual or protected areas. If you would like a colour swatch sample of the Tile Effect Sheeting please Click Here.