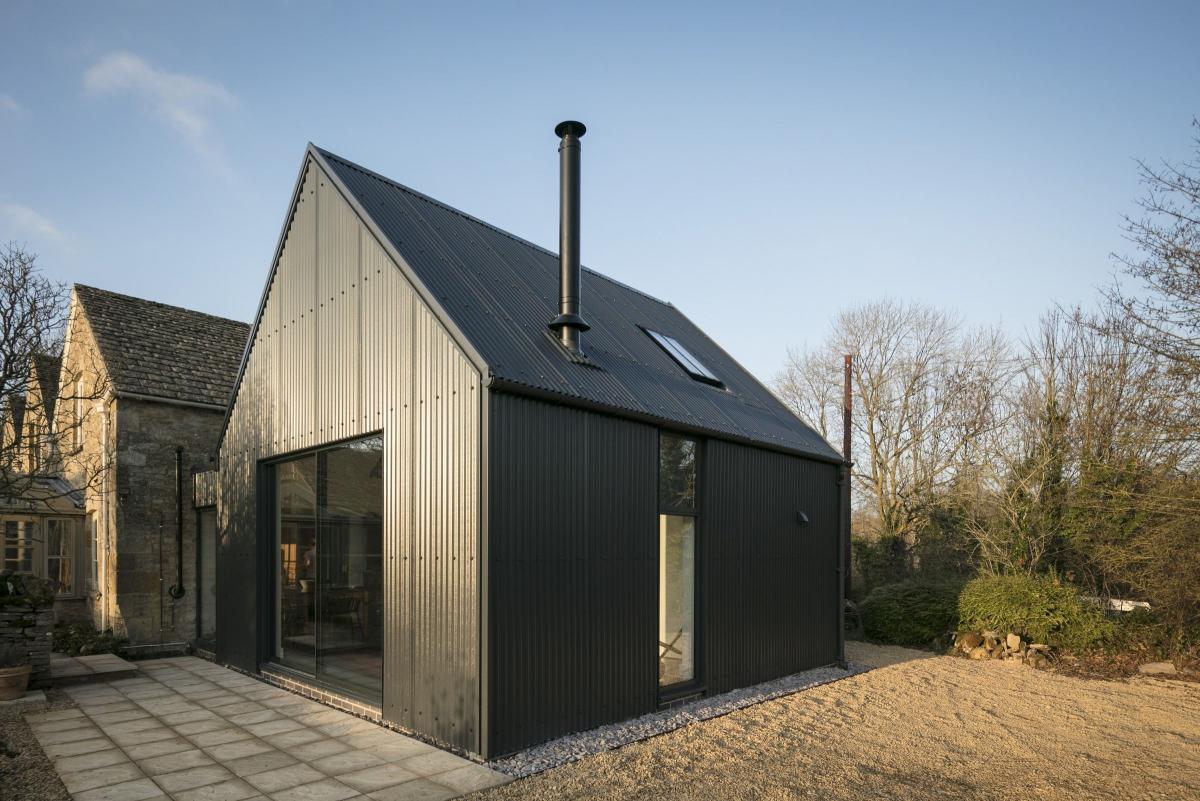 This Contemporary extension to a 19th Century stone cottage was designed to reflect the agricultural character of traditional farm building in the North Cotswolds in the UK.
The property owners have lived in the cottage for 20 years and had always found the small cottage kitchen and dining area very constrained especially with returning family. An adjacent paddock had been purchased a few years ago and views out to this from the small cottage windows were limited.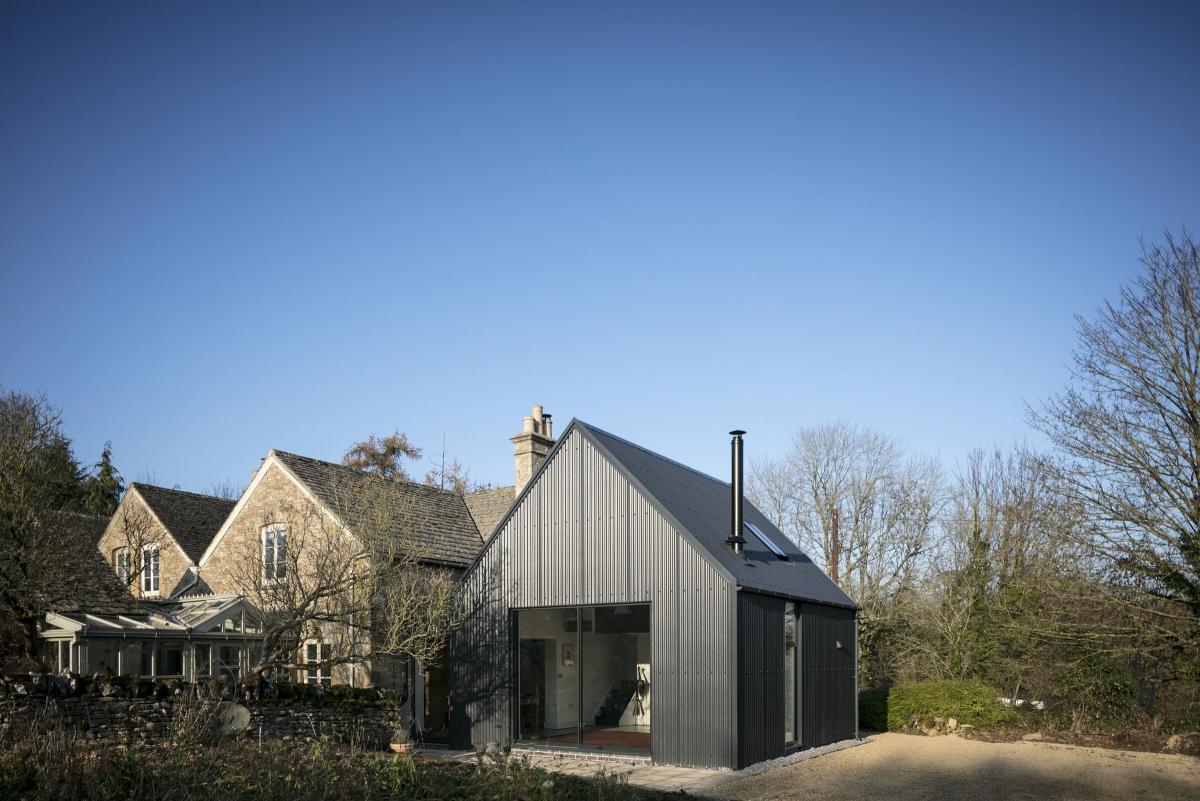 An extension had therefore been a long-standing ambition but the challenge was to create a contemporary addition that would provide wide views out to the paddock without spoiling the humble but balanced appearance of the semi-detached cottage.
Being in the beautiful countryside the decision was made to try and match local agricultural sheds scattered around local farms. Agricultural sheds are now often built using Cladco Corrugated Sheeting in PVC. This gives a cost effective covering for both walls and roof, not only this its practical with its long lasting properties and low maintenance finish.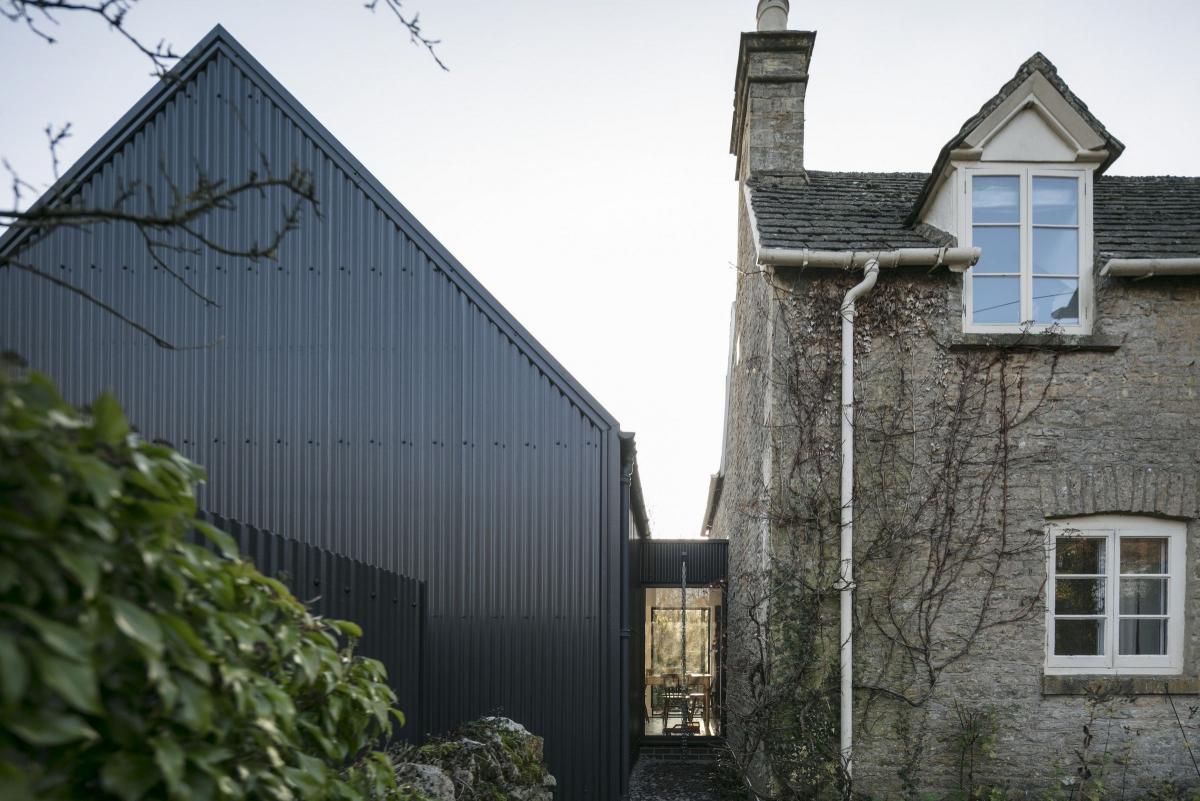 The choice of colour was a difficult one for the owner and architects carrying out this project, in the end they settled on Anthracite PVC. The colour was chosen to minimise the impact of the building in the wider countryside. This would seem counterintuitive but, when viewed from a distance, the existing stone cottages stand out more than the new addition.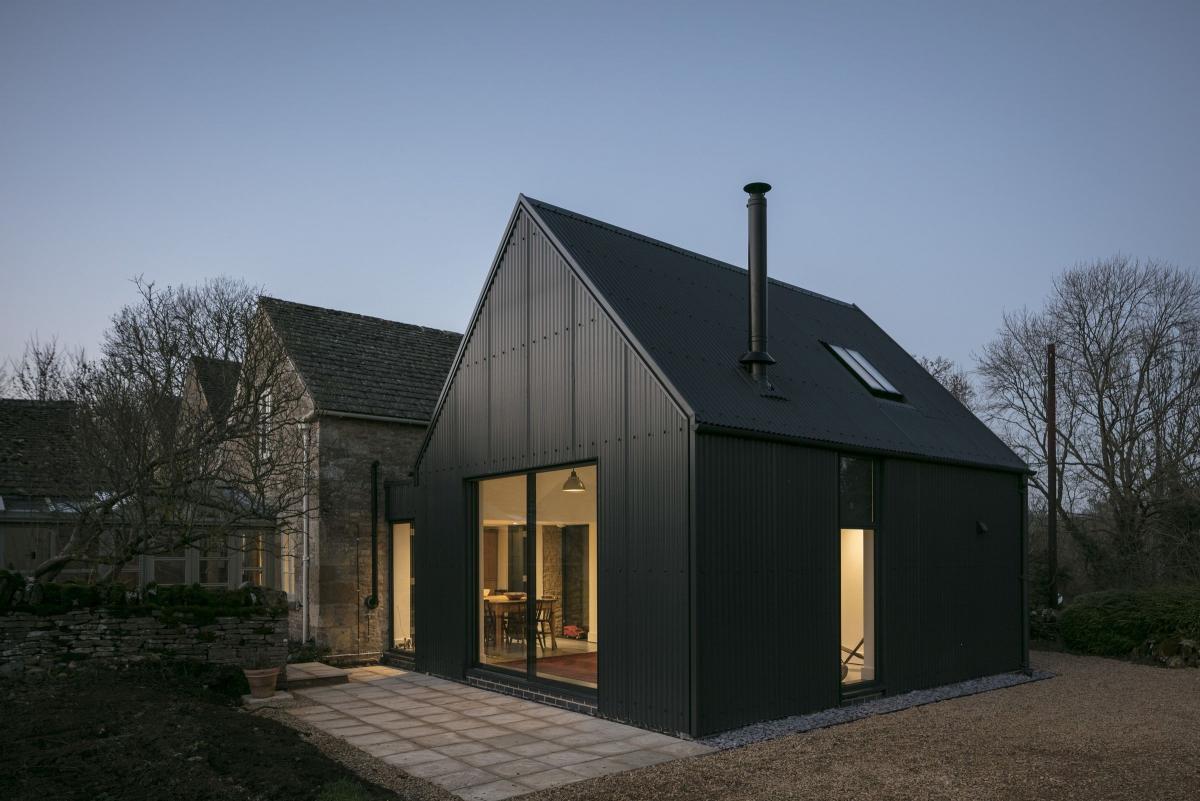 The Cladco Corrugated Anthracite Sheeting looks fantastic as the sun starts to go down, the dark colour blends into the surroundings with the warmness from inside lighting creating a safe and cosy space.
The large windows in the extension means sunsets and lower light can be enjoyed comfortably with no window panes to spoil the beautiful view.
The ingenious creators of the project didnt stop on the outside, they wanted to create a seemless flow from outside to in using Cladco Corrugating Sheeting. The interior has been designed to reflect the agricultural character of the outside of the building. In this project we saw something we hadnt seen before and that was the use of Corrugated Sheeting in matching colour as the exterior as a ballustrade on the balcony section.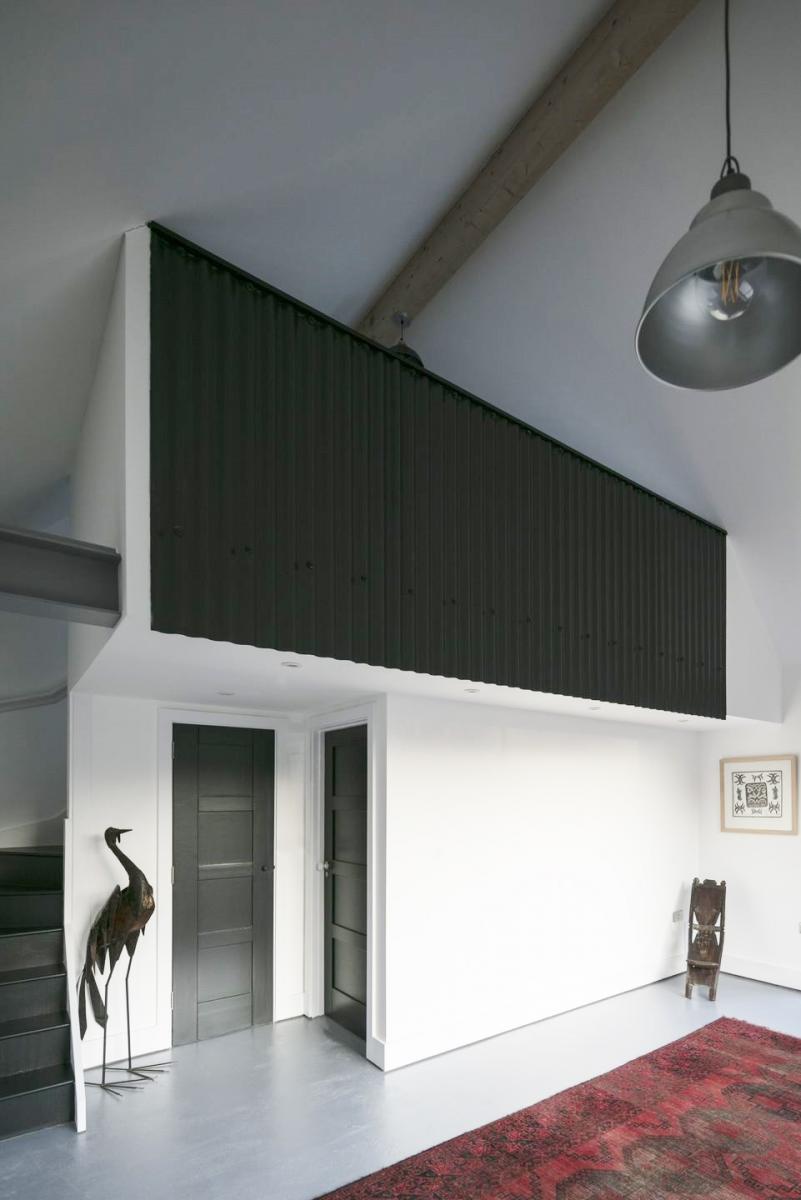 This entire project was beautifully created and designed with a team of experts. The use of Cladco Corrugated Sheeting has set this extension apart from so many others and given the owners a new light, bright and creative space to enjoy for many years to come.
For more information on our Corrugated Sheeting please visit the website.
*Information & images supplied by Archello.com read more about the project here
*Architects on this project: eastabrookarchitects