This road has traditionally been home to conventionally-built properties, consisting of brick walls and tiled roofs. But one home stands out from the rest, with its modern exterior using corrugated steel sheets in black.
Corrugated steel sheeting has been used as the wall cladding and roofing sheets allowing the building to make a statement while not spoiling the look or feel of the surrounding area. The black sheets help to give this property a unique, timeless yet subtle appeal.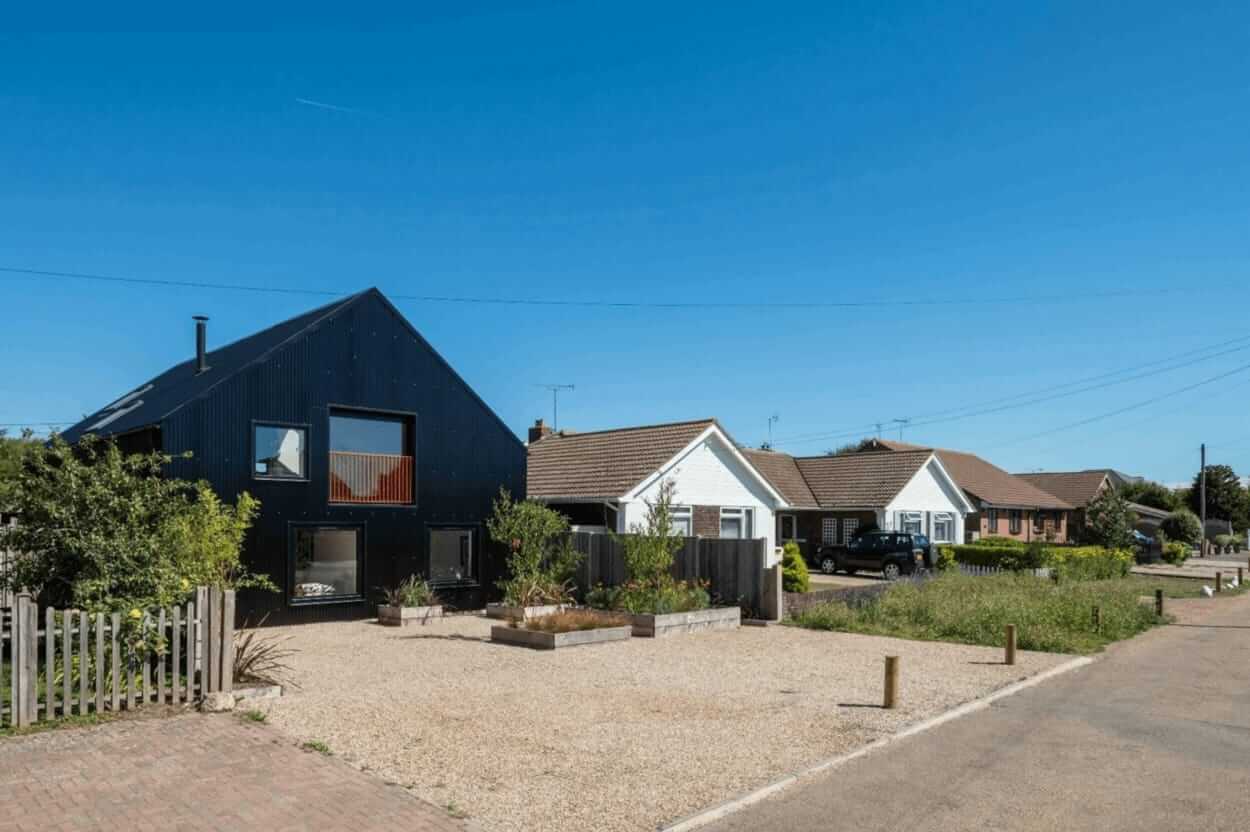 With it's steeply pitched roof, the corrugated roofing sheets and flashings give this home an angular appearance. The combination of a sharp apex and vertical metal wall cladding helps to emphasise the height and prominence of the home.
Black corrugated sheets installed as wall cladding provide subtle detailing and a textured quality, helping to accentuate the home's unique design. Manufactured from Galvanised Steel, Cladco Metal Wall Cladding is rust-resistant, hard-wearing and long-lasting, with a typical lifespan of 15-25 years before first maintenance (PVC Plastisol coating).
The architect has expertly broken up the mass of black sheeting with bright, beautiful orange balustrades featured around the home on both the front and back walls. The pop of colour, next to linear features, allows the house to have a fun and modern flair.
Adding in multiple smaller windows not only allows plenty of light to penetrate the home, but the double-glazed panes also give the homeowners added privacy and noise reduction from neighbours and passers-by.
The garden and home will be able to benefit from the warmth radiating off the black steel sheets, as darker colours emit sunlight and heat more efficiently than the white render of the neighbouring buildings.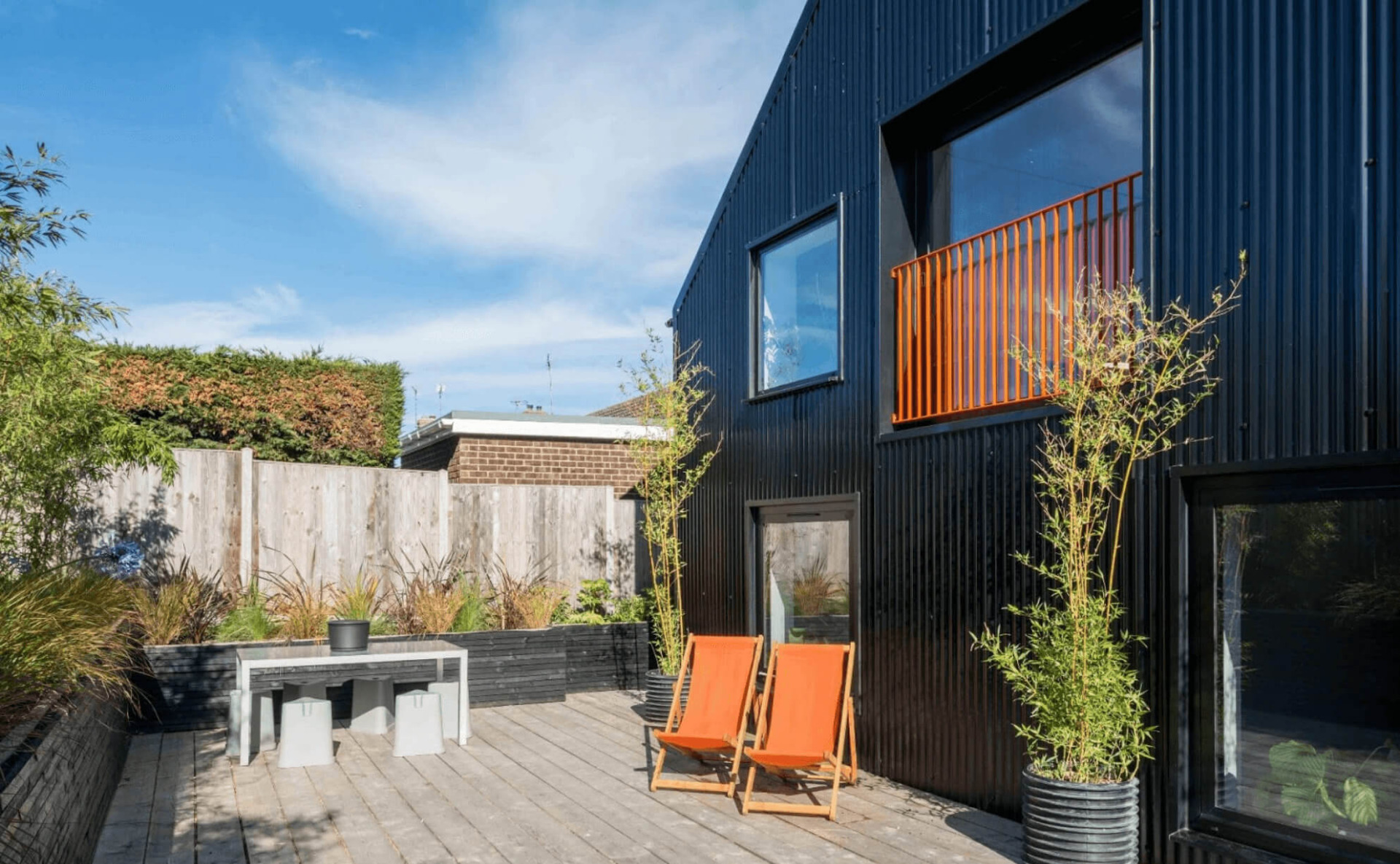 The steel exterior of the home is contrasted by the natural elements surrounding it, with timber fencing and decking featured alongside plants and greenery. This all helps to add warmth to the building.
If you are looking to create a project like this using Cladco sheets as wall cladding, find further information and guidance on our Roofing Help & Advice pages.