This road has traditionally been home to conventionally built properties, brick walls and tiled roofs, one home stands out from the rest with its modern makeover. The use of Cladco Corrugated roofing sheets allows this building to make a statement, apart from the others on the road, while not spoiling the look or feel of the area. The Black Corrugated roofing sheets give this property a unique yet subtle look.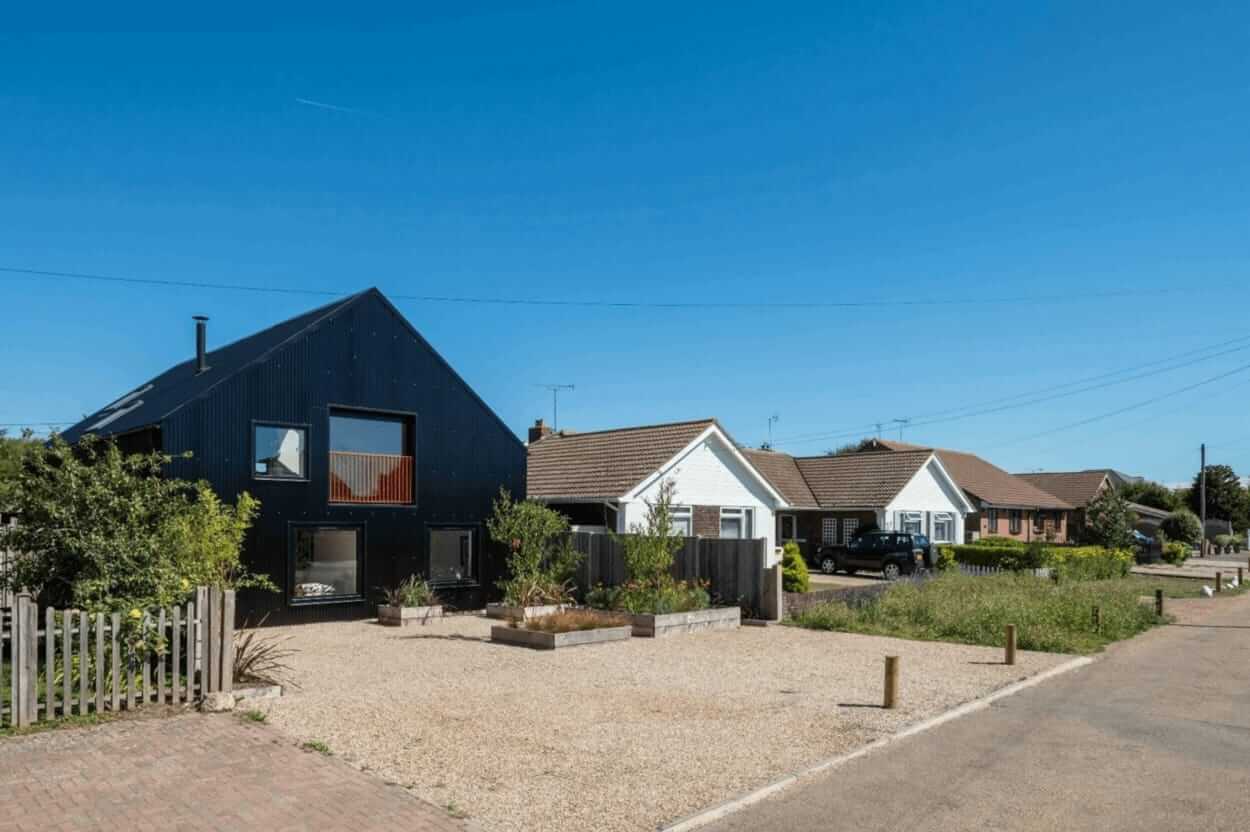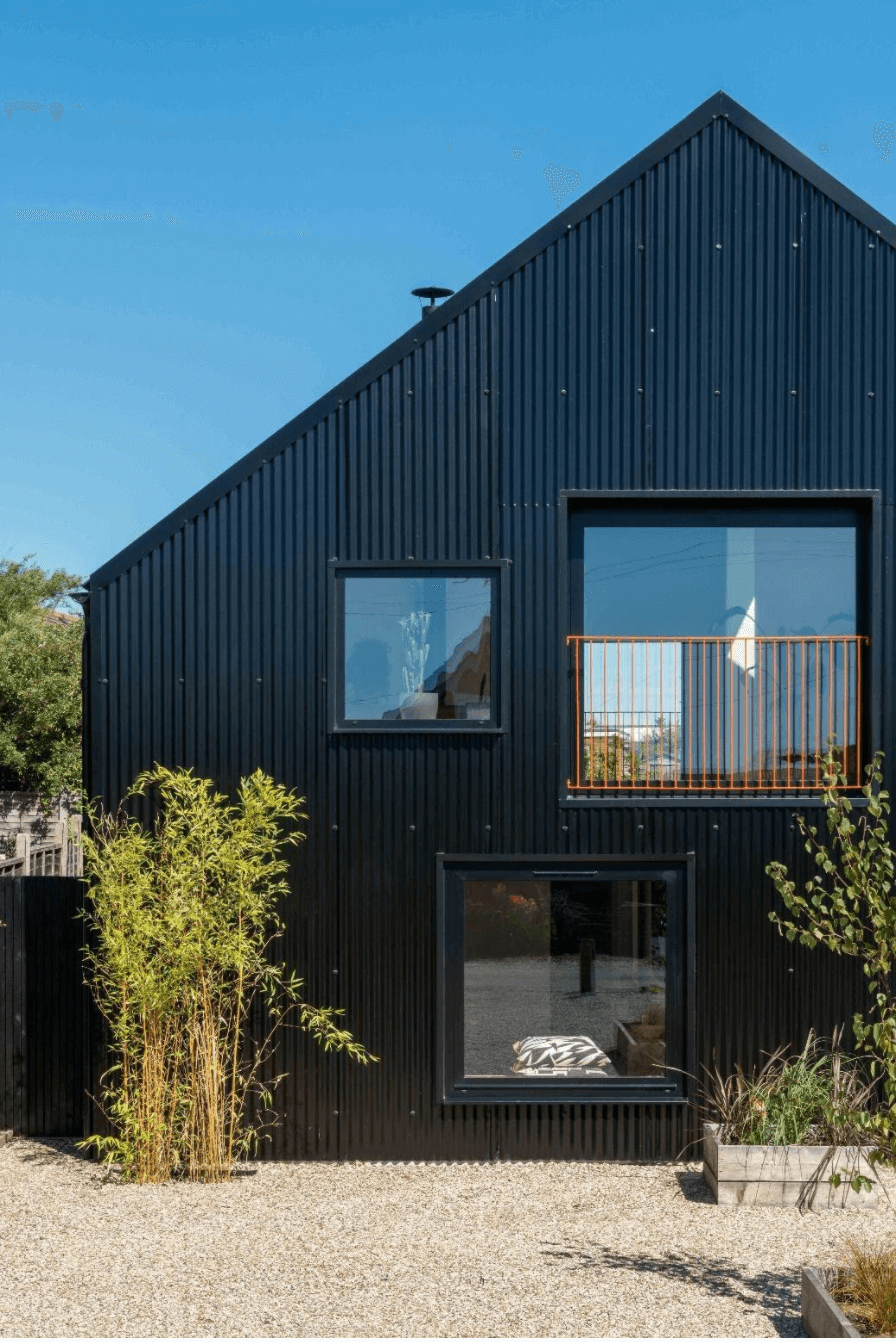 Cladco Corrugated Roofing Sheets and trims, give this home an angular, sharp appearance.

The Black Corrugated Roofing Sheets gives the home that subtle detailing and a textured feel, helping enunciate the design well.
The designer has expertly broken up the mass of black sheeting with bright, beautiful, orange balustrade's around the home, featuring on both the front and back designs. The pop of colour with its linear features allows the house to have a fun and modern flair.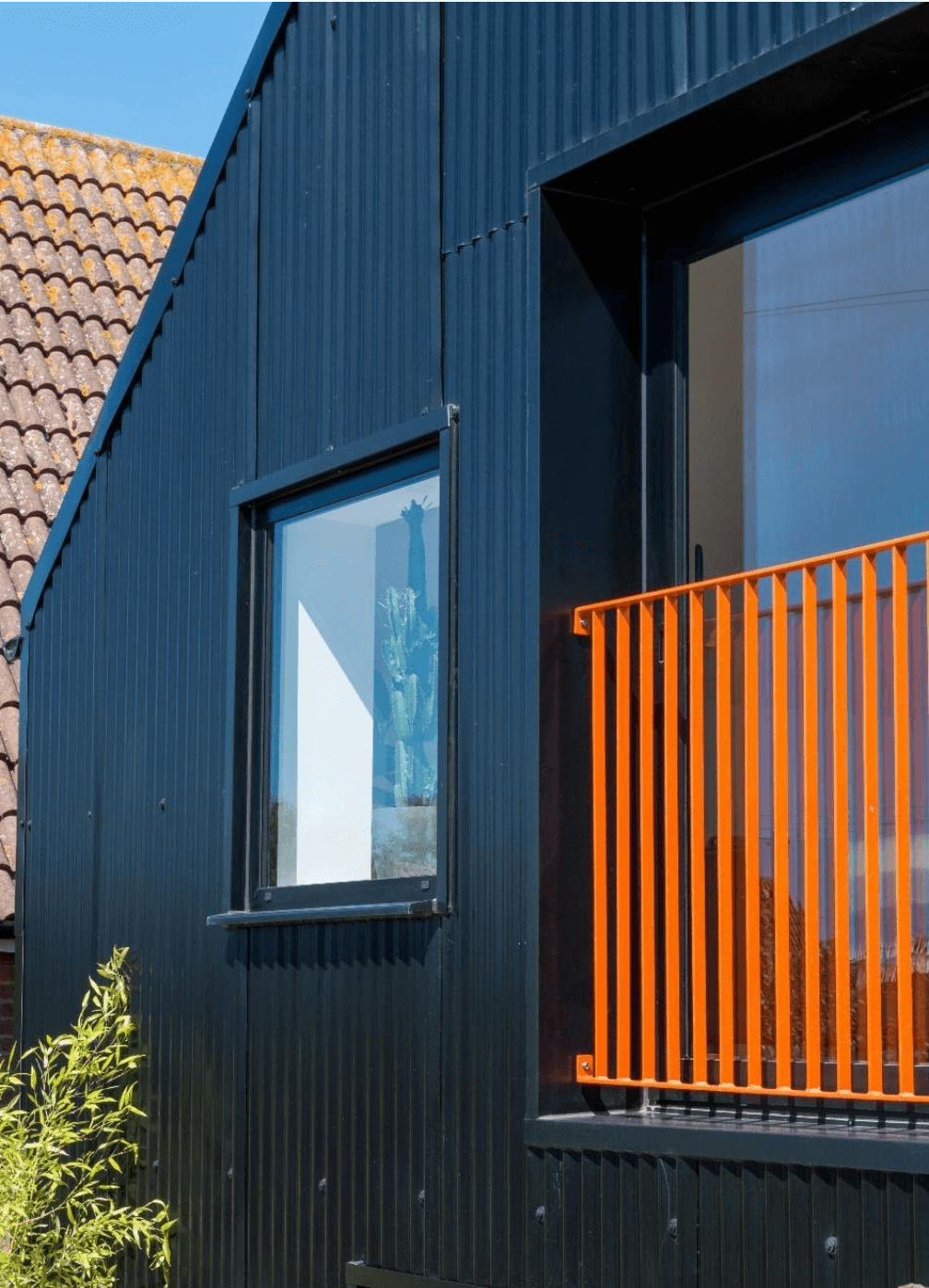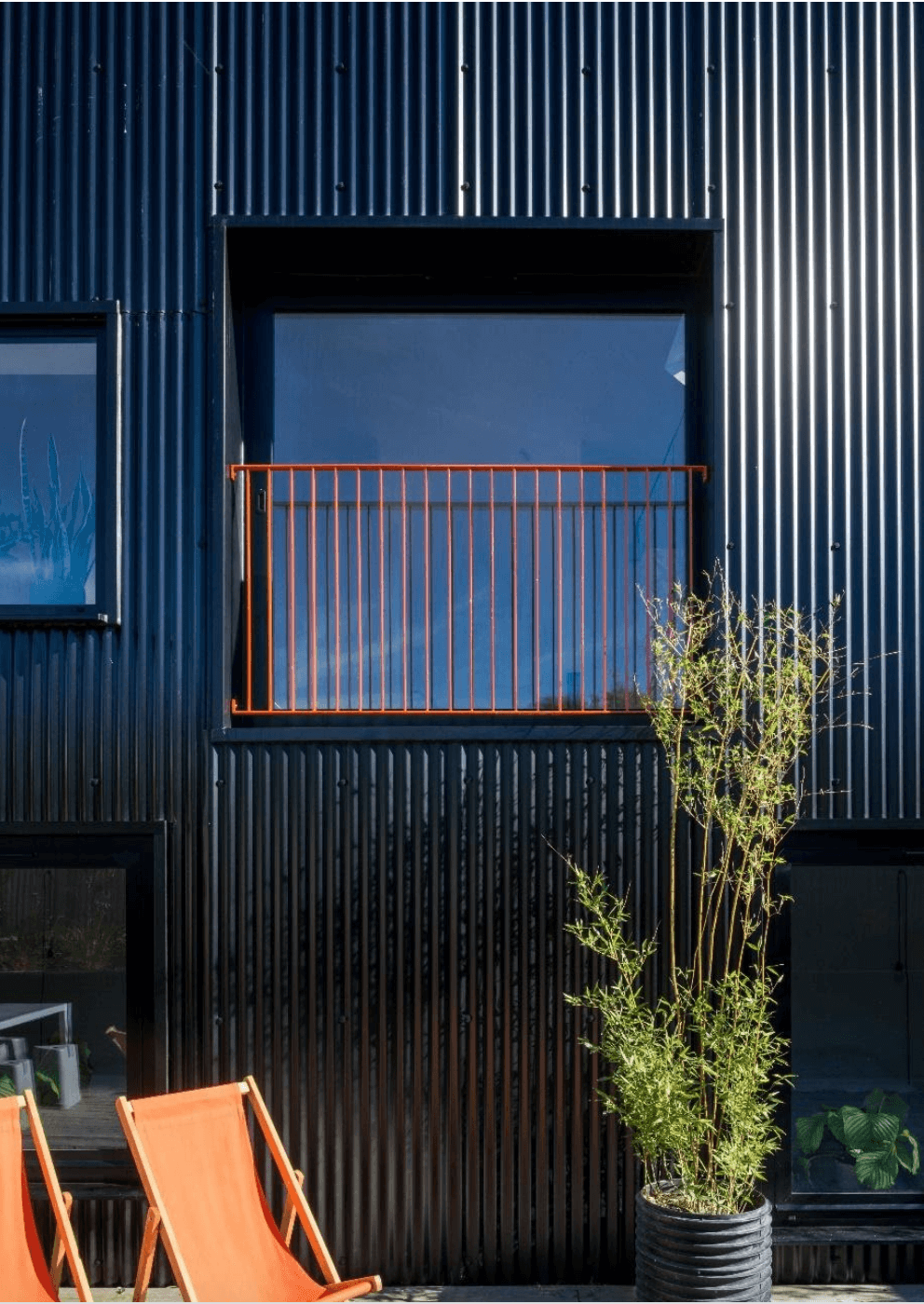 Adding in multiple smaller windows, not only allows light to penetrate the home, but the double-glazed panes give the occupants added privacy from neighbours and passersby.
The garden and home will be able to benefit from the warmth radiating off of the black steel sheets, as darker colours emit sun light and heat more efficiently than the white rendor of the neighboring buildings.