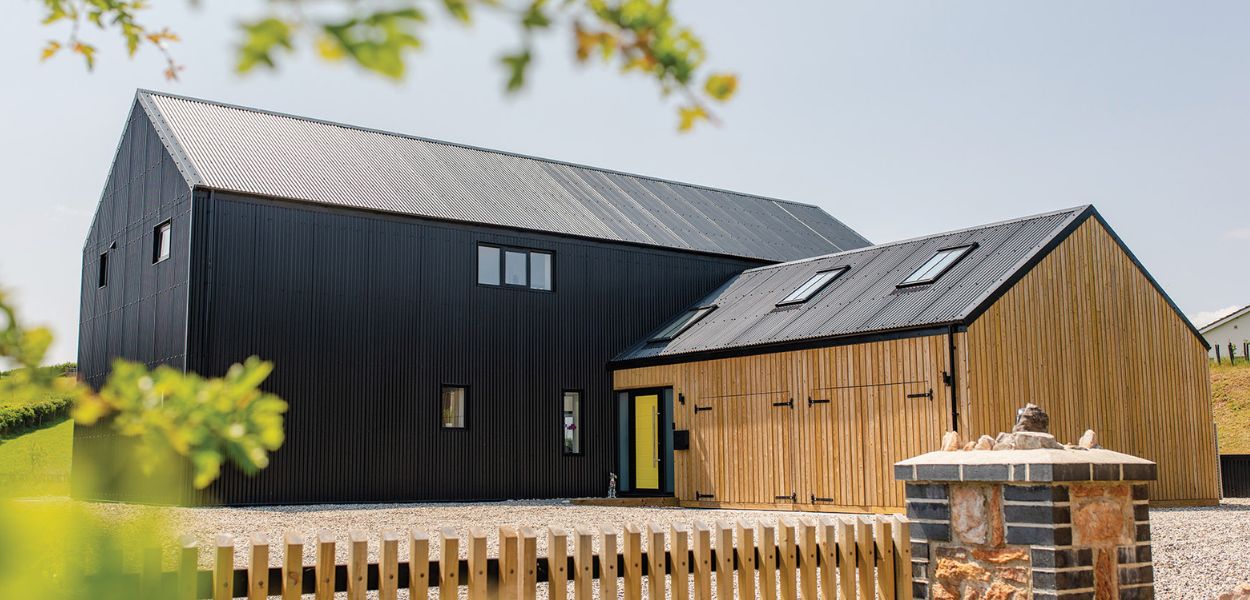 The Black Barn is a fantastic 'barn-style' self-build situated a stone's throw away from the South Devon Coastline. It is utilised as a commercial holiday home and features five luxurious bedrooms that can accommodate up to 10 guests, with its striking inky exterior making for a unique escape.
The contemporary barn, inspired by traditional agricultural architecture with an industrial twist, has used Cladco Corrugated Metal Sheets in Black as both cladding and roofing materials on the main building, as well as on the roof of the adjacent cedarwood-clad double garage/sheds.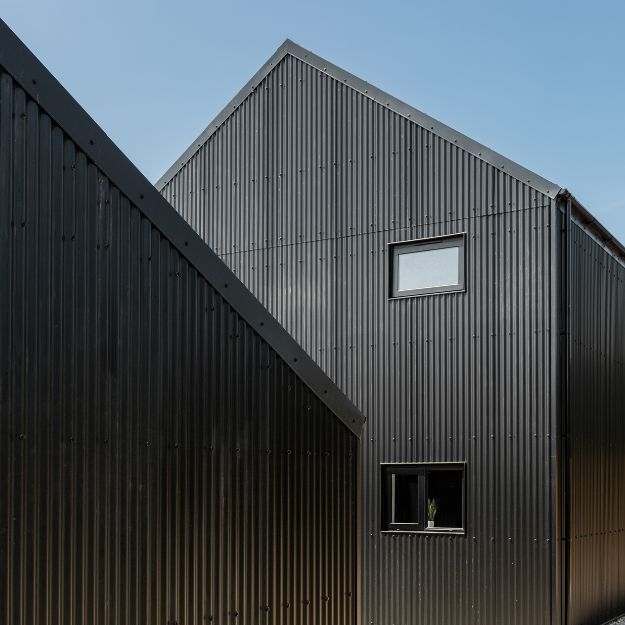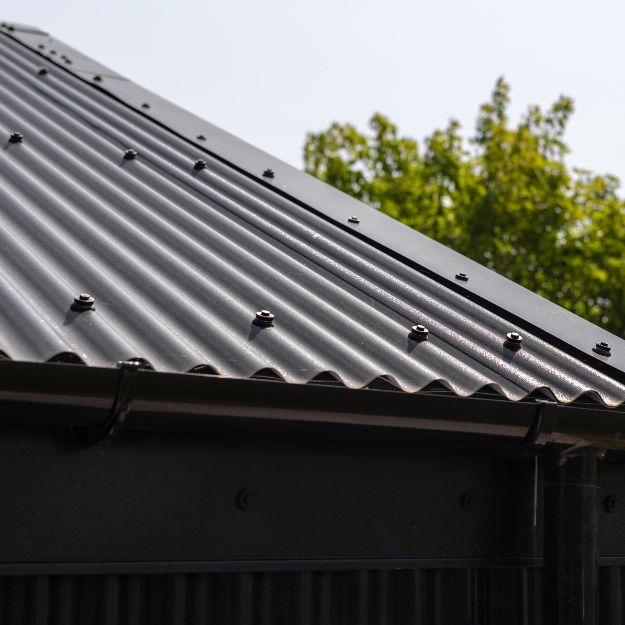 To achieve the onyx-black finish on the Sheets, a PVC Plastisol Coating has been applied during the manufacturing process. PVC Plastisol is a 200-micron thick protective coating that extends the lifespan of the Galvanised Steel Sheet typically by 25 years to the first maintenance or repaint, and has a leather-embossed finish for a textured completion.
The 13 rounded corrugations that feature on each Cladco Metal Roof Sheet aid water run-off and help to prevent the build-up of natural debris such as moss and leaves – a crucial factor when roofing a project nestled within the rural countryside of South Devon.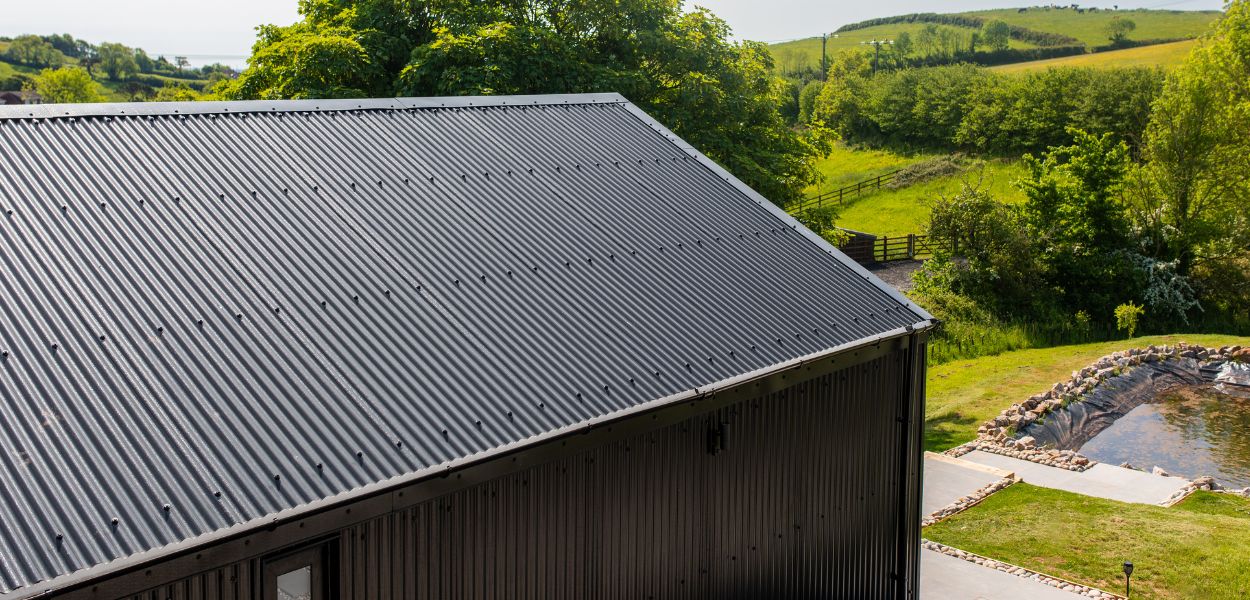 With this PVC coating, the corrosion resistance, durability and overall benefits of the Sheet are vastly improved, for a long-lasting, high-quality project that is set to stand the test of time.
As well as PVC Plastisol, Cladco Corrugated Sheets can be coated with Polyester Paint, which extends the lifespan of the Sheets but only has a moderate resistance to scratching.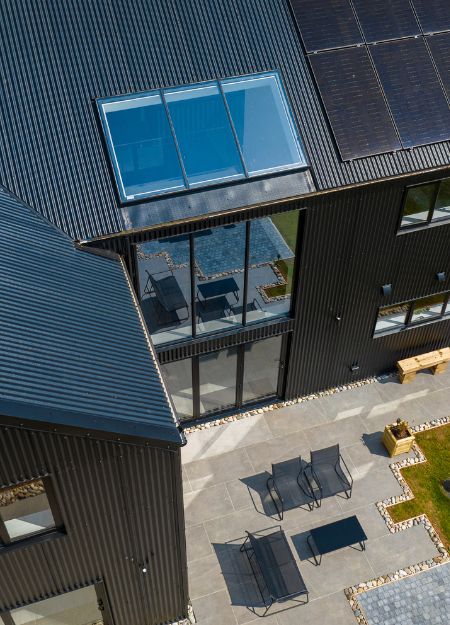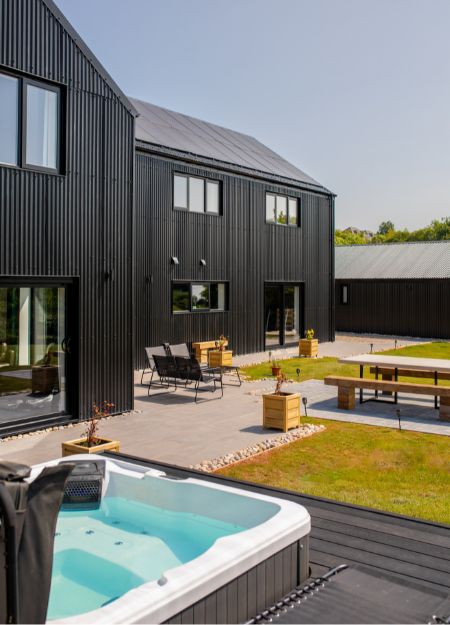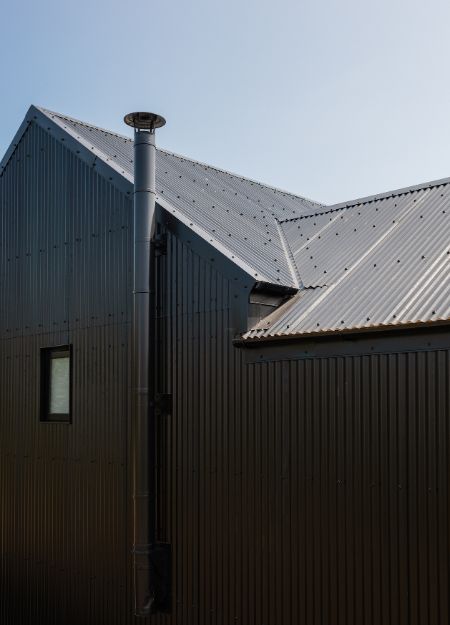 Relax and unwind in the vast south-facing garden, complete with a hot tub, pond, large patio and seating area, for al fresco dining with friends and family.
The 5-seater hot tub is surrounded by Cladco Composite Decking Boards in the colour Charcoal to remain in keeping with the Black Barn's dark aesthetic. These Decking Boards have many advantages including being low-maintenance and easy-to-install with a low-slip surface - keeping guests and pets safe from any trips and slips during their stay.
The Black Barn boasts multiple eco-friendly solar panels on its roof which power the majority of the property, with Cladco 13/3 Corrugated Steel Sheets having an ideal load-bearing weight that has been tested to current CE EN 14782 requirements for added peace of mind.
Cladco Custom-Made Flashings have been installed to seal the ends and corners of The Black Barn and its surrounding outbuildings, helping to protect against water intrusion.
As well as being an integral component of any Corrugated roof, Flashings are a great opportunity to enhance the aesthetics of the build, and here they have played a vital role in creating this impressive home which required bespoke specifications..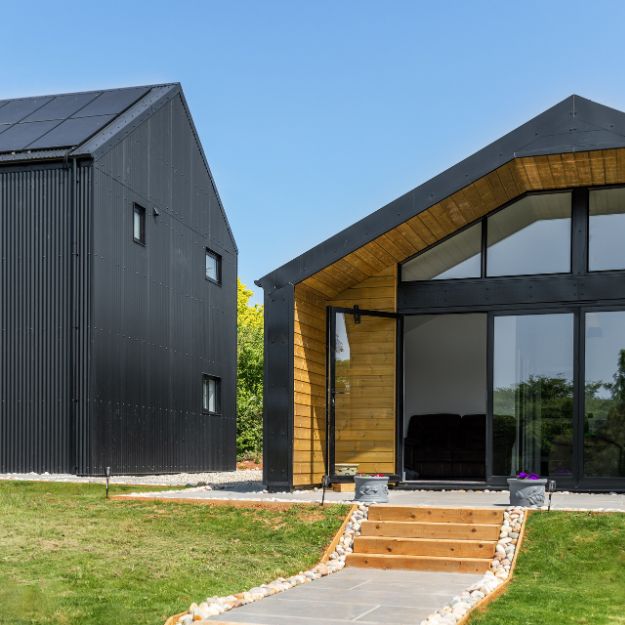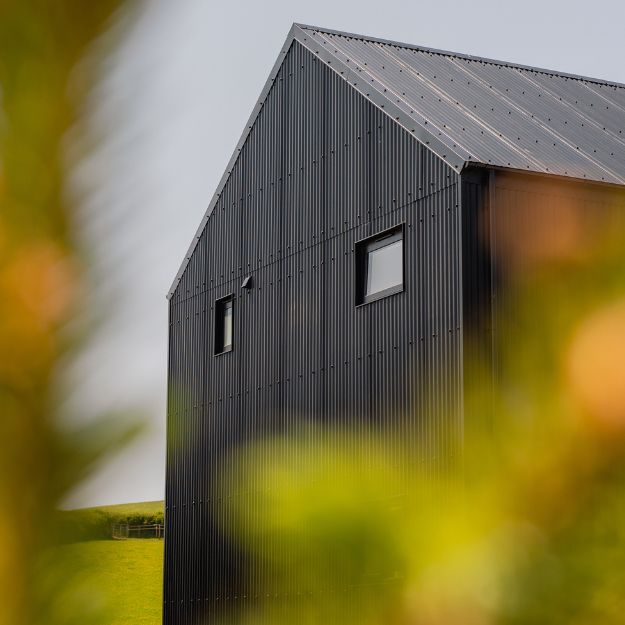 If you have a building design coming up and are looking to use Cladco 13/3 Corrugated Sheets as either a metal Roofing or Cladding material due to their durable, lightweight properties and range of colours and coatings, take a look at our Roofing and Cladding Installation advice here. *Please note, that this is for guidance purposes only.
13/3 Sheets have a coverage of 990mm when lapped and can be applied to any domestic, commercial, industrial or agricultural buildings. As well as 13/3 Corrugated, Cladco Roofing supply the following profiled Sheets:
To find out more about Cladco Roofing Sheets and Metal Wall Cladding, visit our website cladco.co.uk or call us on 01837 659901 to speak with a member of our friendly sales team.