This is a question we are sometimes asked, will my Tileform Roofing Sheets look like traditional clay tiles? Here at Cladco Profiles we offer a Tile Form Sheeting often referred to as tile effect sheeting these Tile Form roof sheets are designed to look like an authentic pan Tile Roof.
We offer these roofing sheets in three colours, black, graphite grey and copper brown.
The image above shows Cladco Tile Form Roofing Sheets in graphite grey. These tileform sheets are much easier and quicker to fit than traditional clay tiles, they give the appearance of clay tiles without the hassle and expense of the real thing.
Being offered in three colours allows you to choose the one that will work best in your surroundings.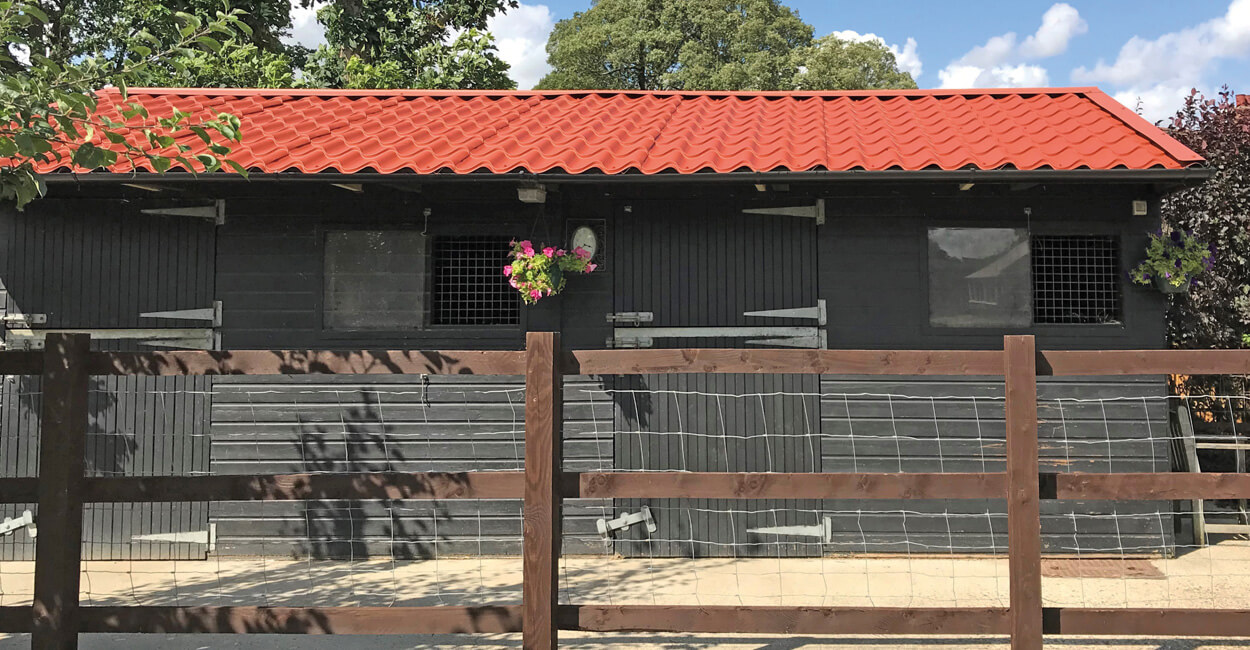 Traditional clay tiles are usually red or brown, those wanting a more traditional look may opt for the copper brown colour option to ensure they keep with the authentic look.
Using 0.6mm galvanised Swedish Steel tile form sheets are formed and then given an extremely tough and hard wearing Mica coat on the external face. With its profile height of 41mm each sheet covers a width of 1,000mm when installed.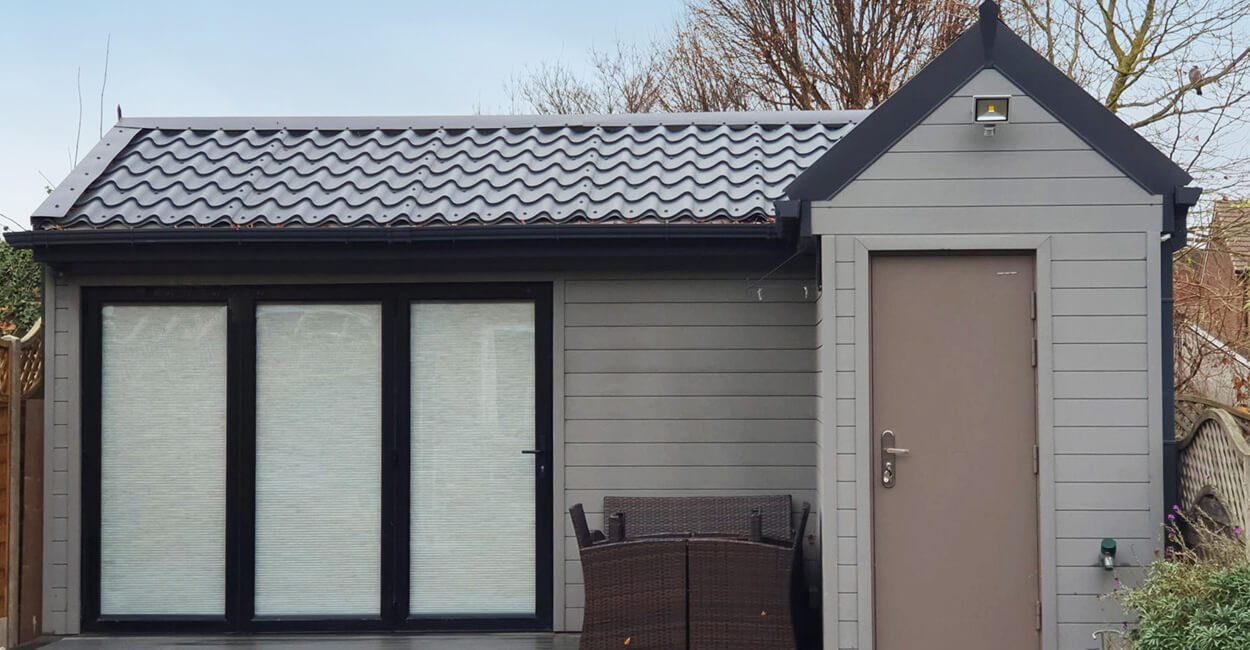 Traditional Clay Roof Tiles are designed mainly to keep out rain, and are traditionally made from locally available materials such as terracotta or slate. Modern materials such as concrete and plastic are also used and some clay tiles have a waterproof glaze. As each tile needs to be fitted by hand individually it takes far longer to install these rather than Cladco Tile Form Sheeting.
Should you require traditional clay tiles for listed buildings, building regulations or conservation areas you must ensure you speak with the apropriate party before installing any other products.
We always advise ordering a sample before purchasing Roofing Sheets so you can ensure the colour and quality is what you are looking for.
For more information on our roofing sheets please visit our website or contact our sales team on 01837 659901.