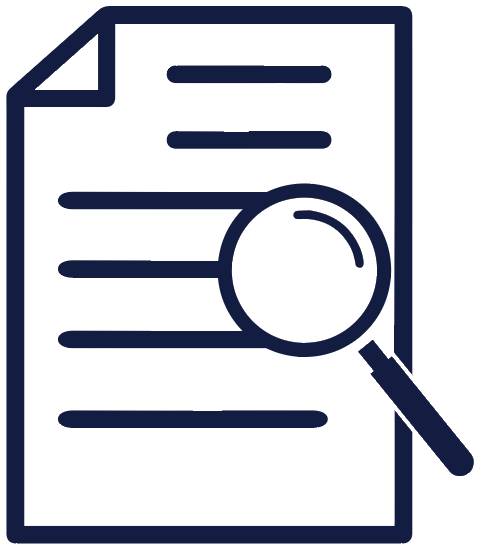 Keeping the contents of your shed dry and safe from the elements for a long period of time is vitally important and will come down to your choice of shed roofing material. Undergoing a re-roofing project, whether you plan on DIY-ing it, or calling in a contractor, there is plenty to choose from, all of which vary in style, costs and longevity.
By the end of this guide, you will have a better idea on which is the right option for you, whether that's rubber roofing for a flat shed roof, asphalt shingles for easier installation, a cost-effective solution, or longer-lasting metal sheets, for example.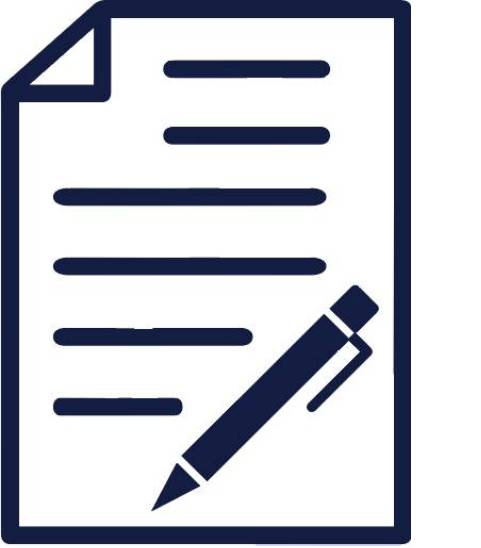 Roof pitch
Aesthetics
Ease of Installation
Maintenance
Bitumen Roofing Felt
EPDM Membrane
Metal Roofing Sheets
Tile Effect Metal Roofing Sheets
Roof pitch
The pitch of a roof describes the angle from the horizontal plane rising up to the apex of the roof. This angle will determine which kind of shed roof materials will be most suitable.
A 'pitched roof' is any roof that has an angle of 10 degrees or more, whereas a non-pitched roof or 'flat roof' has a roof pitch angle of 0-10 degrees. There are pros and cons to both of these, which we look at below, as well as the best shed roofing materials depending on your roof pitch.
Shallow roofs or 'flat roofs' - these have a roof pitch of less than 10 degrees, and only a few types of roofing materials are suitable for these angles. Bitumen roof sheets and EPDM rubber roofing materials are typically the preferred option for a flat roof due to their unbroken, seamless coverage.
Steep roofs - with a pitch of 10 degrees or more, these have improved water run-off properties and increased resistance to water ingress in wet and windy conditions.
Durability against intended environment
Heavy rainfall, coastal sea air, or constant strong winds will all play a part in your choice of roofing material. This is a primary concern with any garden shed roof and is important to know which roof will provide the right level of resistance for the type of conditions it will be subjected to.
Take into consideration the installation method of the roofing material, and whether sheets lap over and create a join, or require screws to go through the surface of the material, to potentially risk water intrusion and leakages.
If you live in a climate that experiences weather conditions such as heavy snowfall, then installing with a pitch of more than 10 degrees will help to avoid a build-up of snow and reduce the downward force applied to the roof and building.
Aesthetics
There is another big factor in the choice of which roofing material to choose for your shed, and that's how it will look.
More stylish options such as wood shakes, or clay tiles, are available in different designs that can produce a high-end aesthetic and more contemporary appearance for your shed over bitumen sheeting, for example.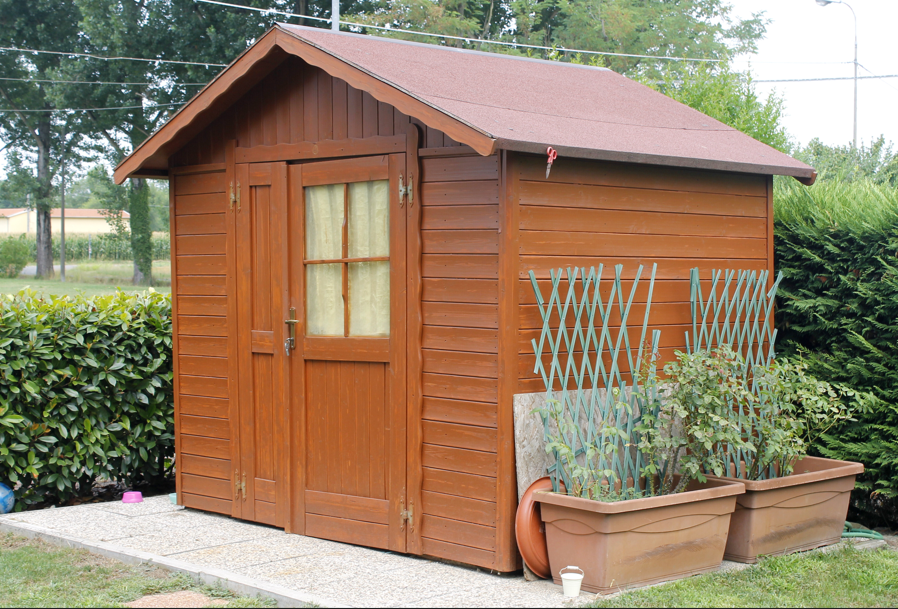 Metal roofing sheets can provide a more industrial or contemporary aesthetic, with varying profiles available to suit the design of your shed. These include 32/1000 Box Profile and 34/1000 Box Profile, Corrugated and Tile Form sheet metal profiles.
Ease of Installation
The size of your shed will determine how easy the installation will be. Some roofing materials are easier to install than other roofing materials. If handling individual tiles, expect to spend more time installing. For complete sheets and tile segments, installation can be a lot quicker.
Economics
When calculating economical value of your shed roofing materials, you have to take into account lifetime value, consider maintenance costs, upkeep and initial purchase price per metre squared.
The lifespan of your garden building will vary from 15 years to 60 years depending on your choice of roofing. Most roofing types are low maintenance, however, some will require more to be spent on the initial outlay than others, but these can last longer.
Consider weighing up how often you may need to replace individual tiles, compared to the initial outlay of sheets, and if opting for sheets, then this might work out more cost-effective in the long run.
Maintenance
Maintaining your shed roof shouldn't be a chore and needs to only require occasional visual checks a few times a year to look out for leaks, cracks or signs of weathering.
Metal roofing is known to be low-maintenance having been produced and used for many decades. Sheets have been known to last up to 50 years or more in normal environments.
Wood tiles can also provide long life with little maintenance required, so make for a great option for shed roof coverings. Tiles will need individual replacement if one comes dislodged or cracked for any reason.
Bitumen roof felt is a hassle-free, weather-resistant option with a couple of ways to install it correctly; either using felt adhesive or a torch-on method using a flame. The latter of these two is the more challenging and dangerous to undergo, however, produces a watertight seal that can withstand harsh weather conditions, UV rays and high winds.
With bitumen roofing felt, when installed properly can provide a leak-proof roof that's versatile and replaceable, with no roofing nails or screws that could potentially cause holes in the surface for the water to leak through.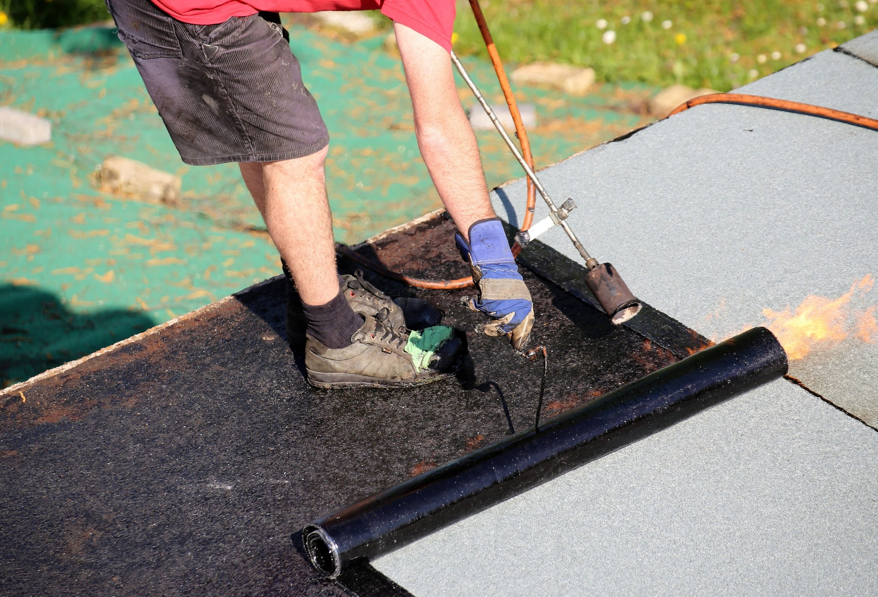 This type of shed roof covering works well for low-pitched garden sheds and, when properly installed, can last up to 10 years. Bitumen sheets aren't the most attractive shed material, and can tear easily and subsequently leak, but are easy to work with and install, with prices starting at £30 per sq. metre.
EPDM rubber roofing material is a low-cost, long-lasting material and a popular choice for shed roofing. As a synthetic material, this type creates an insulating, water-resistant membrane that can be used with a shallow pitch, making this preferred for a flat roof or low-pitched roof.
The durable nature of EPDM roofing materials provides greater protection from standing water that might occur with flat roofs.
Although initial costs of materials are low for this type of roof material, installation of an EPDM roof is not as simple as other materials and requires specialist working knowledge and experience.
Although durable and long-lasting over time and resistant to weathering, EPDM rubber roofing is not impenetrable and can become pierced if the rubber membrane comes into contact with sharp objects. This will affect the waterproof properties of the roof and can lead to leakages over time.
An EPDM rubber roof is also a preferred choice if a level of fire protection is required. But with anything fire-rated, it is recommended to consult the manufacturer or contractor depending on the existing materials used in the roof.
Not the most aesthetically pleasing roofing, EPDM is easily applied using adhesive. Prices start from £9 all the way to £90 per sq. metre for this type of roofing.
When it comes to versatility, metal sheets offer just that. Box Profile and Corrugated Sheeting are two popular choices for sheds, as well as Tile Form profiled sheets (see Tile Effect Sheets below), manufactured from galvanised steel and finished with a range of coatings that offer varying levels of wear protection and scratch resistance.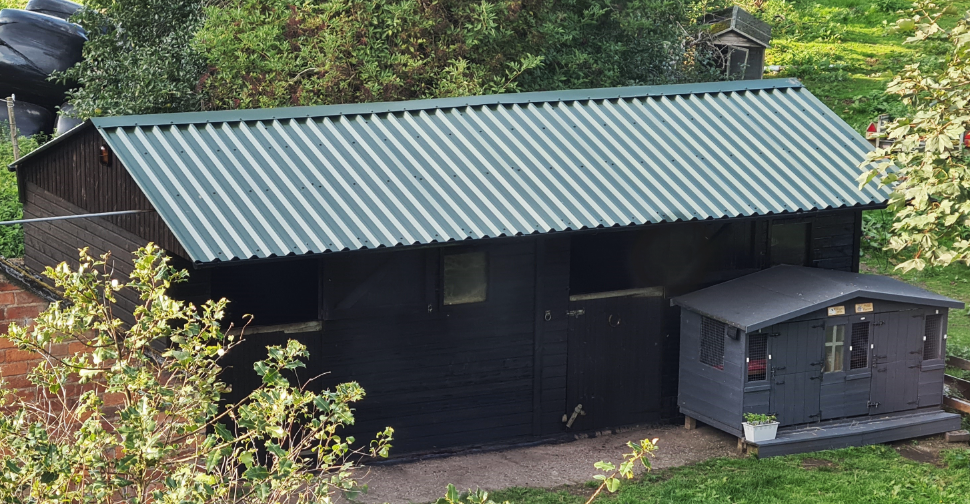 Whether you are looking for hard-wearing properties in the form of PVC Plastisol coated steel sheeting that gives long life, typically 15-25 years until first maintenance and up to 50 years of life, or for a more affordable option such as Polyester Paint coated sheets, which give typically 8-12 years until first maintenance.
Different roof pitches will demand a certain type of material. Metal roofs are best suited for garden buildings with a pitch of 4 degrees or more for Box Profile Steel Sheeting, or a minimum of 10 degrees for Corrugated Steel Sheeting. Sheets can be heavy depending on the length of your shed, so installation on larger projects will require expertise.
Steel roofing can provide a contemporary aesthetic, which has proven popularity with homeowners looking for lasting shed roofing materials. Metal sheets are usually available in 1-metre widths, which makes them an ideal choice for a shed roof covering with corrosion resistant.
What's more, installation of the sheets onto a garden shed can be undertaken without paying extra for a contractor, which is an advantage of this type of roofing sheet. Prices start from £5 per sq. metre
Tile Effect Metal Roofing Sheets
Tile Effect Metal Sheets come in different profiles, including the popular Tile Form Sheeting, and have the advantages of metal sheeting with the added benefit of looking like individual tiles.
Tile Effect Sheets can offer increased durability with a coating of Prelaq Mica applied to the finish of the steel sheet. This coating gives a higher level of scratch resistance and weatherproofing for longevity over other materials. Metal roof tiles can last more than 50 years in normal environments, however, as with all roof materials, after 20-25 years, it's not unusual to see surface fading or wear.
Maintenance of this type of roofing material is minimal, and this goes for saying with many of the shed roof materials listed in our article. Metal sheeting will usually only require annual checks for debris build-up and the condition of fixings.
Tiled roof materials that are supplied in sheets are more cost-effective and easier to install using fixings onto timber purlins, for example. For a shed roof, where the area to cover is relatively small, sheets can be manufactured to one-metre lengths, for example, and overlap and sealed with either mastic lapping tape or silicone, then fixed with screws and caps to create a watertight lapping join.
For tile effect metal roof materials, a pitch of 12 degrees or more is recommended, however with any type of shed roofing material, check the minimum pitch as recommended by the manufacturer. With a choice of colours available, Tile Form is an attractive option for any shed design. Prices start from £22 per sq. metre for Tile Form Sheeting.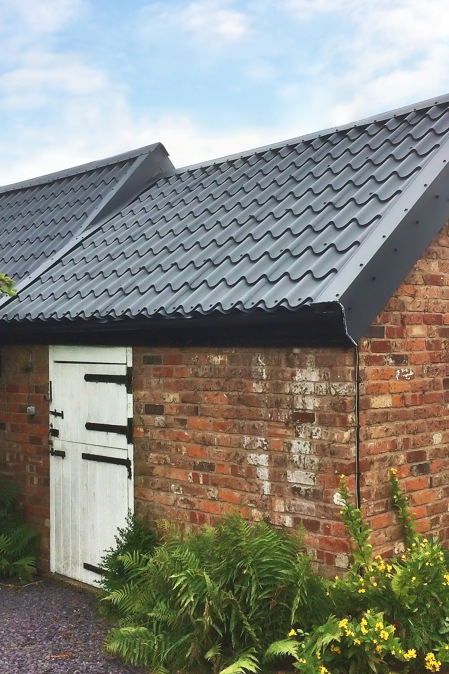 Onduline roofing is corrugated bitumen sheets that benefit from low noise levels and a traditional aesthetic that has been used for centuries.
For shed roofing, onduline is a durable alternative to steel sheets with greater thickness and lighter to handle, making installation easier. Compared to flat bitumen roofing felt, the corrugated profile of onduline improves water run-off and reduces the risk of standing water on a flat surface.
Onduline roofing is an environmentally friendly option manufactured from 50-60% recycled materials and without the presence of hazardous elements.
Onduline is a popular shed roofing material due to its thickness and durability, however can suffer in harsh weather conditions. This sheet option has suitability for low profiled roofs from 10 degrees or higher.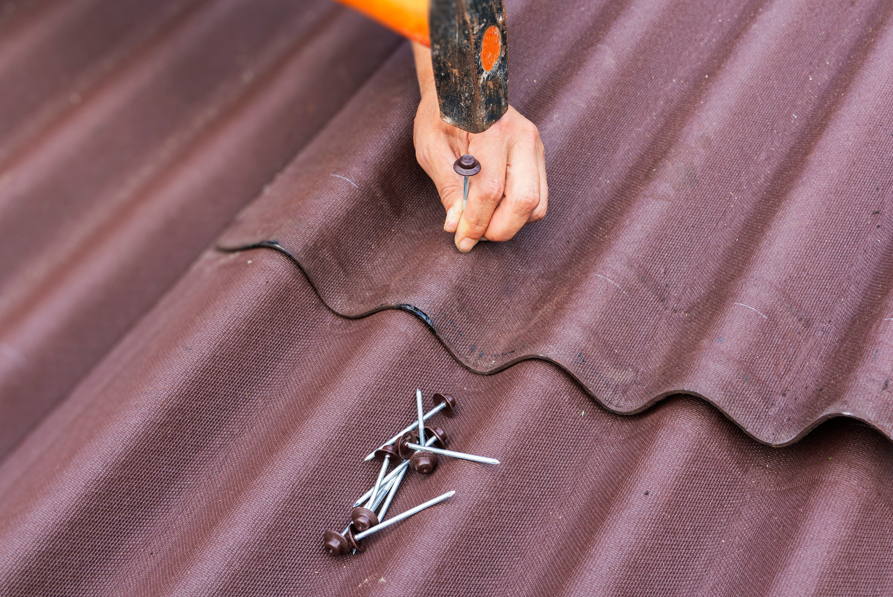 Onduline has a high wind resistance once installed correctly. UV resistance and colour options also form part of the onduline product selection when shopping. Prices for onduline start from £24 per sq. metre.
Bitumen tiles, or asphalt roof shingles, are a low-maintenance option for shed roof coverings and are easy to install, supplied in lightweight, tabbed asphalt waterproof materials that can be fastened to a shed roof using screws and an adhesive strip. In contrast to roll roofing techniques, such as torch-on bitumen, shed felt tabs are much easier to use.
Roof bitumen tiles are a low-cost solution that makes them a popular option for DIY garden buildings or shed roof replacements. Requiring little DIY expertise, asphalt shingles are easy to install and last up to 10 years in most cases.
Providing a waterproof membrane for your own shed roof, asphalt shingles are suitable for low-pitch roofs. With a lower initial outlay at the beginning for this type of roof material, long-term costs for replacing tiles and general upkeep are a disadvantage of this roof covering, as well as strength in harsh weather conditions.
Replacing asphalt shingles makes undergoing repairs relatively easy and are cheap to buy in bulk from £7 per sq. metre.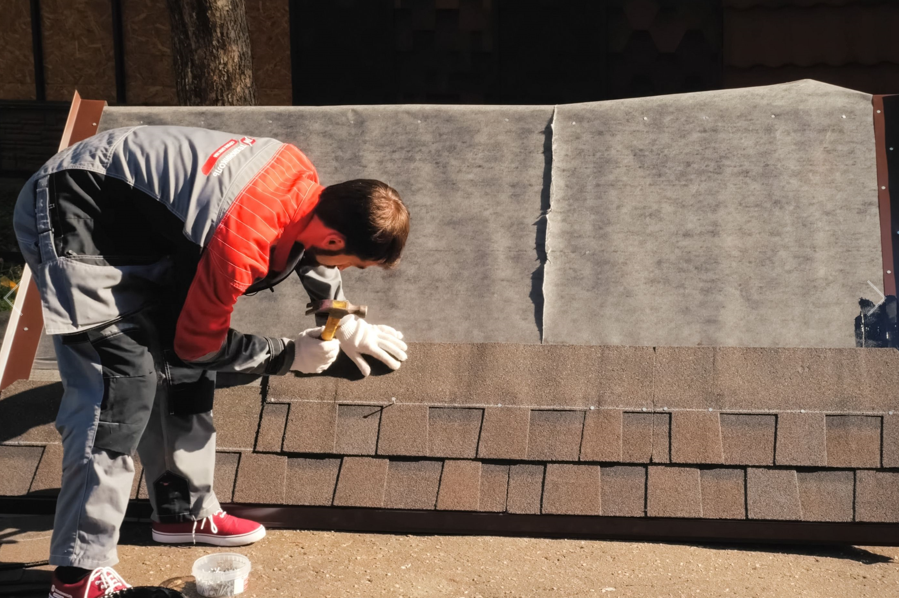 Unlike other forms of roofing material listed in this article, the timber surface of cedar shingles requires a pitch angle steep enough to allow for adequate water run-off, which is generally from 14 degrees upwards. This is generally the case for many other forms of shingles, due to the risk of water intrusions at lower angles.

Wood roof shingles are available as treated or untreated, so can provide a certain level of weather resistance, however, this can be compromised if shingles become loose.

Roofing shingles are not the cheapest roofing material on the market, with costs ranging from £150 upwards for coverage of 2.2-metre squared coverage, with a long life in excess of 30 years.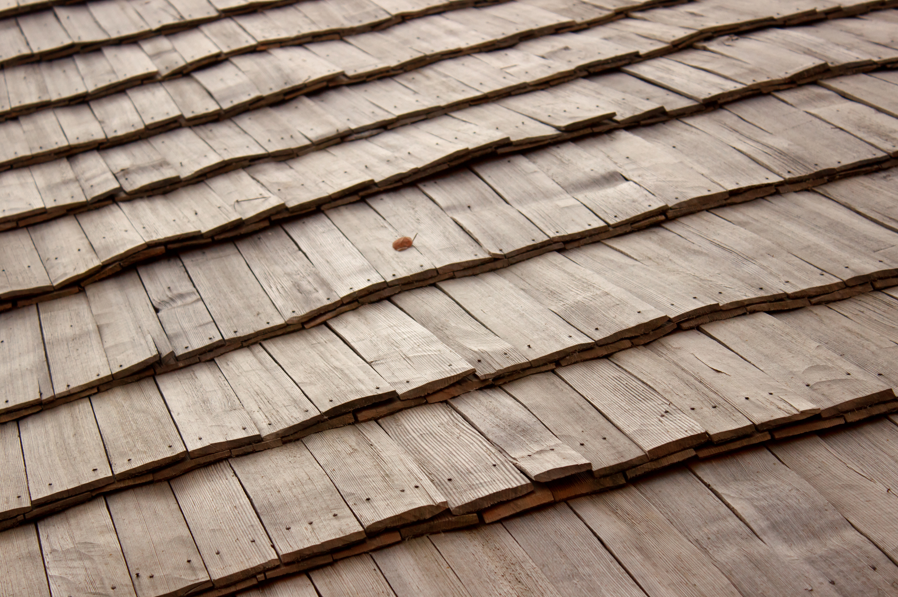 Maintaining wooden shingles is going to be a regular job that will keep them looking at their best for decades. As is also the case for wood shakes, keeping them free from algae throughout the year is key, with a combination of diluted bleach, or specialist cleaning equipment, to routinely keep them looking as good as new.
Roof shingles are quite expensive with prices starting from £45 per sq. metre and are time-intensive during installation with a minimum pitch roof of 14 degrees.
Unlike wood shingles, wood shakes feature a more rough, uneven surface that will represent natural timber with added depth to the roof design. Wood shakes are stable and weather resistant, with higher durability than wood shingles due to their thickness for a premium wood roof finish.

Wood shakes demand a 20-degree minimum angle, which can increase the overall cost of installing and initial outlay for materials. This creates a steep roof for your shed and may not be ideal, but provide a weather resistant surface that is long-lasting.

Although one of the most aesthetically pleasing shed roof options available, wood shakes demand a higher level of maintenance throughout their life span and are time intensive to install and costly.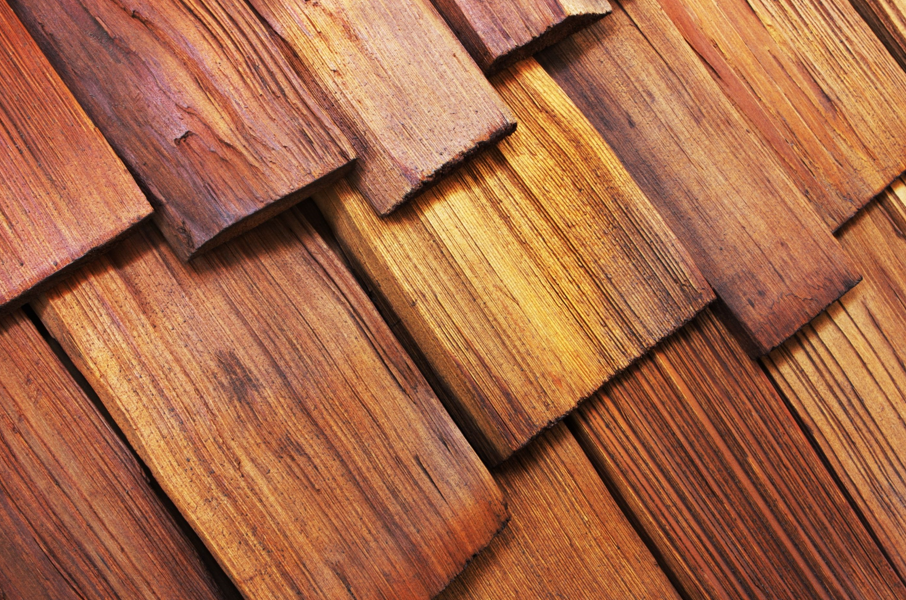 Polycarbonate roofing materials are supplied in sheets that have hard-wearing, durable properties to make these some of the best options for a shed roof. One of the most popular shed roofing materials on the market, a polycarbonate roof is easy to install when compared to a rubber roof, for example.

Polycarbonate roofing sheet benefits from a number of properties, such as the ability to withstand wind levels that would otherwise cause felt shingles, for example, issues. UV light is also absorbed, however, sheets can become unstable in freezing temperatures. and scratch easily.

Aesthetically speaking, polycarbonate sheets offer transparency that is akin to glass, with panels easier to clean than roofing tiles and available in a range of colours and styles. An average lifespan of 10-20 years means this kind of sheeting isn't the longest lasting.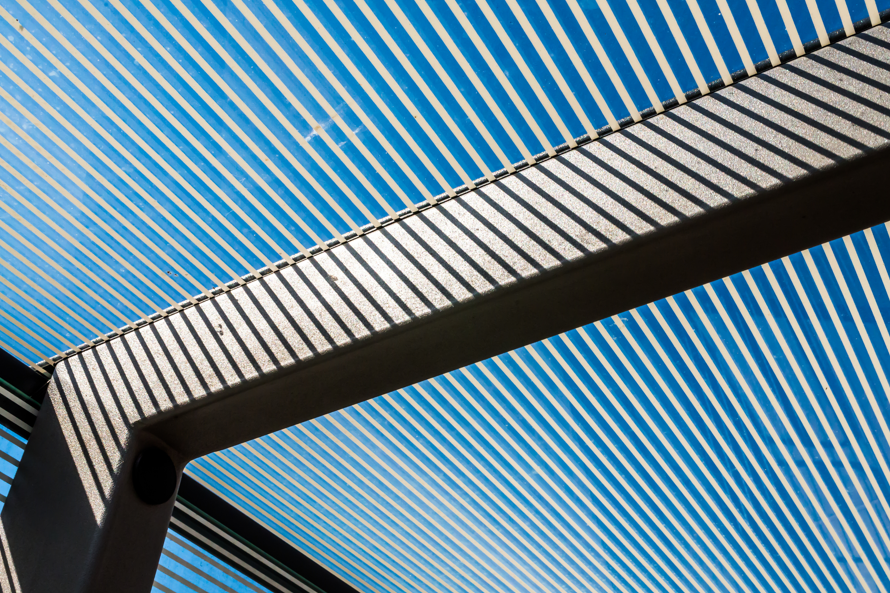 Clay tiles are a popular shed roofing material for homes and larger buildings, as it's easy to repair individual tiles when they become damaged or loose. For a shed roof, clay tiles offer a high-end, pleasing look for your garden.
Because the weight of clay tiles is much heavier than other roofing options available, clay tiles are best suited as a roofing option for larger buildings or sheds manufactured with sturdier brick walls over timber alternatives. Expensive on the initial outlay, tiles will pay off in the long run.
Clay tiles demand a pitch of 15 degrees or more to allow for efficient water run-off, stability and durability. With a long-lasting life of 70 years or more, tiles offer longevity and can be replaced easily to maintain a high-quality look.