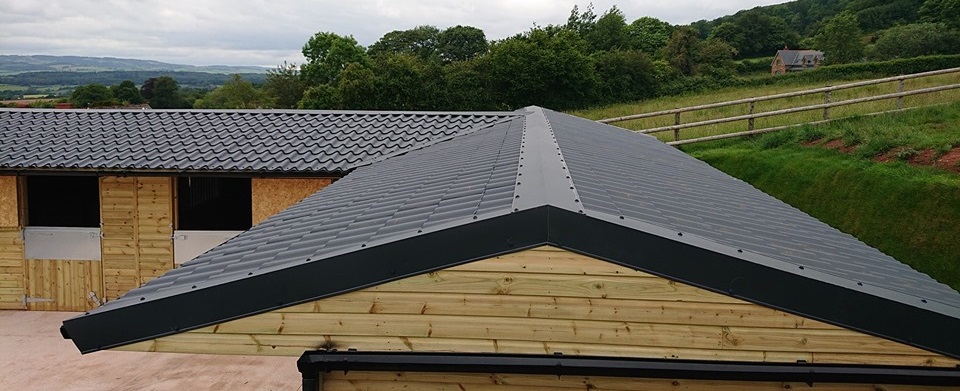 Winter is well and truly upon us, gone are the long, warm, dry(ish) days of summer, and here is the wind, rain and frost of winter.
One thing you don't want to have to worry about this winter is your roof. While metal roofing sheets are long-lasting, durable and good value for money, nothing lasts forever and your roof may need to be repaired or replaced if it has any of these issues.
How will Water Damage affect my roof?
Water damage can be noticed in a variety of ways:
Puddles of water collecting on the roof
Rust and damage in the roofing sheets
Moss and Algae growing
Damp patches appearing on the rafters, insulation or walls
Having water pool on any roof is far from ideal, as the water corrodes metal, causing rust to your steel roofing sheets, resulting in leaks, damage and a failing roof. The damp can then penetrate your building and cause further damage.
Moss is growing on my roofing sheets; will this affect them?
Water collecting on steel roofing sheets will also encourage the growth of moss and algae.
Moss feeds by retaining water, so they are constantly damp and slow to dry out. The moisture held by the moss is then trapped against the corrugated roofing, corroding the steel, and often discolouring and staining it.
What to do if your roofing sheets have holes and Leaks:
Nobody wants to find out that their roof has sprung a leak. When a trusted roof starts to leak, and if you can see the sky through it, unfortunately, it's time to replace it.
Corrugated and Steel roofing sheets will start to rust and corrode when the protective coating has eroded.  Depending on what paint/finish roofing sheets are, the life span for the protective coating can differ.
Quick fixes can be found in patching up the holes to prevent any leaks but for a solid fix replacing the roof is recommended.
Do Sagging Roofs and Roofing Sheets need to be Replaced?
A sagging roofing sheet, may not look like too much of an issue, but it could be incredibly dangerous, especially if the building is in constant use.
Roofing sheets, while they are structurally sound, sturdy and can last for many years. If the elements put too much weight or pressure on the roof it can sag, if the sheets continue to bend and sag, the weight could be too much for the supporting purlins or rafters, causing the roof to collapse.
If your roof is sagging, then it is time to replace your roofing sheets.
Can a build up of leaves and debris effect roofing sheets?
While having debris such as leaves, branches, litter and moss cover your roof, block your gutters and engulf your trims may not seem like a reason to replace your roof, it can cause detrimental damage to your sheeting. If you don't regularly check and maintain your roof from leaves, especially during the autumn.
Fallen leaves can clump together, become damp and cause water to seep into the corrugated sheeting, causing corrosion and rust. Leaves soaked in rain can also put unnecessary weight on the roof, which could result in weakened beams and sagging sheets.
Read more about maintaining your roofing sheets here.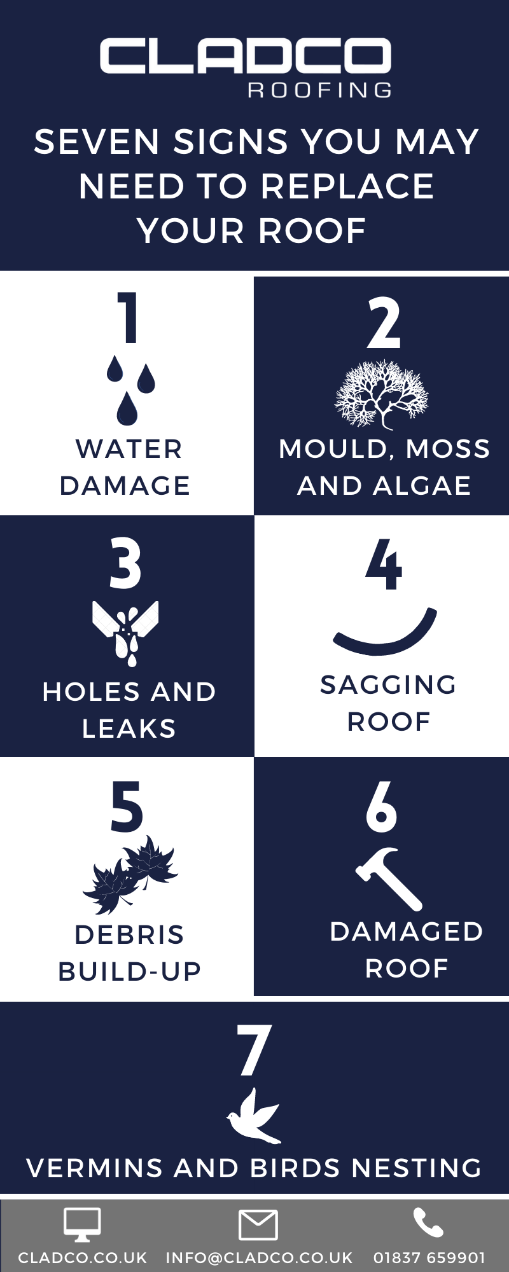 What effect will damaged flashings and trims have on your roof?
Roofing trims and flashings, do a whole lot more than just complete the look of your building. They also do a great deal of work in protecting you, and your building from the elements. The flashings and trims are able to divert water away from the building, helping to prevent against damp and water damage.
When the flashings and trims get older, bent out of shape or damaged in any way, not only will they not look as good, but they will stop working effectively, leaving your building open to the elements.
When flashings become redundant, it is recommended to replace them.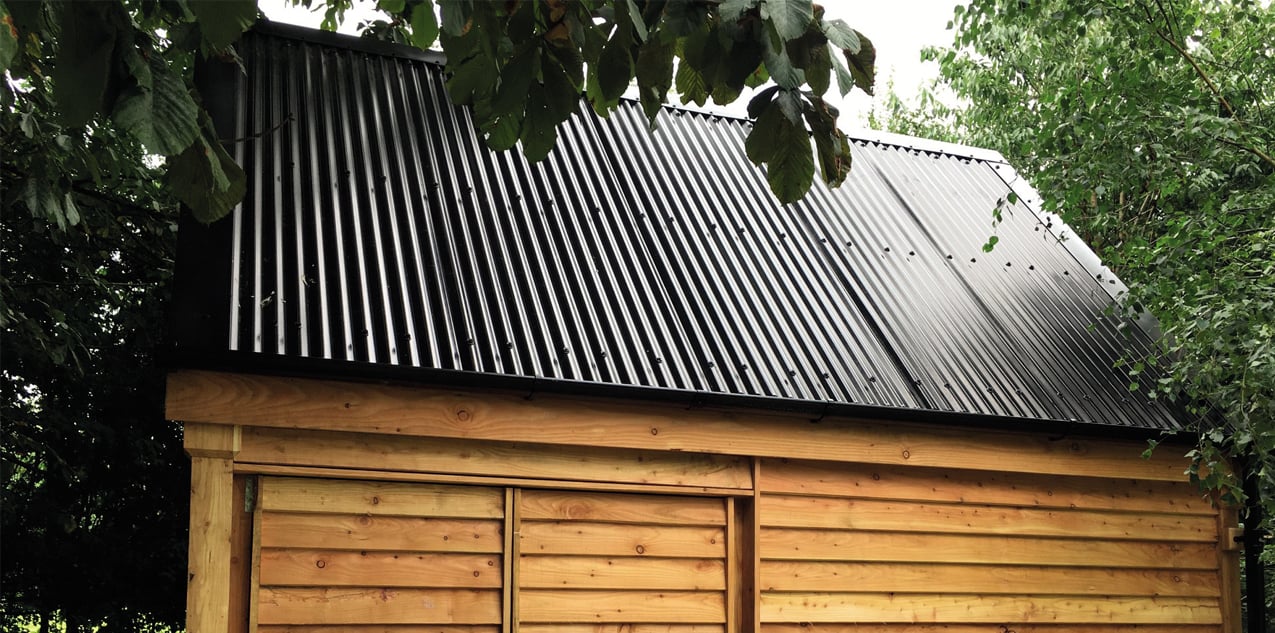 Will metal roofing sheets need replacing if birds and vermin nest in them?
Nobody wants birds nesting in their eves. Foam fillers, trims and flashings are effective ways to prevent openings in the exterior of your roof, openings which birds, squirrels, rats and even bees and wasps would love to make their homes in.
When these foam fillers, trims or flashings degrade, rust or break your building is at risk of animals making their way in, building nests, leaving droppings and sometimes eating the interior beams, joists and purlins that support your roof.
What happens if you need to replace your roof?
If your current roof has one or more of these signs, it may be time to replace your roof. Cladco Profiles manufacture bespoke roofing sheets, with a current delivery time of 2-3 weeks.
Cladco Profiles have a range of roofing sheets, flashing and trims available in a variety of profiles, colours and finishes. As well as a dedicated team who are able to assist in any needs.
Shop the Cladco Profile range by visiting the Cladco website here.
 For any queries email [email protected] or contact the friendly sales team on 01837 659901