Cladco Box Profile 34/1000 Roofing Sheets have been used in this fantastic project. The mixture of materials used within the build, such as the Steel Sheeting paired with the timber cladding and red brick, all work fantastically together, creating a contemporary yet warm rural home.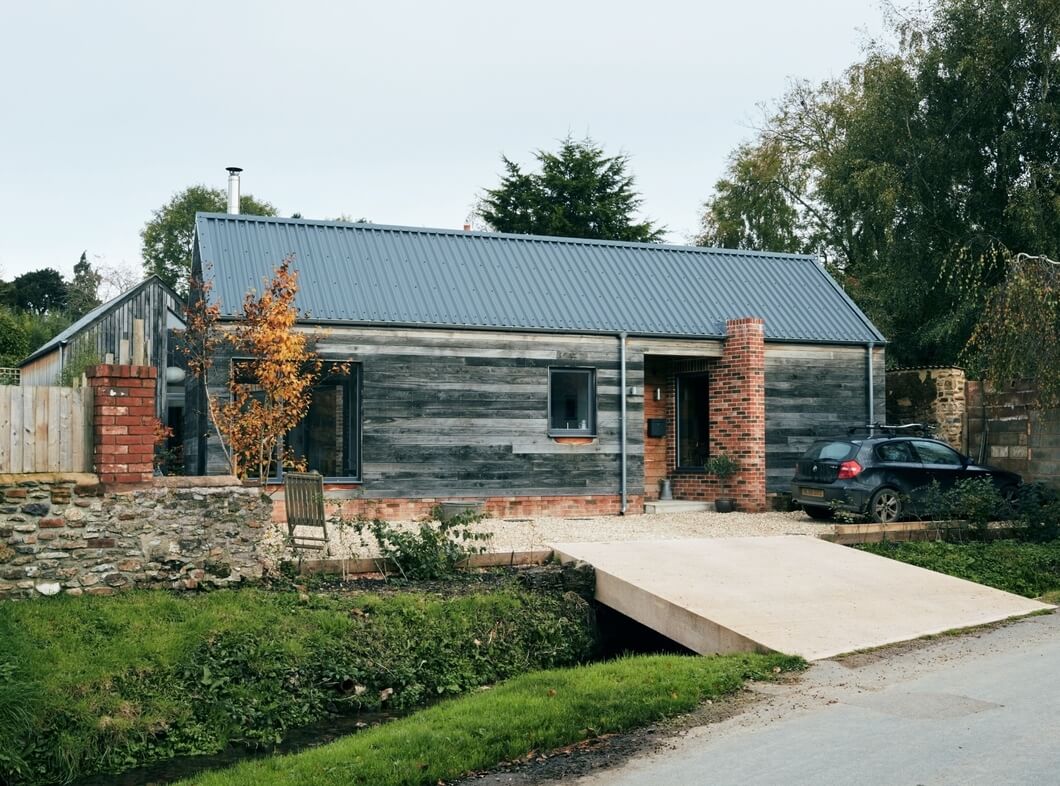 The Scandinavian influences are clear in this build, with the straight lines and darker pallet of tones and shades in the grey timber cladding and Slate Blue Cladco Profiles Roofing Sheets.
Cladco Steel Roofing Sheets can create a contemporary, beautiful and unique home, which balances the manufactured with the natural.
This home, designed with rural outbuilding roots, has been expertly designed to disappear into the site.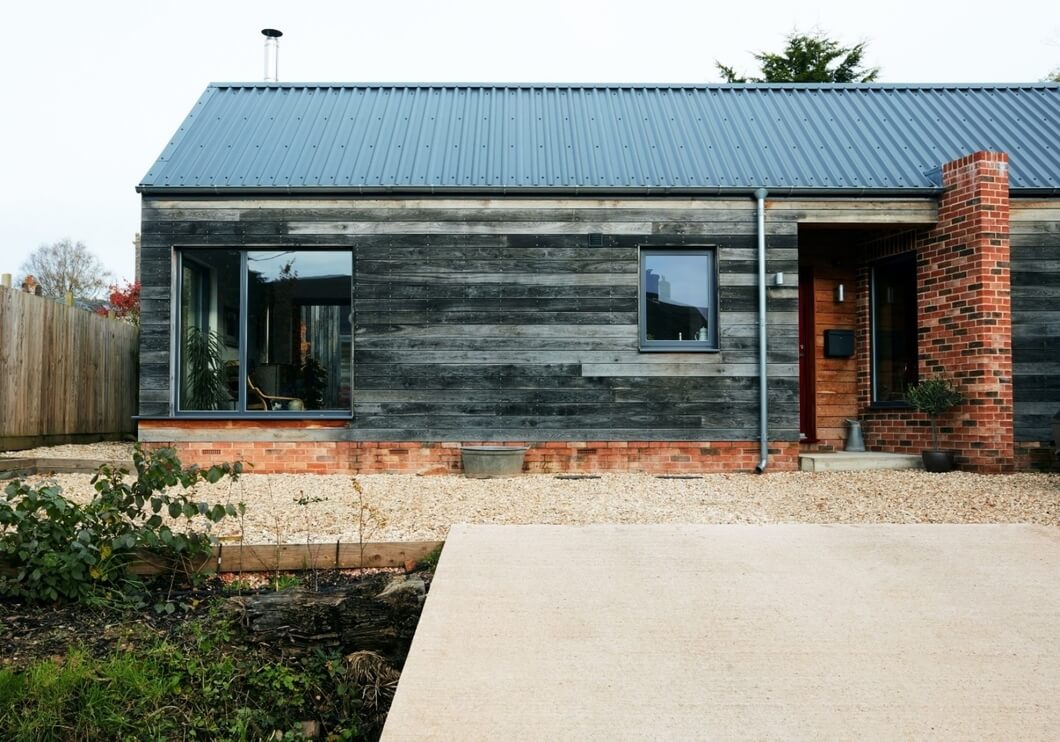 While this build has contemporary aspects, the Steel Sheeting Roof and raw brickwork ensure the home blends in with the rural landscape around, while not bringing too much attention to itself and making a statement in the area.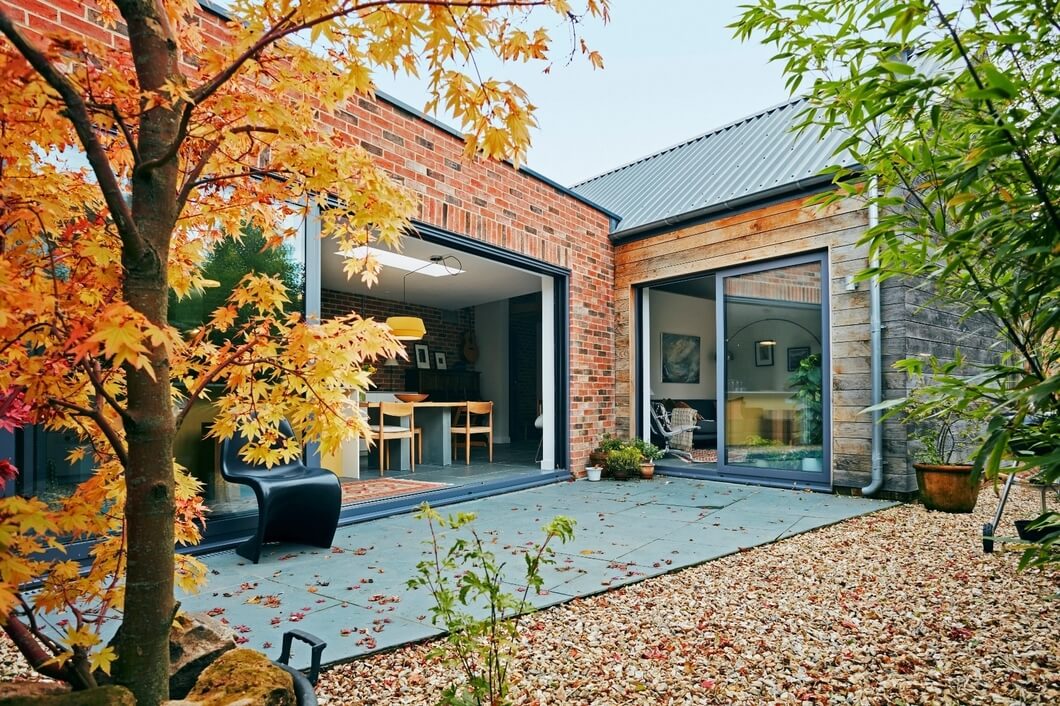 Cladco Box Profile 34/1000 Steel Roofing Sheets in Slate Blue are often used in either agricultural or industrial builds and give this L shaped home a unique yet traditional look. The Steel of the Roof juxtaposes well with the nature within and surrounding build.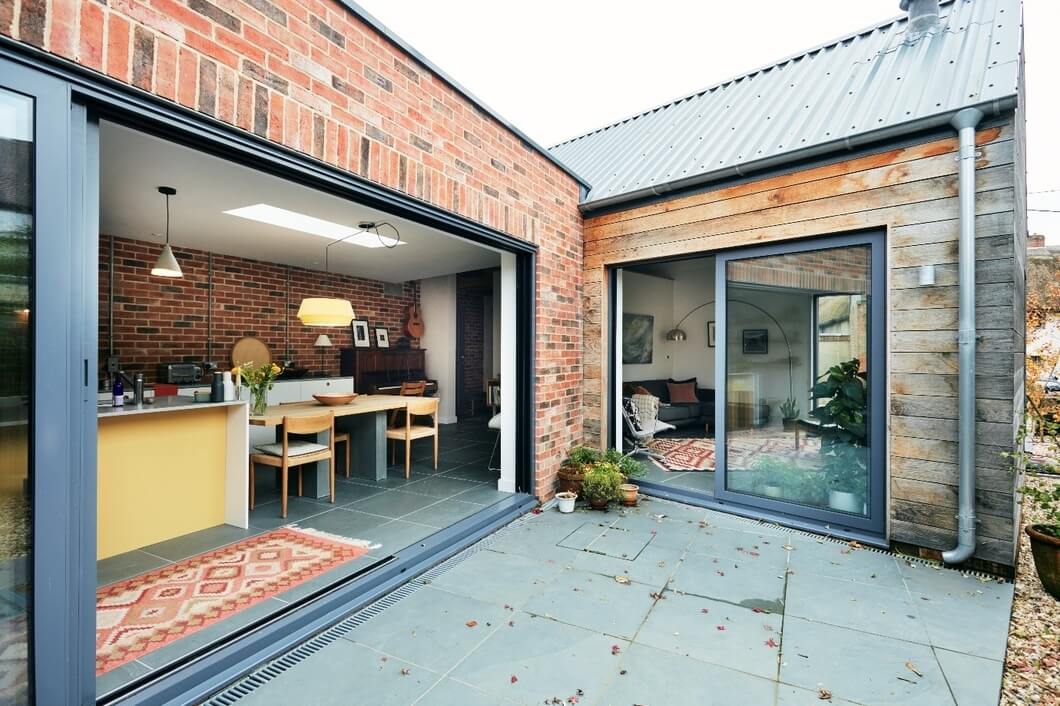 The large expanses of Glass used in this design allows for optimum light penetration, creating a bright, airy and large space. The Glass partition wall allows the outside to come in, with a seamless transition from flagstone flooring to patio.
The colours and shades of the patio and window edges complement the Slate Blue Roofing Sheets perfectly, creating a continuous colour flow throughout the build.
Cladco Profiles 34/1000 Box Profile Roofing Sheets, thanks to its well-designed reverts, will help to drain water effectively from the roof, and its corrosion and stain-resistant properties should help protect this home for many years. (Cladco PVC Plastisol Roofing Sheets should last for 12-25 years before first maintenance).