This home has been beautifully designed, to be a live-in work of art, where the clean and linear lines create a magnificent feast for the eyes. This modern take on a barn conversion has all the magnificence of a barn structure, partnered with contemporary sophistication.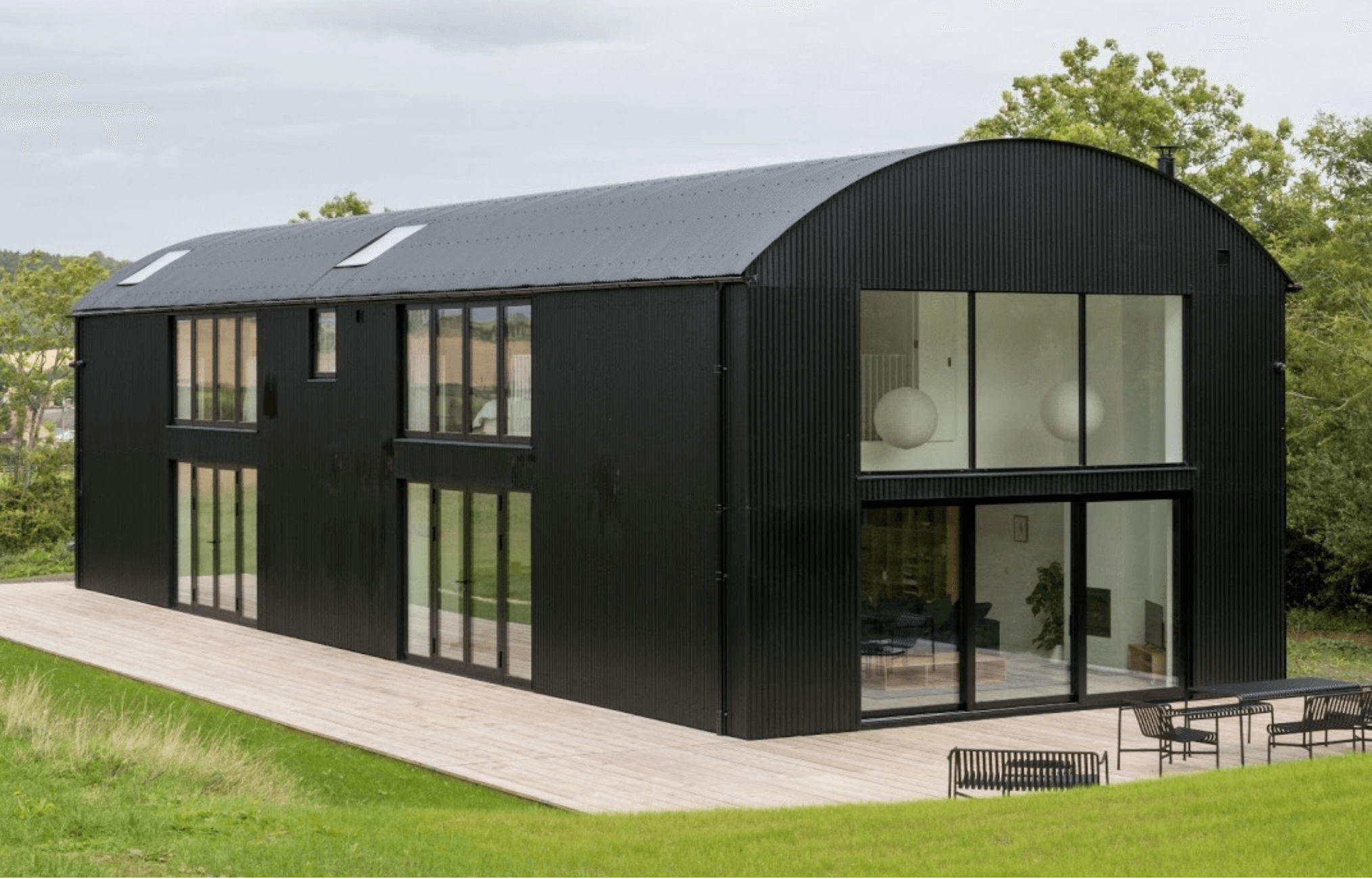 Black Cladco Corrugated Roofing Sheets have been used to not only create a beautiful, functioning and unique home but also used the materials to create a lasting impression on the landscape.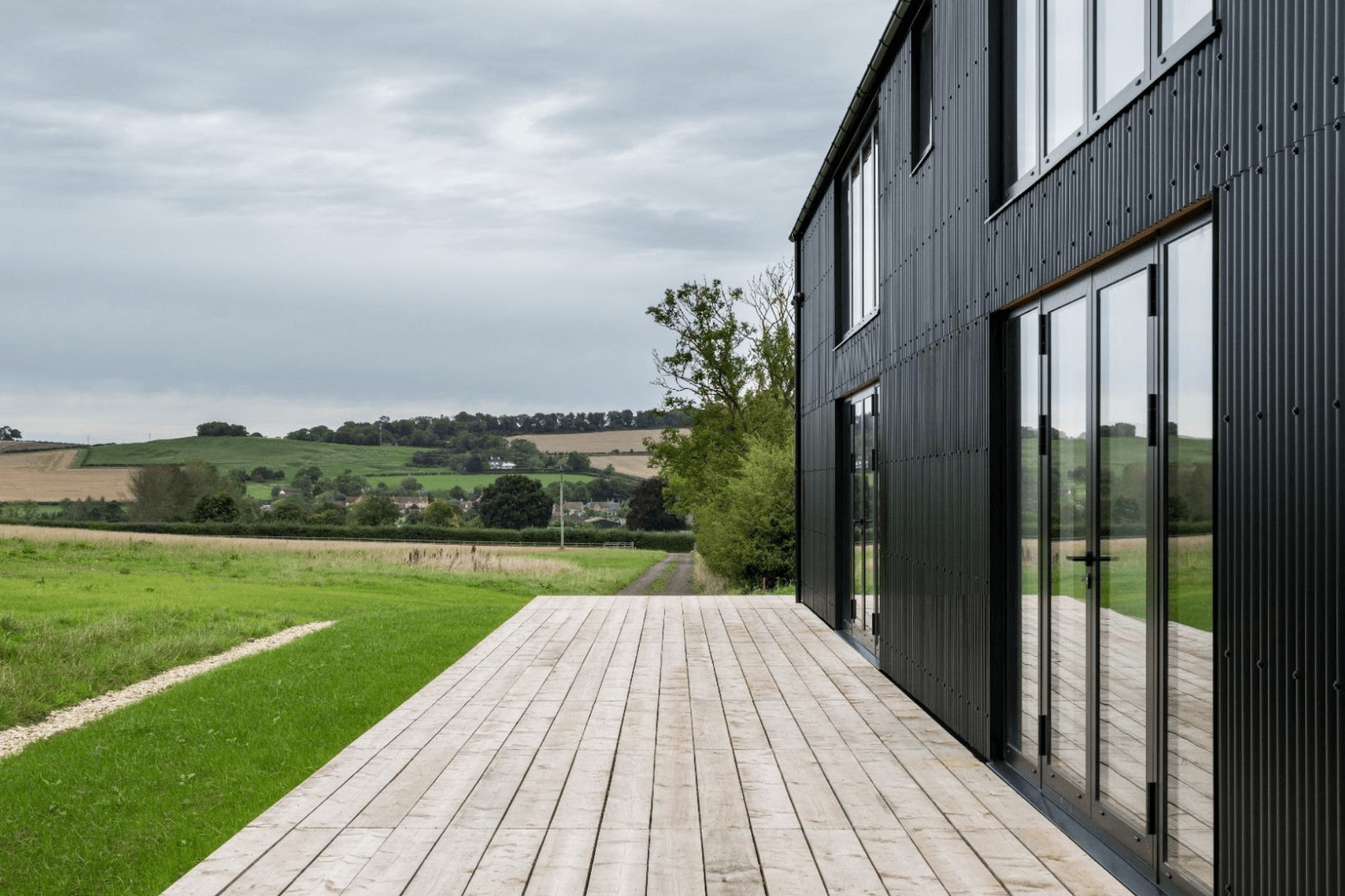 Corrugated Steel Roofing Sheets will help to protect and insulate the home for many years to come. (PVC Plastisol sheeting typically has 15-25 years before first maintenance is needed). Corrugated Steel Roofing Sheets are lightweight and easy to install, thanks to the dark contours of the building it does not overpower the view, but in fact blends in to the surroundings.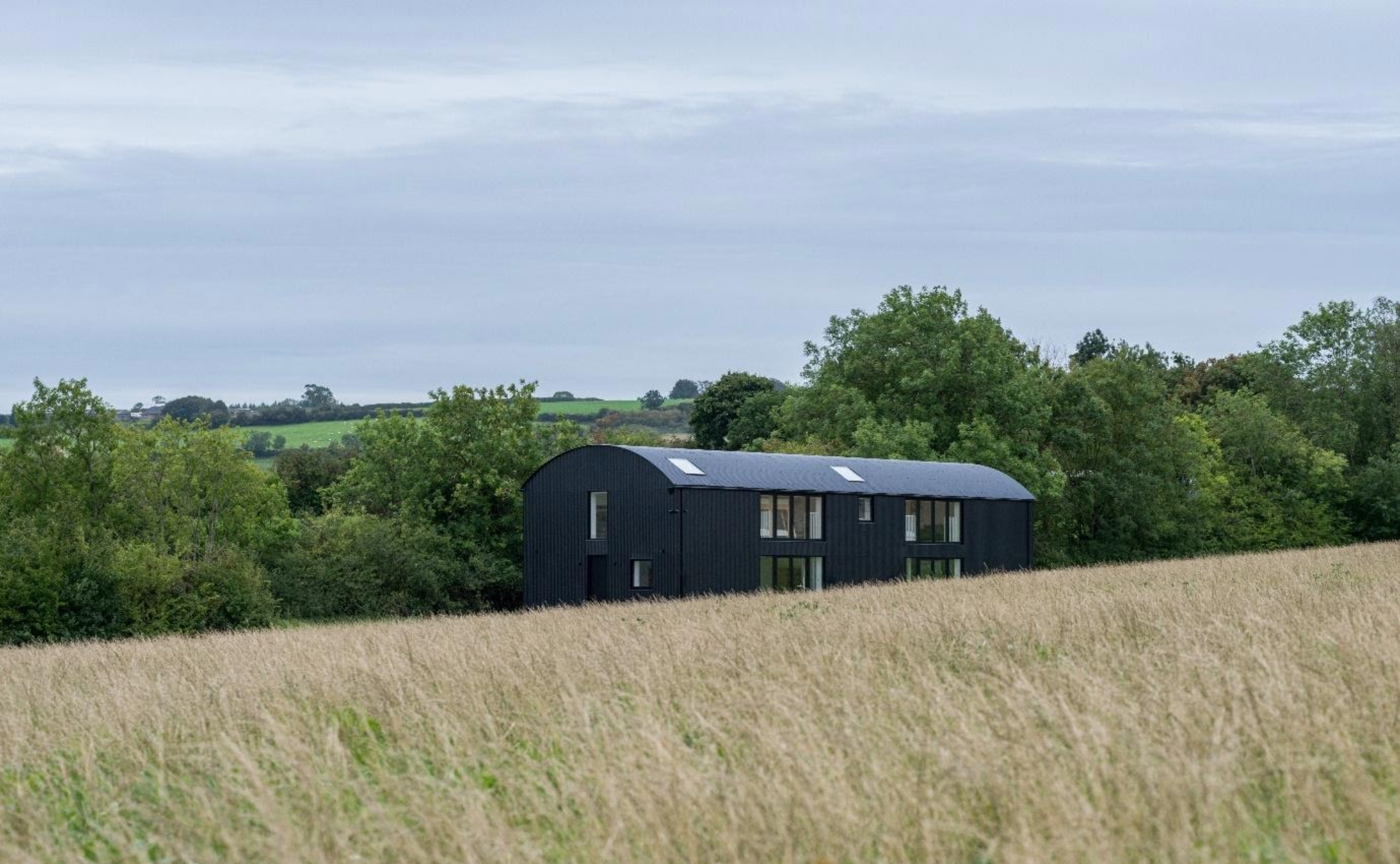 The large windows also allow the occupants to enjoy their stunning countryside views, giving the feeling of the outside and the inside of the home as one. Cladco Corrugated Roofing sheets are easy to install around windows and doors for an easy and simple fit.

The use of multiple large windows across the entire building allow maximum light penetration, partnered with the tall walls and high ceilings, giving the interior of the home an airy and fresh feeling and look.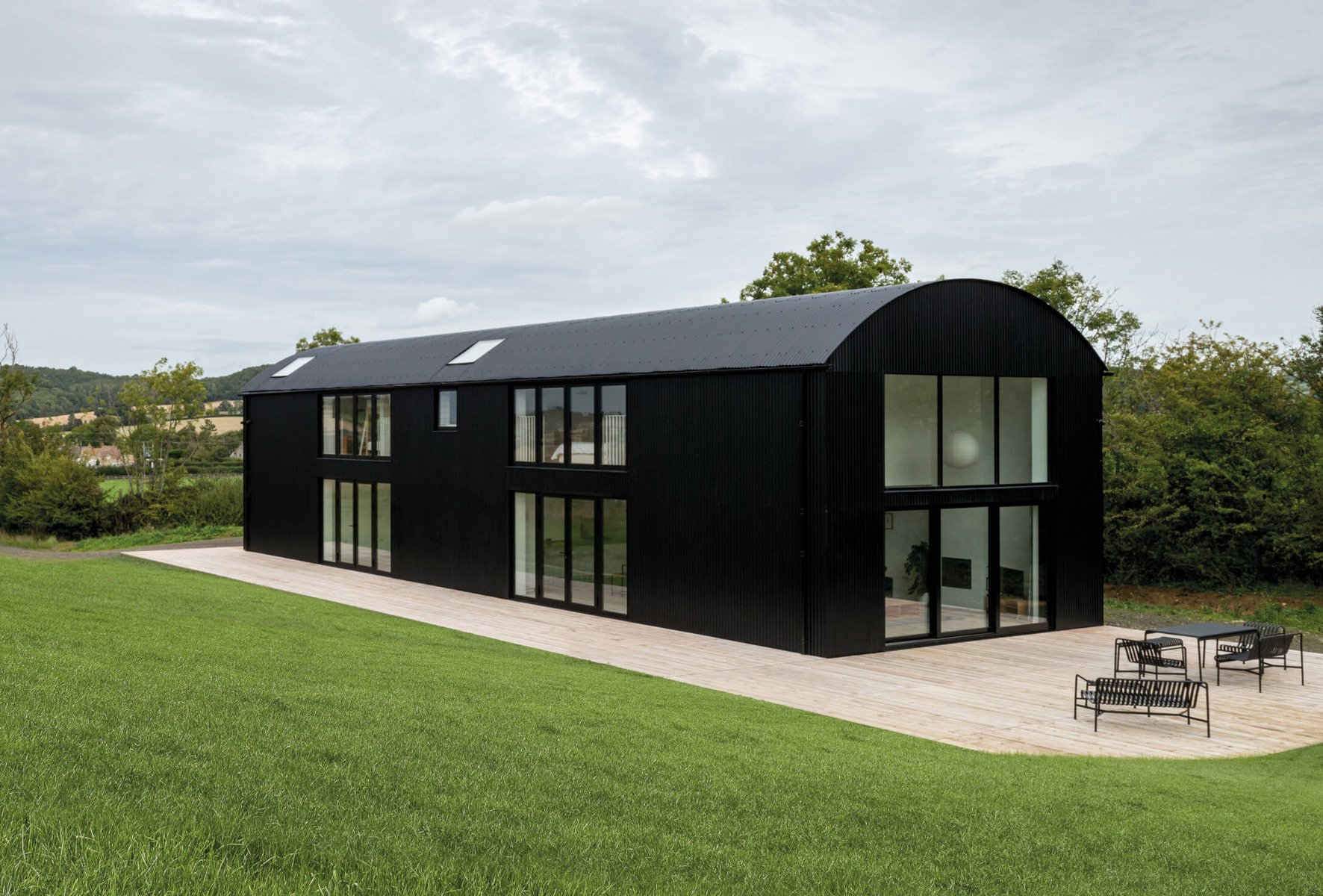 The beauty and clarity of the design, with the details such as the corrugations of the panels and the slight curve of the roof, is all the building needs to stand out, and make a statement on the landscape.
Using Corrugated sheeting gives the detailed effect without substituting on the protective properties. The dark contours of the Cladco corrugated Roofing Sheets creates an intricate design for the building. Cladco corrugated steel roofing sheets are all bespoke lengths, cut to size to create this project.