Nestled in the tranquil countryside in the heart of Cornwall, this incredible self-build family home used Cladco Corrugated Roofing Sheets in Black to provide a low-maintenance and durable roof.
This concealed, private location proved to be the perfect spot for this contemporary self-build. Surrounded by rugged stone walls and towering mature trees, the solid, man-made lines of this home contrast the natural elements that encompass it.
This modern home features a steep roof design leading to an acute apex. The angled roof not only allows for maximum water run-off into the gutters, but also for a better view of the night sky through tilting windows.
Cladco Corrugated Roofing Sheets can be installed to a minimum pitch of 10-degrees, and 0.7mm thick Steel Sheeting is recommended for increased stability and durability throughout its lifespan.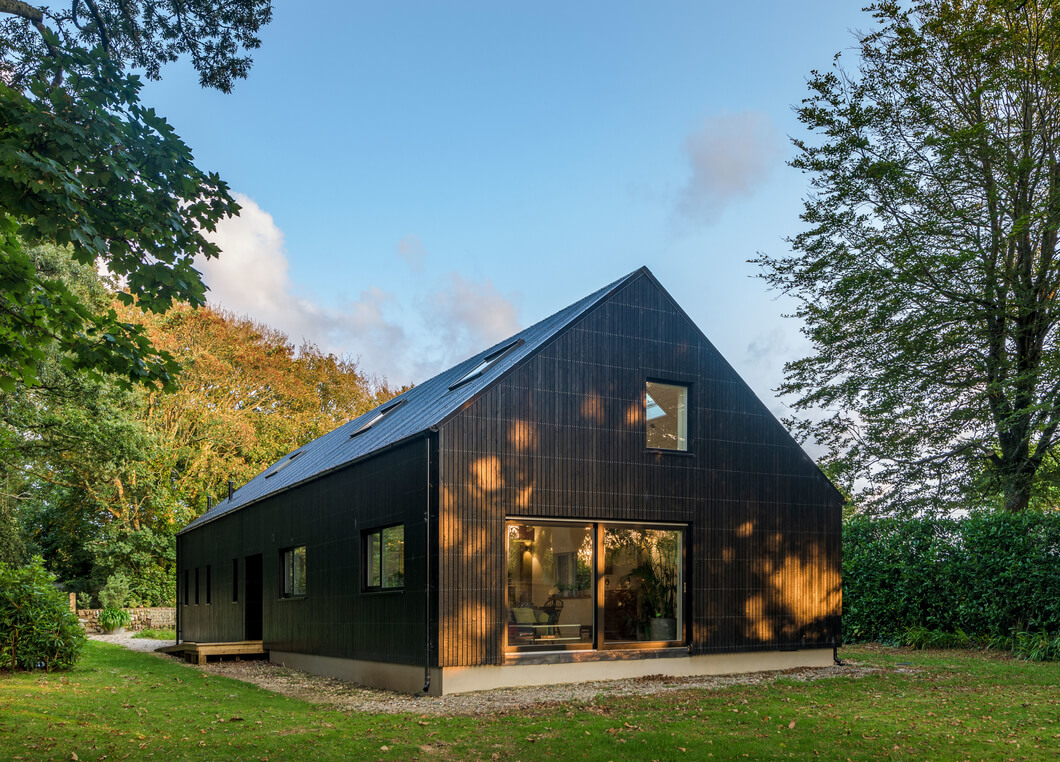 The design of this home creates a low-maintenance, long-lasting exterior that does away with red brick and uses timber cladding and Cladco Galvanised Steel Roofing Sheets to complete the stunning and modern look.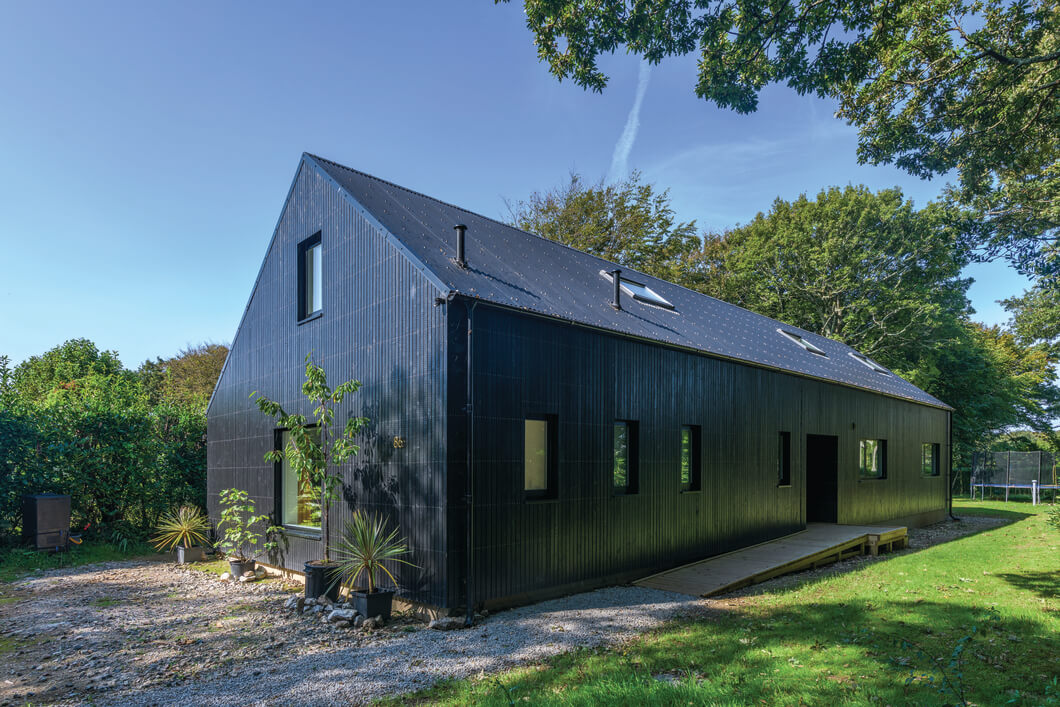 The completely black exterior of this home is attention-grabbing yet subtle, contrasting the nature that surrounds it. The addition of large plants around the exterior help to break up the black cladding and Corrugated Roofing Sheets to bring the natural elements closer to the home.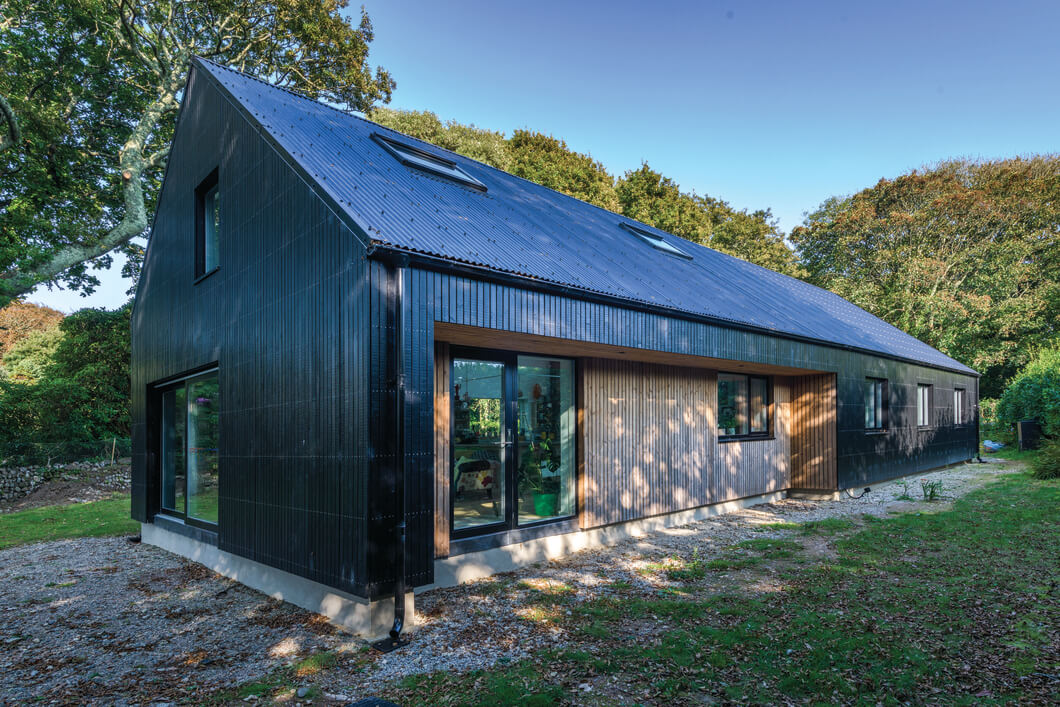 The exterior features black timber cladding boards running vertically to meet where the Black Flashings and Roofing Sheets join. Matching Ridge and Barge Flashings in Black complete the apex and eaves of the roof's design, keeping the overall building protected from the elements and providing resistance to dirt, water and pests from entering.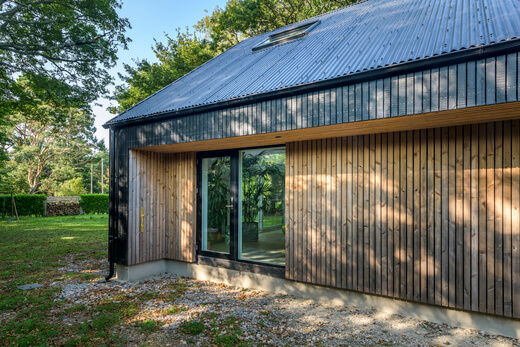 The raw surface of the timber cladding has been left exposed on just one side of the family home, revealing a natural wood grain effect with warm timber tones. This contrasts the black surfaces and places emphasis on the natural wood exterior. Matching Cladco Colour Caps were used to cover up the screws after fixing them through the Corrugated Roofing Sheets.