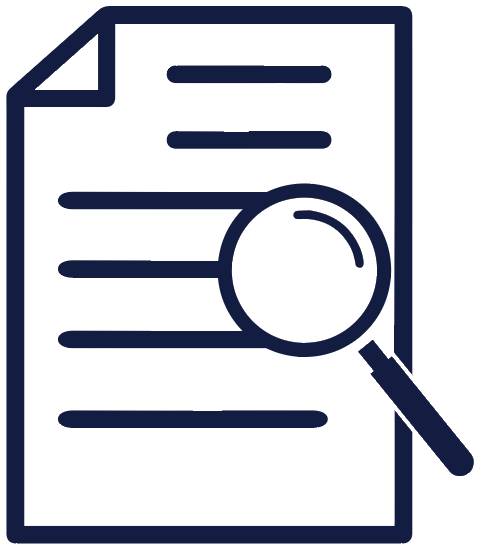 This conversion was created from a rundown corrugated shed into the beautiful modern building you see above. The original barn was extended and renovated to create a new and exciting place for the owners to relax and enjoy.
Being in a rural area it's important to blend the building into the background so it does not become an eyesore. As you can see the owners clearly created this with this beautiful conversion. The original barn was old and tired as you will see below.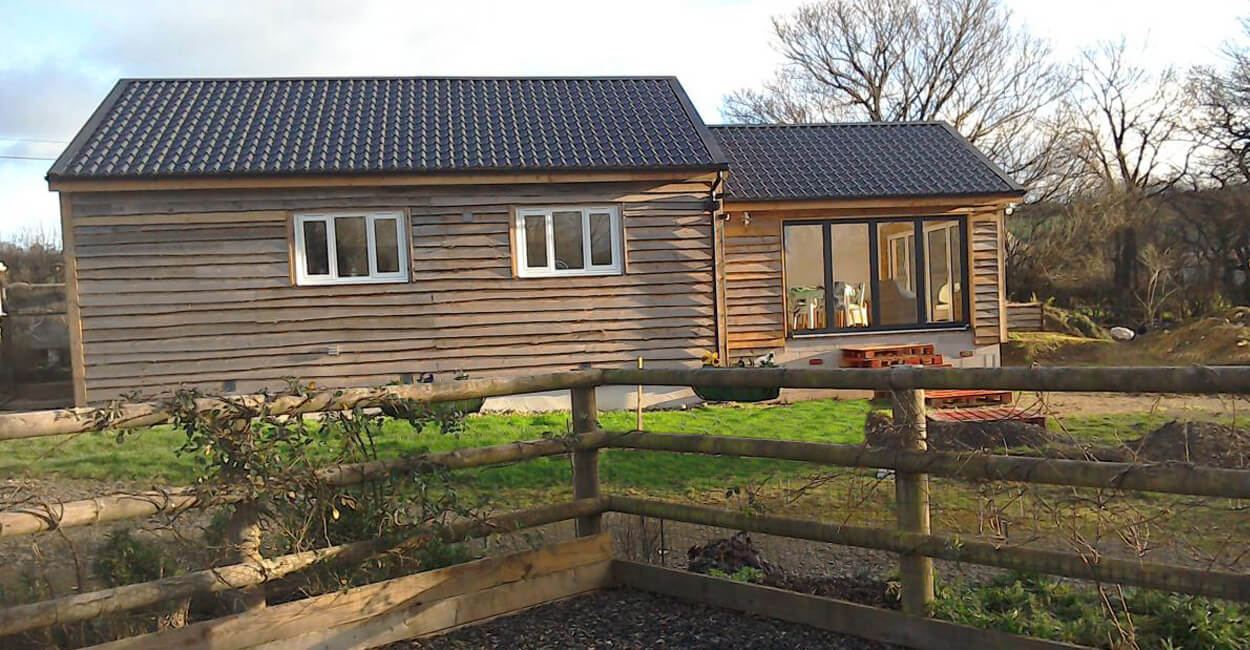 The integrity of the building was there but it needed to be made larger for the owners to live in. They extended onto the sides, added larger windows and bifold doors, cladded the exterior in timber and used Cladco Tile Form Sheeting in Graphite Grey for the roof. Often referred to as tile effect sheeting these Tileform roof sheets are designed to look like an authentic pan tile roof. Made from the best quality steel available our Tileform metal sheets really do give the appearance of traditional clay tiles. Using 0.6mm galvanised Swedish Steel they are formed and then given an extremely tough and hard wearing Mica coat on the external face.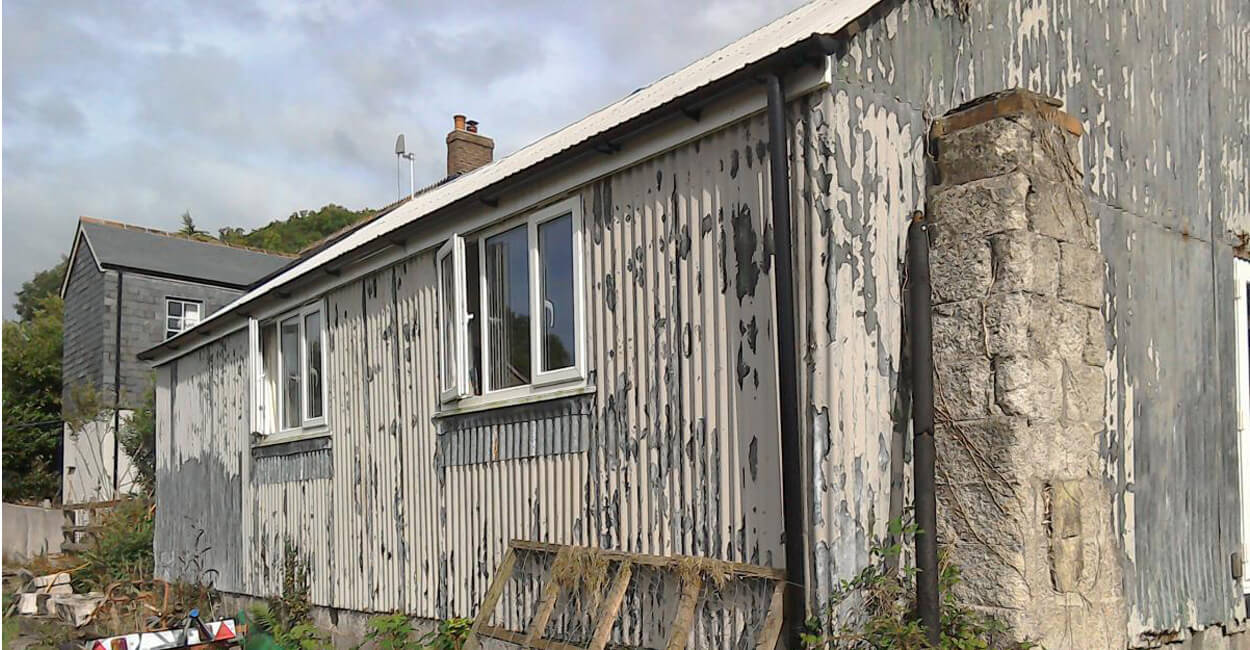 The long term plan is to include Cladco Composite Decking to the exterior to further expand the living space and have a beautiful deck to enjoy the evening sunshine.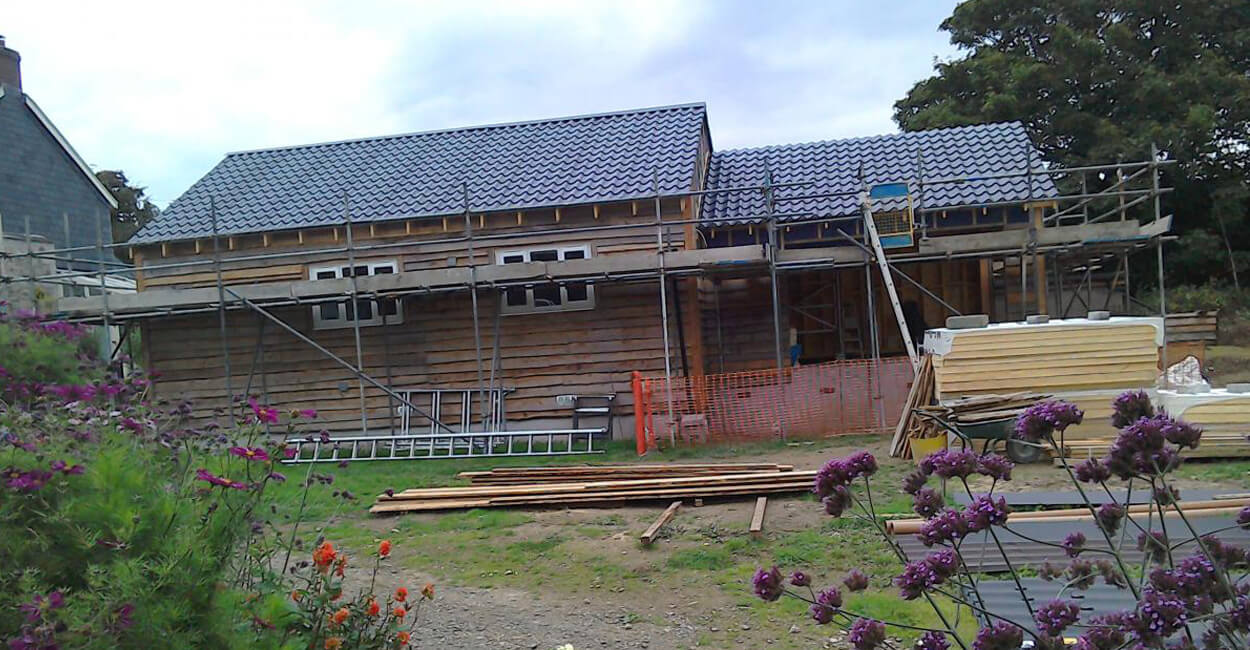 As you can see above the work was extensive but this has more than paid off with the final result.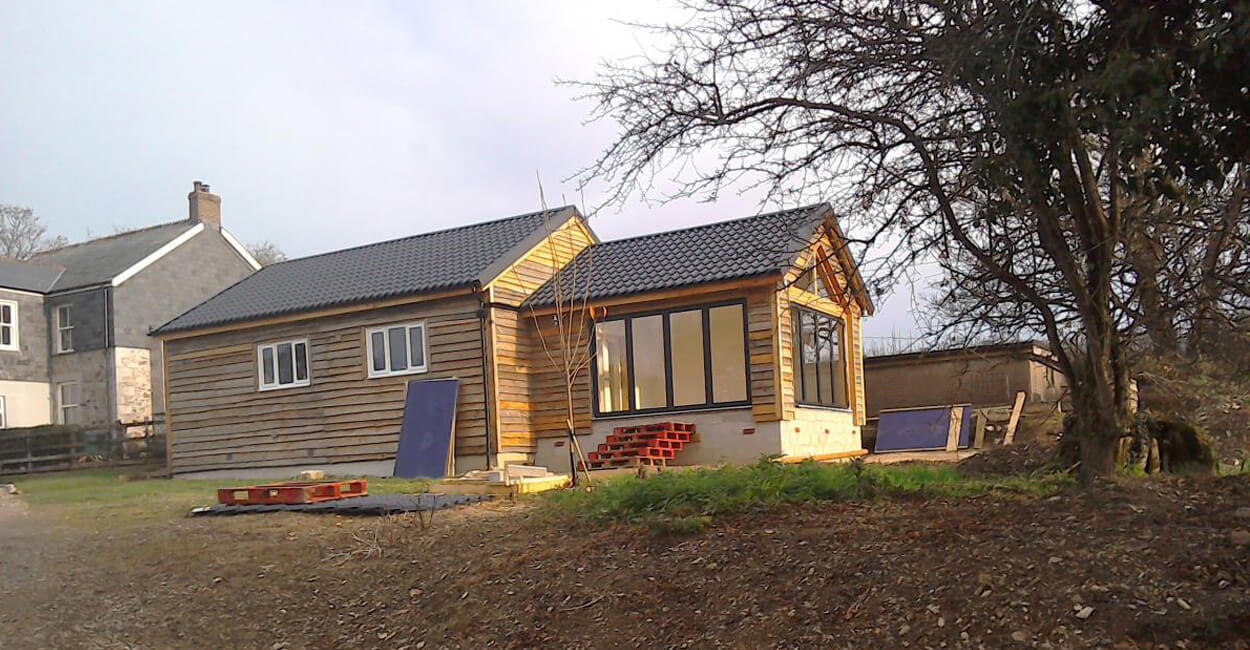 The plot and surrounding area are beautiful and this modern conversion is now a clean and inventive home for the owners.
For more information on our Tile Form Sheeting please visit our website.