This incredible rural retreat nestled in the heart of a Kentish Farm is known as "The Hopper Huts" and was originally an array of authentic Hop Picker Lodges.
The owners have used Cladco 13/3 Corrugated Roof Sheets in Black to bring these much-loved farmyard buildings back to life – transforming them into multiple self-catering holiday apartments.
The Corrugated Roof Sheets used here have been manufactured with Cladco PVC Plastisol Coating, for a scratch-resistant finish with excellent life longevity.
The Black PVC Plastisol Coating on the Steel Sheets complements the industrial heritage of the entire complex perfectly, without taking away any feeling of tradition from the buildings. As well as Black, Cladco Corrugated Roof Sheets are available in a range of 12 other colours, including Juniper Green, Vandyke Brown and Merlin Grey if you are wanting to maintain an agricultural aesthetic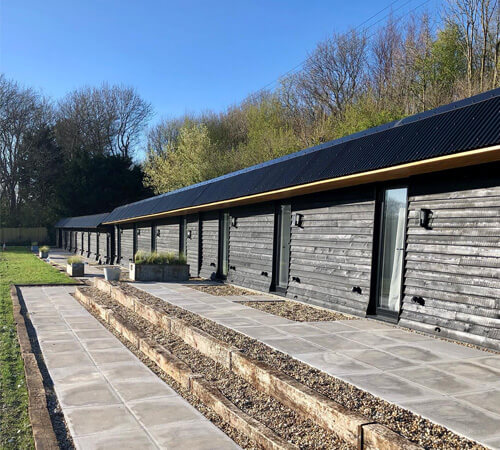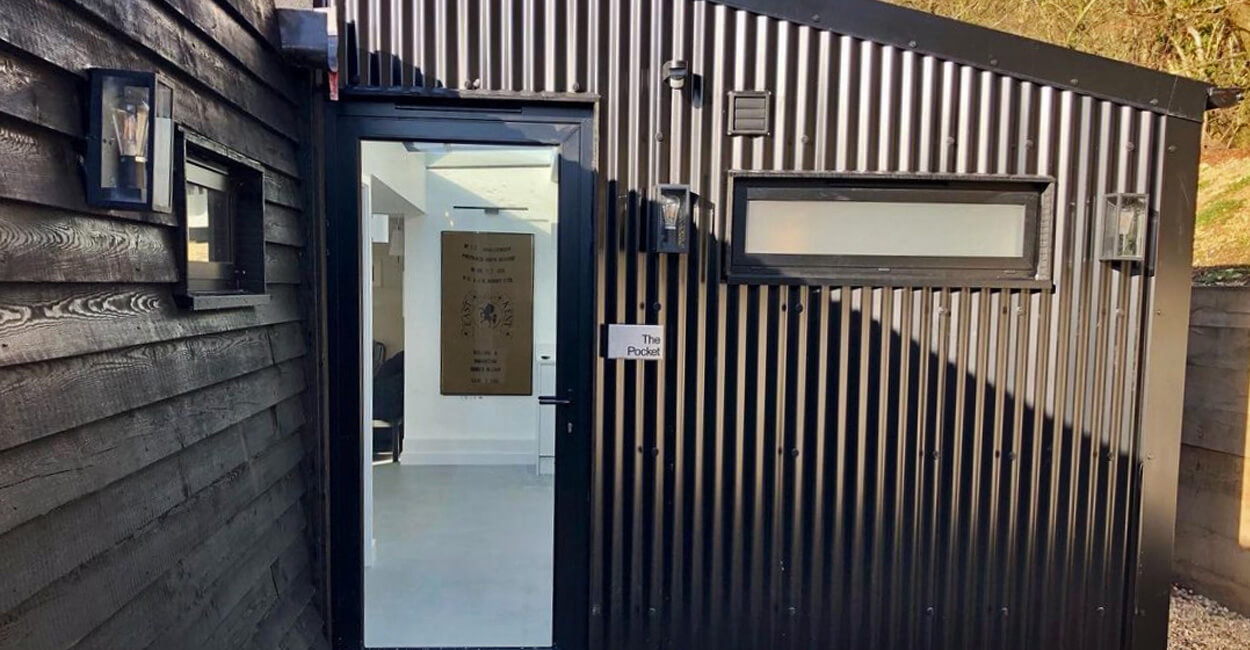 Cladco Corrugated Roofing Sheets have not only been used to adorn the roof of The Hopper Huts but also as Side Cladding for the additional side buildings.
When installed as side Cladding, Cladco Corrugated Sheets bring a modern industrial aesthetic complete with low-maintenance and high-strength benefits, protecting any building from weather conditions whilst still being easy to cut, install and handle.
On this vast agricultural renovation, the Black PVC Plastisol Coated Sheets have improved the structural longevity of the huts, thanks to their durable and high-strength steel composition that has been independently tested to current CE EN 14782 requirements. Installation of our 13/3 Corrugated Sheets is quick and easy due to their lightweight profile. They can be installed to a minimum pitch of 10 degrees and once installed, cover a width of 990mm when lapped.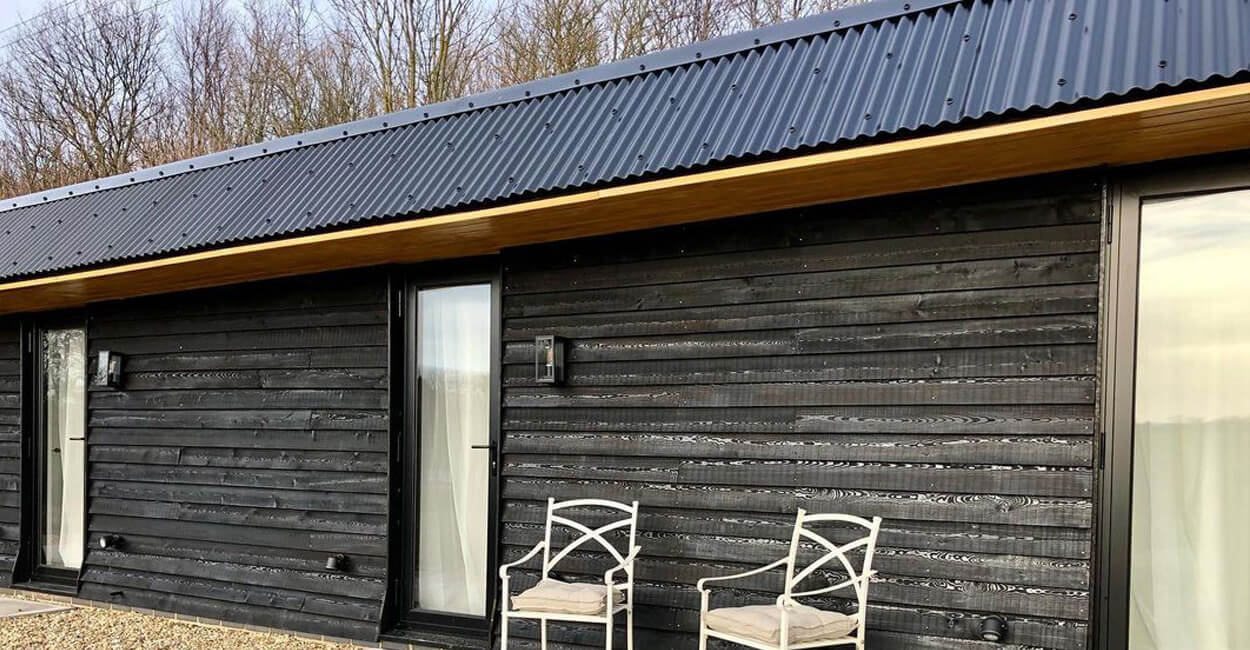 Cladco Sheeting is available in both 0.5mm and 0.7mm thicknesses with three different coatings - in a selection of up to twelve different colours to suit the look and feel of any project or design.
Cladco Corrugated Profile Sheets feature 13 round corrugations across the entire width of the sheet, which improves rain runoff and helps reduce water pooling – a common occurrence when holidaying in the unpredictable weather of the Great British Summertime!
Despite the rain, when the sun is shining, The Hopper Huts come complete with a relaxing courtyard where you can put your feet up and breathe in the fresh countryside air.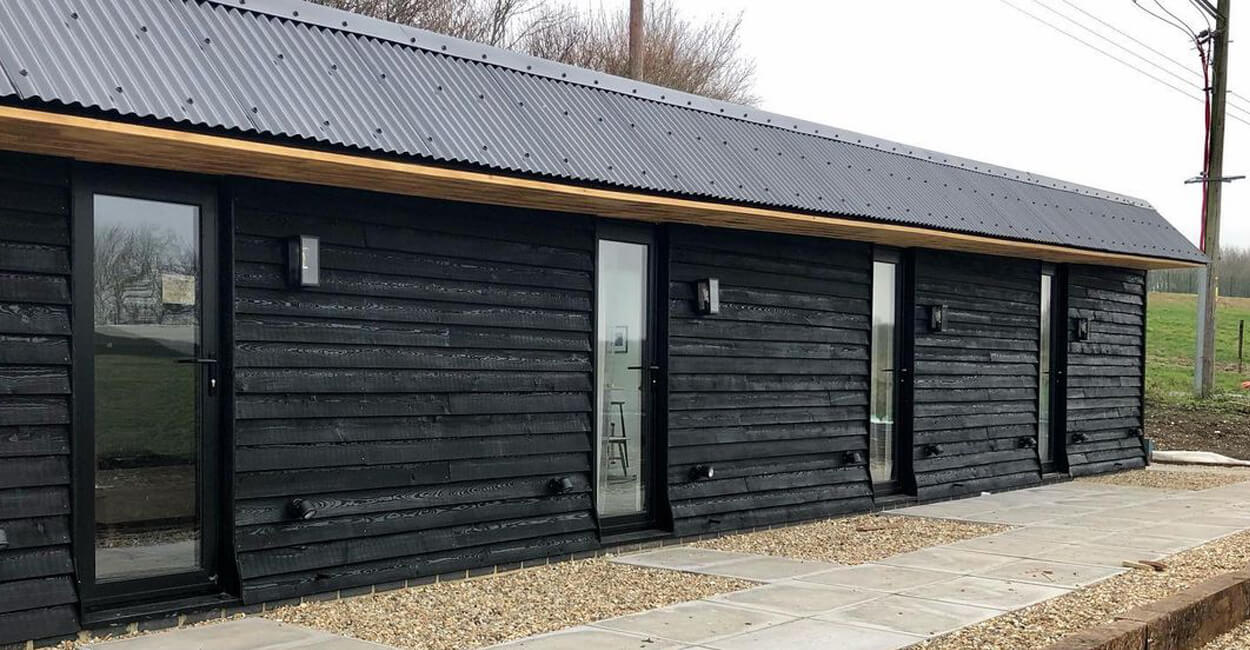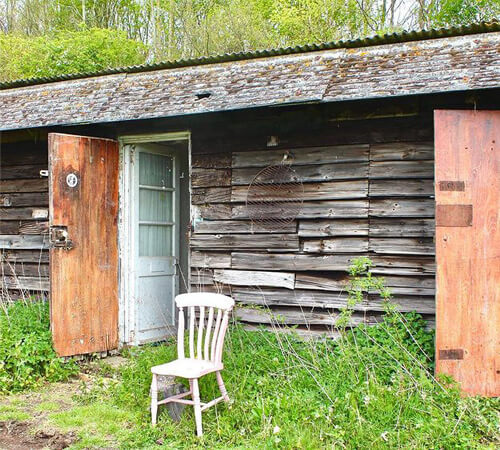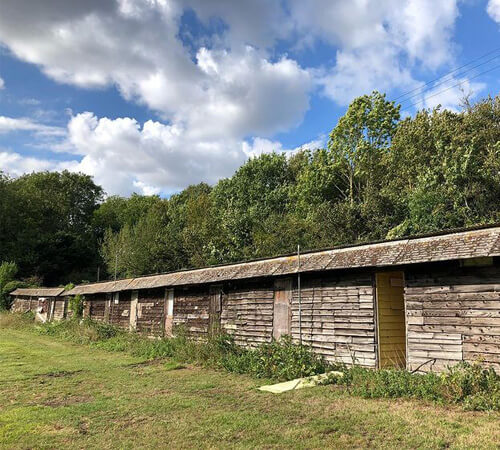 The original specially built huts were typically used to sleep families who would travel to the farm from afar to partake in the annual tradition of hop-picking – often returning to the same hut each year to stay.
Now, they have been thoughtfully re-designed to keep the heritage and farming history within – but have been given a contemporary makeover to meet the needs of modern-day holidaymakers looking for a relaxing break in the countryside.
Want to take a look at more impressive projects where Cladco Roofing has been used? Take a look at our Gallery here.