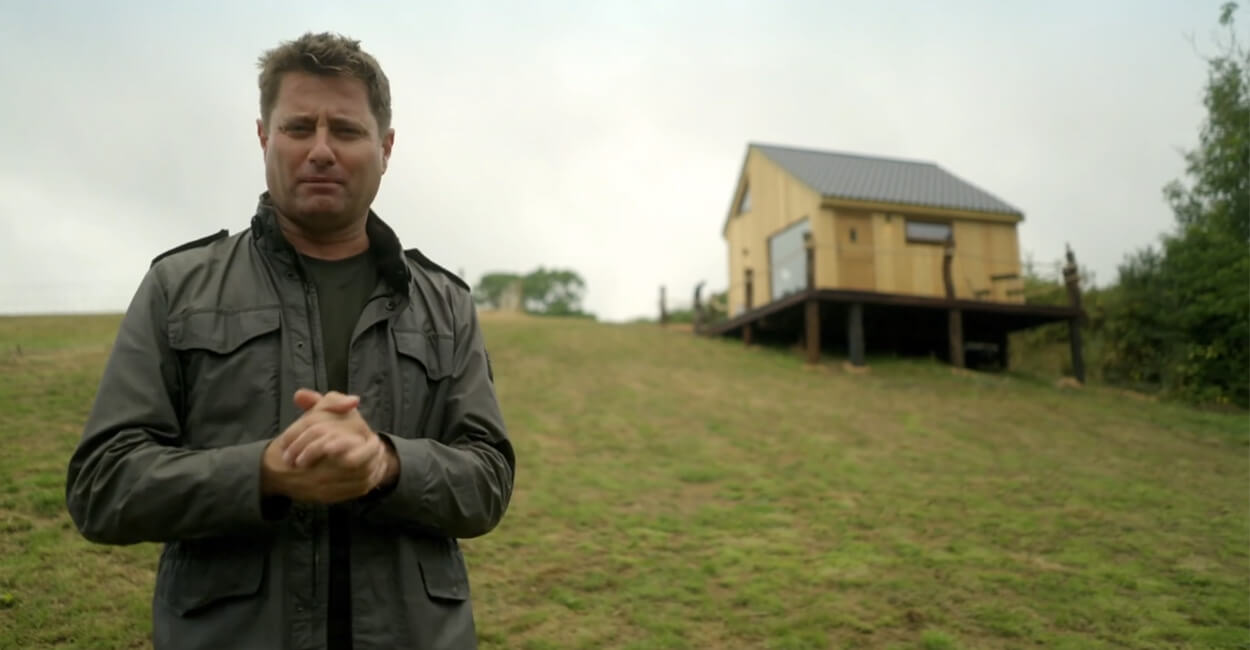 George Clarke introducing North Devon Cabin, The Twit For Twoo
In this channel 4 series, George Clarke explores the extraordinary world of small builds, where people up and down the UK transform their tiny and unconventional spaces, into the most extraordinary places to work, live, play or stay.
There is a particular emphasis on the creative use of small areas - where in the previous series' people turn tiny spaces such as old boats and public buses into the most incredible places.
In each episode, we see George Clarke experimenting with ideas and getting involved with the design and architecture of each project along the way.
The Twit For Twoo: North Devon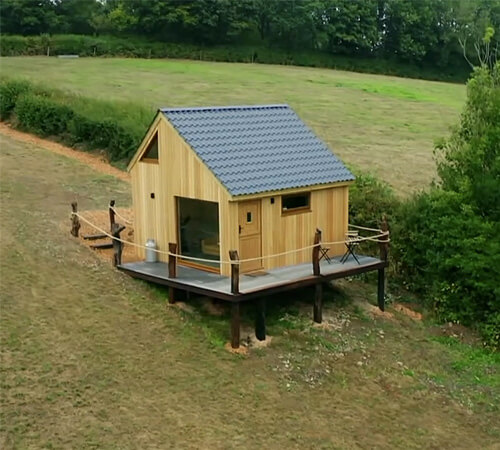 As well as the stilted structure, wood from the farm is also used as an internal feature on the cladding
The Twit For Twoo, as featured in Series 11 episode 3 of George Clarke's Amazing Spaces which aired on 23rd January 2023, is a unique off-grid cabin nestled within North Devon farmland - with a subtle Owl theme running throughout both its interior and exterior design.
"A slice of rural heaven, on a hilltop in North Devon"
The idea, inspired by a childhood love of treehouses, was bought to life by Farmer Stu Quance and his wife Charli, who wanted to create a fun, DIY project to help diversify their family farm - encouraging holidaymakers from across the country to come and stay in the unique space and enjoy the stunning Devonshire countryside for generations to come.
Perched high on a hilltop, The Twit For Twoo is an incredible wooden cabin where guests can enjoy a 360° view of the rolling countryside, finding comfort in the knowledge that it has been designed with sustainability at the forefront of Stu's mind when making this build a reality.
The outside decking posts, stilts, and internal wooden features such as the handrail and internal cladding have been sourced from the farm's local woodlands, helping to reduce costs and transport miles by making the most of the neighbouring land.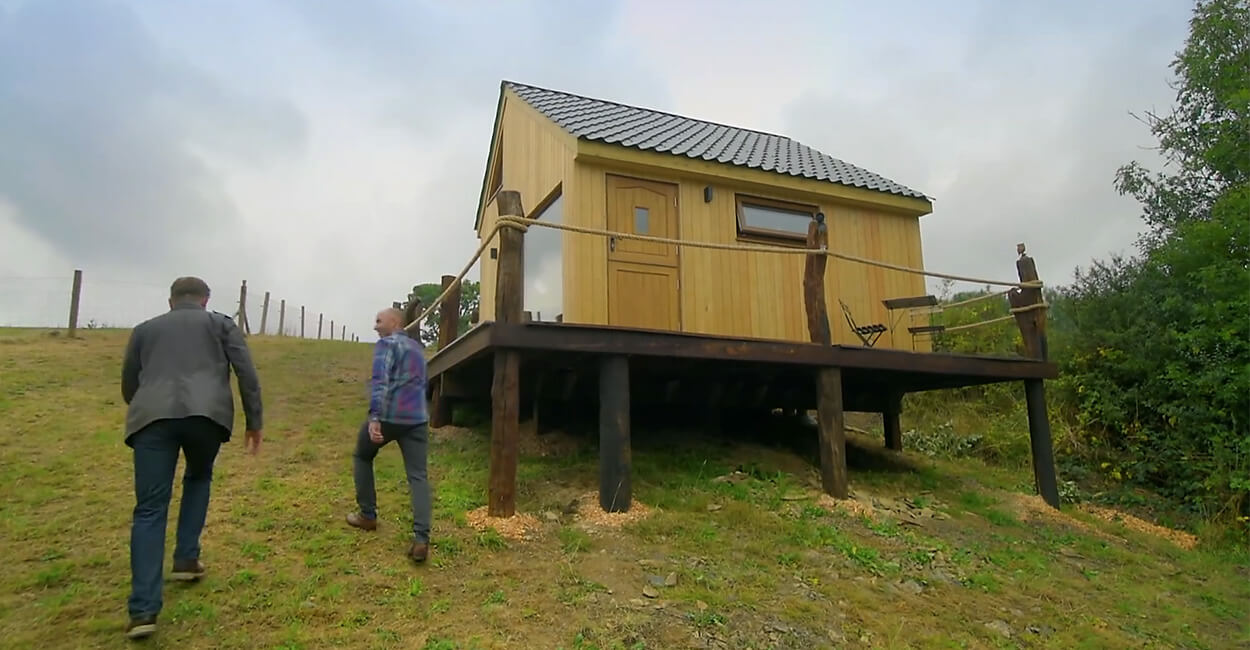 George Clarke and owner Stu explore the extraordinary world of diy small builds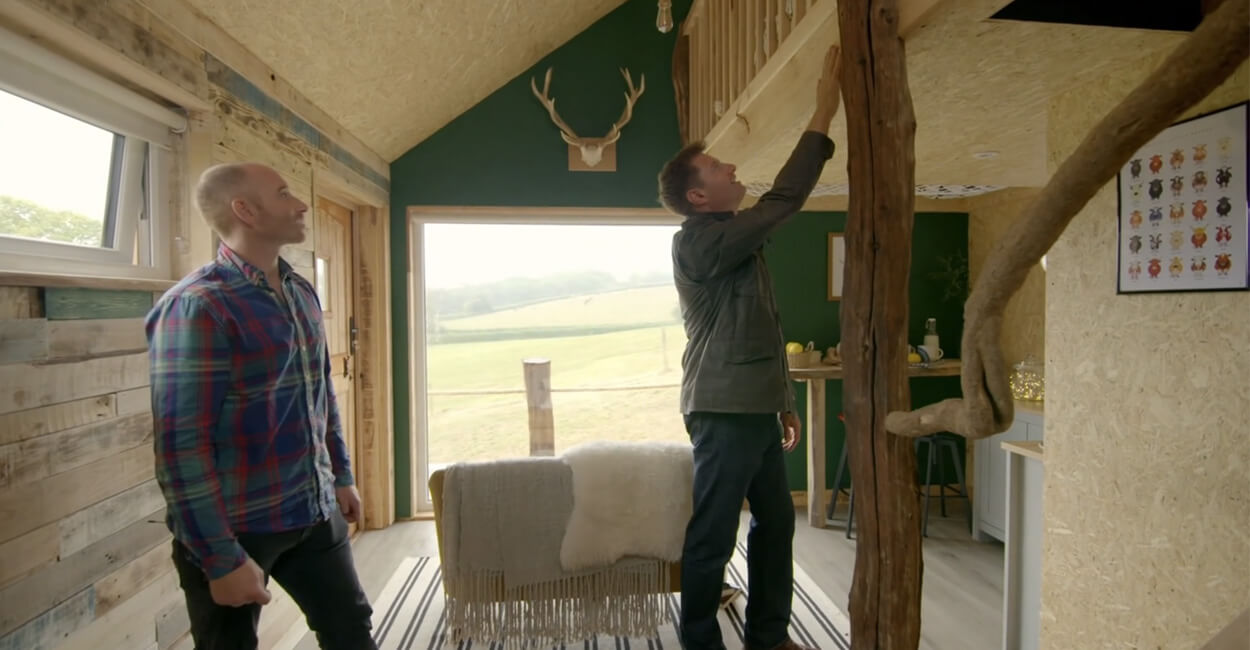 The internal structure of the cabin has also used wood from the farm to build beams and bannisters
Cladco Roofing
In keeping with the environmentally friendly foundations of this Amazing Spaces project, the steel sheets used to mimic the look and feel of traditional roof tiles on the cabin, were sourced from Cladco Roofing, a Devon-based Roofing company local to the farm, and therefore requiring minimal transport miles to deliver - whilst supporting small local businesses along the way.
As well as this, the Tile Form Roof Sheets installed on the cabin are manufactured from Greencoat® colour-coated steel, an eco-friendly, sustainable, and durable exterior product which is far superior to other materials, ensuring the cabin roof lasts for years to come.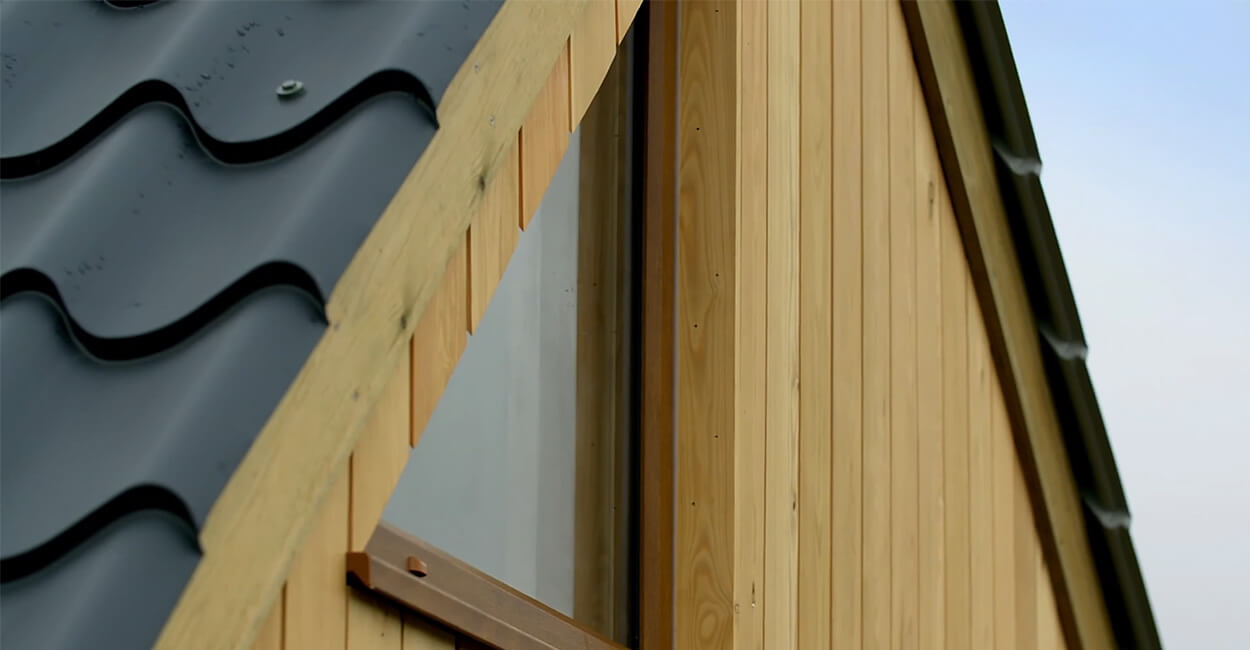 Tile Form Roof Sheets by Cladco as featured on George Clarkes Amazing Spaces have a long life
Cladco Tile Form Roof Sheets:
✔️ Can be installed to a minimum 12° pitch
✔️ Can be cut to specific lengths
✔️ Feature an authentic pantile appearance
✔️ Are very low maintenance
✔️ Suitable for agricultural, domestic and commercial use
✔️ Available in three Colours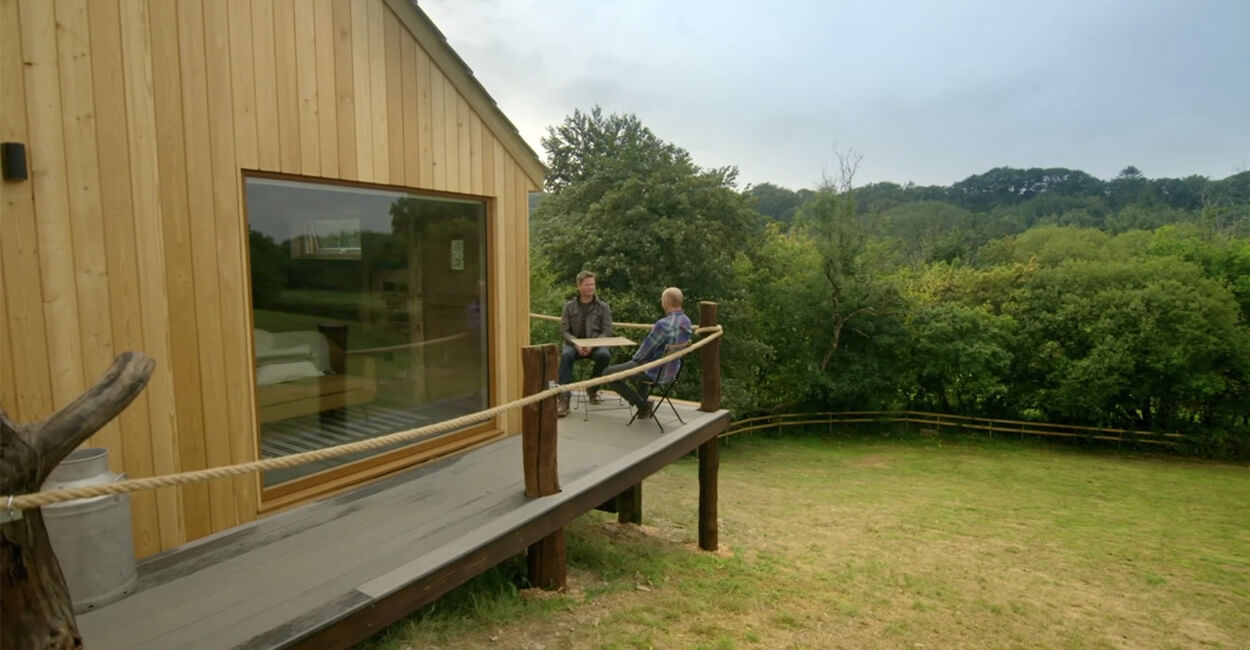 George Clarke and Stu Quance discussing the most incredible places outside his stunning cabin
Speaking with George about his cabin, Stuart says "I think its awesome - all that hard work, effort, and plans - and there it is! I jumped in the deep end with a few local people and helpful hands, but I think we've pulled it off with a lot of hard graft".
Watch now on All4
If you would like to see more of George Clarke's Amazing Spaces and Stuart and Charli's incredible Rustic Retreat "The Twit for Twoo", catch up now on All 4, Channel 4's dedicated video streaming page where you can see more people turn their love of tiny spaces into a home, play or workspace and more!
Date of writing: 31.01.2023. Episode aired 23.01.2023